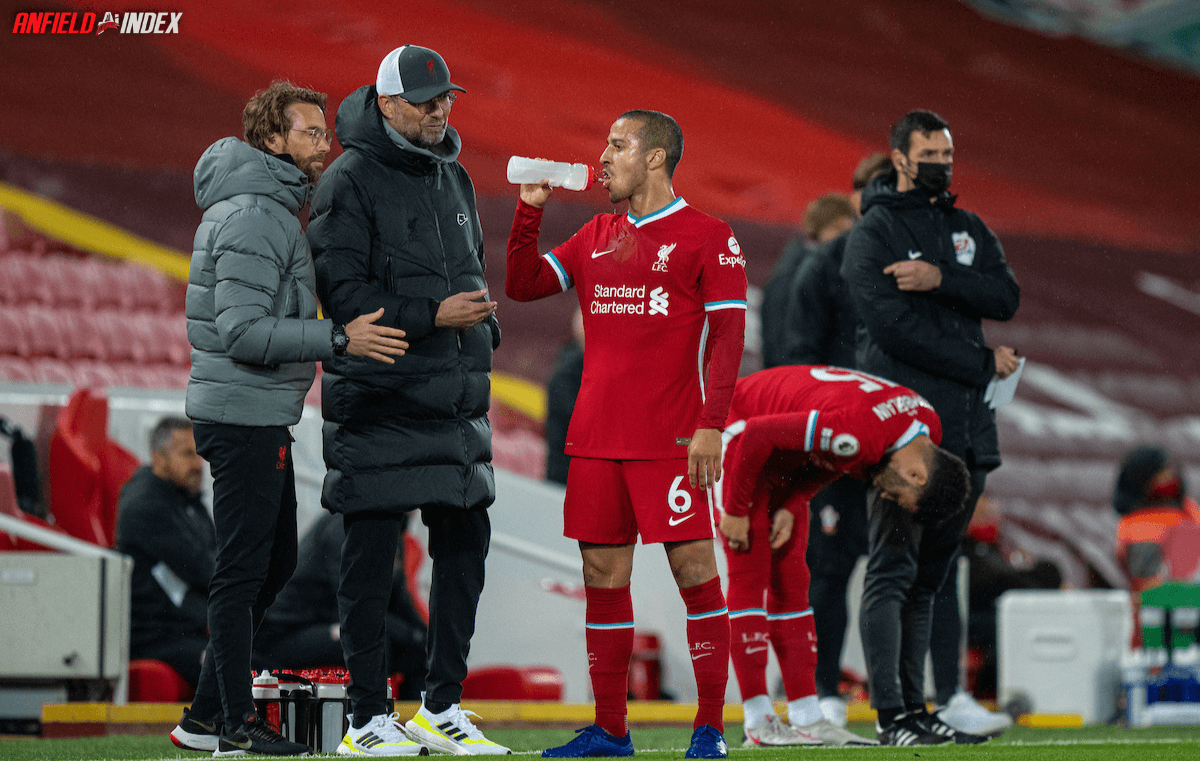 Gronnemark Influence Clear In Liverpool's Second Goals Versus Saints
Liverpool hiring Thomas Gronnemark as their thrown-in coach raised a lot of eyebrows in the football world.
From the sneers of antiquated pundits working in the middle east to the genuine curiosity surrounding what Gronnemark's role entails, the appointment — from every perspective — was much talked about.
While the Dane claims to be able to add length to any players' throws, most notably Andy Robertson's, and has devised attacking set-piece routines from throws in for the Danish side FC Midtjylland his influence at Liverpool can be best seen by their second goal in last weekend's 2-0 win versus Southampton.

From a throw-in from the away team, Liverpool were aligned perfectly to pressurize the ball recipient, and with Firmino hassling Kyle Walker-Peters the Saints coughed up possession near their own goal.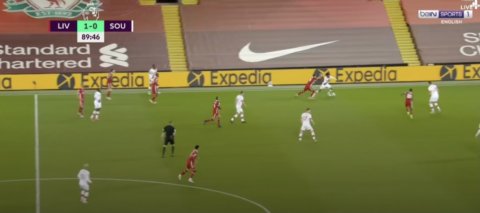 In the above image, taken just before the Reds' game-sealing goal by Thiago Alcantara, we can see how the home team have cut off the potential Southampton passing lanes just after Walker-Peters received a throw-in.
Firmino is harassing the full-back and Sadio Mane is blocking Jan Bednarek and making any pass to the centre half far more difficult. Goalscorer Thiago, meanwhile, and Alex Oxlade Chamberlain are poised and ready to snatch up any loose or mishit passes towards the away team's midfield.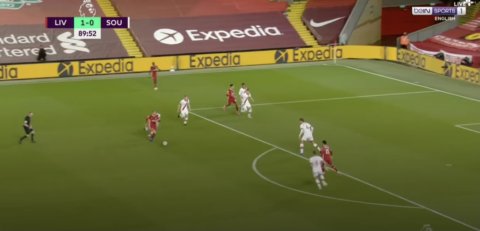 Firmino's persistence paid off and he robbed Walker-Peters of the ball before laying off a pass to Thiago and the Spaniard took his first Liverpool goal with aplomb by bending a low, angled shot past Fraser Foster in the Saints' goal.
When Gronnemark was hired by the Reds, people may have envisioned long throws aimed at centre forwards, in the manner of a peak Tony Pulis era Stoke City side who made considerable goal scoring hay from Rory Delap's long throws.
Under the Dane's tutelage, Liverpool haven't only used his routine to directly score from dead balls, but also as a means to retain possession and this approach ties in perfectly with Jurgen Klopp's footballing philosophy.
In an interview with Sky Sports in 2020, Gronnemark outlined the impact he had upon the Reds' ball retention.
"Liverpool retained possession 45.4 per cent of the time when they had a throw-in under pressure," he said.
"In my first season with the club, that improved to 68.4 per cent. We went from third last from throw-ins under pressure to number one. You can say it is pretty simple, it's just a throw-in. But if you have the ball, you can create a chance, score a goal, or just keep possession and maintain control. If you lose the ball, that is when you have a problem."
But is perhaps the ability to pressure opponents that the Danishman's approach syncs best with Klopp's footballing principles. At their best, Liverpool play a suffocating, intense pressing football and look to force teams to lose the ball high up the pitch.
The press hard to play through, it must be a claustrophobic experience to come up against the Anfield side at their best. Psychologically, it must be draining that even the refuge of kicking the ball out of play doesn't even provide refuge against the Reds and their hunger to harass and harangue opponents in search of the ball. The team are organised and primed to snatch the ball and pressure the recipient from every throw, reinforcing the feeling that there is no escape.
While Gronnemark's decision was questioned by many, goals like Liverpool's second against Southampton shows there was a method to the perceived madness.