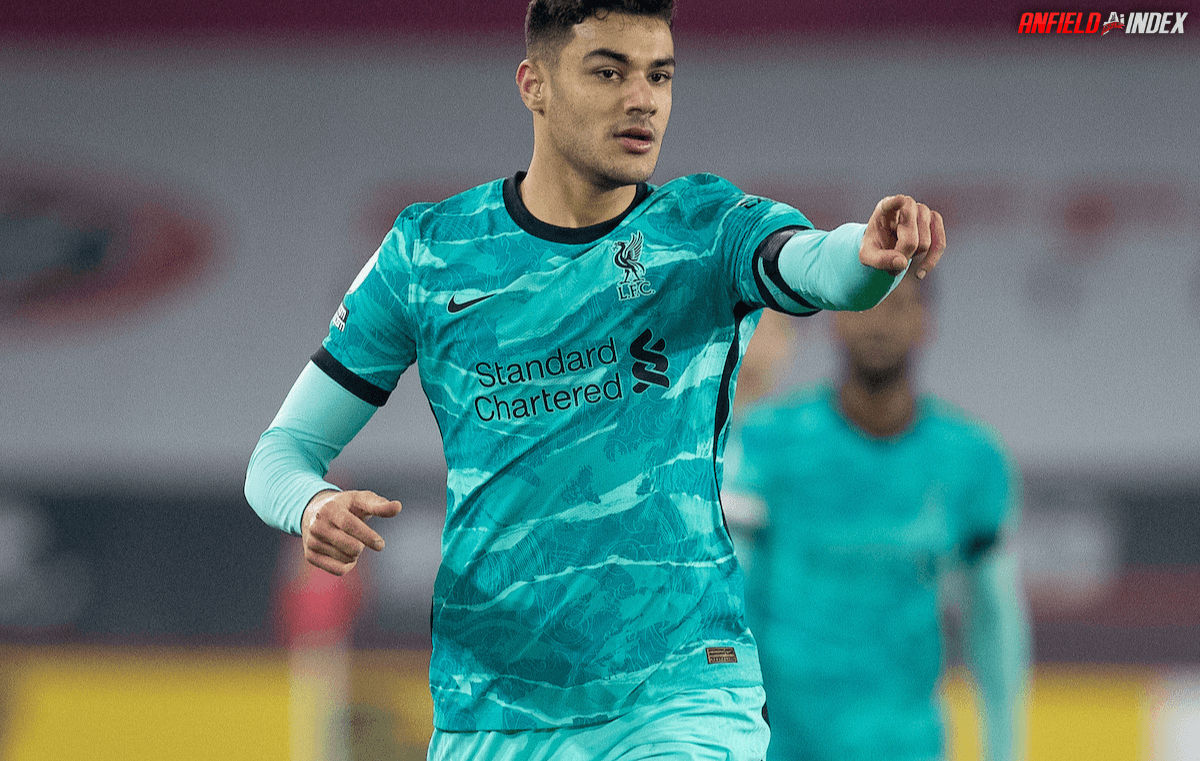 Ozan Kabak Future Tied Into Ligue 1 TV Strife
Ozan Kabak joined Liverpool on a loan deal on transfer deadline day in January in order to provide an injury-depleted squad with natural defensive nous and experience.
Fabinho and, to a lesser extent, Jordan Henderson had been operating in the heart of the Reds' defence and this — along with Henderson's inability, through no fault of his own, to play in the role — had destabilised the defence as well as the midfield.
Without these two options in his engine room rotation, Jurgen Klopp was forced to play other players — most notably Georginio Wijnaldum — more often than would be advisable in the most fixture dense season of all time. Inevitably, their performances then started to tail off through sheer exhaustion and the team, by extension, suffered.
Although he had some hairy moments — most notably his debut against Leicester City, where a lack of communication between the Turk and Alisson led directly to a goal for the Foxes — Kabak has acquitted himself reasonably well in his time at Anfield.
The Turkey international is available for Liverpool to sign for £18,000,000, per the agreement between the Reds and his parent club Schalke 04, and many had assumed that the option would be exercised and the 21-year-old would make the permanent switch to England's northwest in the summer.
However, there has been persistent social media murmurings in recent days that Kabak — whose injury means he will miss the rest of the campaign, may not be permanently acquired and that Liverpool may cast their eyes elsewhere.
Whether or not this is true remains to be seen, but any reluctance to sign the former Galatasaray centre half may well be tied into the fact that the French league may be ripe for bargains this summer and the Reds would find it hard to pass up on such an opportunity.
The French league is in a precarious financial position after the collapse of their television rights deal with Spanish broadcast company MediaPro. French outlet Canal + swooped in to purchase the rights, but at a much smaller fee than the league budgeted for.
According to SportsProMedia, "The Ligue de Football Professionnel will receive around €670 million for its domestic broadcast rights this season, which is just over half of the €1.14 billion it was expecting and less than the annual €726.5 million it received for the 2016 to 2020 cycle."
Such a disparity between the money they had planned for and the money they will receive will mean that French clubs will have to readjust their expectations and cut their financial cloth accordingly. The easiest way to help them out of such a precarious financial hole, naturally, is to sell players. This fact will likely send the vultures circling, and Liverpool are surely one of those clubs.
Sven Botman of Lille, Duje Ćaleta-Car — who was sitting on a plane waiting for the green light to fly to England for a medical with the Anfield club in January before L'Om pulled the plug on the deal — of Marseille and Lens' Loic Bade have all been linked with switches to the Reds in recent times.
Kabak has shown enough to suggest that Liverpool should sign him, after all — despite some flaws, which is natural given his relatively tender years — it would be difficult to find a defender with a bigger upside, available so cheaply and who is already accustomed to your tactical principles. But circumstances may go against him and, in pursuit of a bargain, sporting director Michael Edwards and the Reds' transfer team may turn their attentions to France this summer.