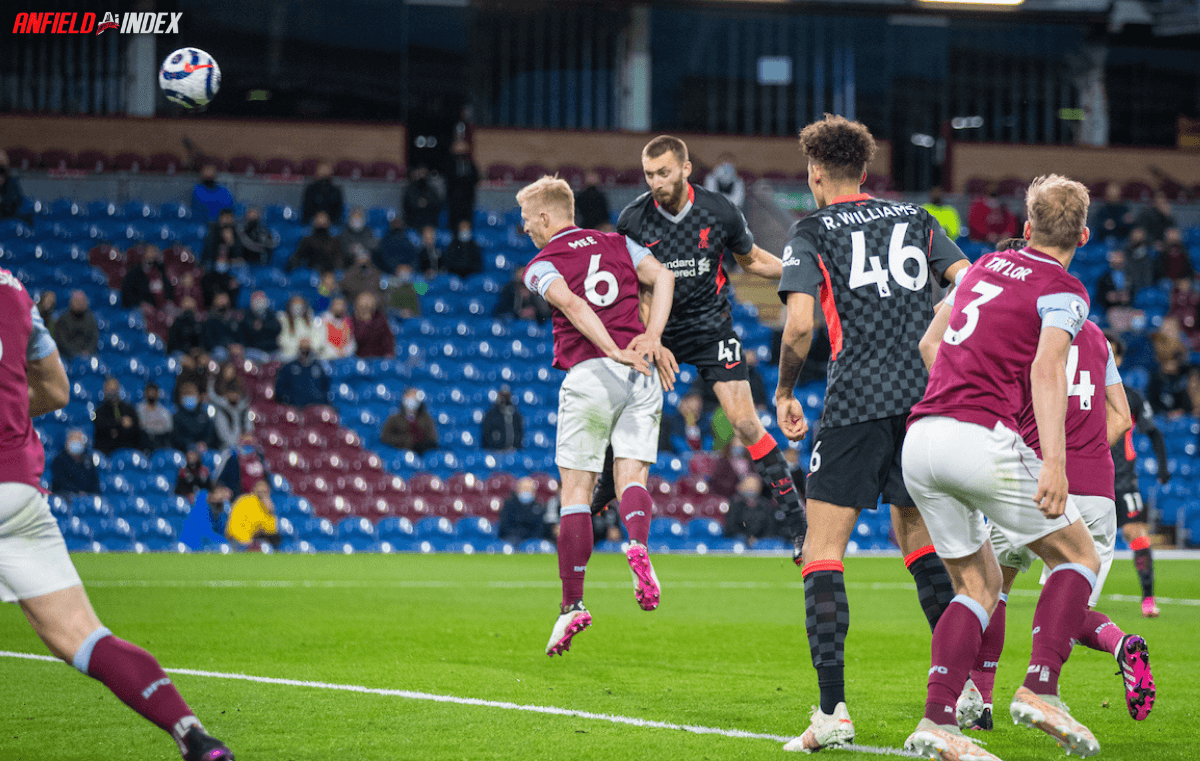 Love Nat Phillips, but don't overrate him
One of the hardest things as a football supporter is finding a fair middle ground. We're all guilty of going overboard one way or the other.

If a player you love plays well, it's the greatest performance you've ever seen. If a player you don't rate is slightly off the boil, he's a complete waste of space.
Finding balance seems increasingly difficult.

From a Liverpool perspective, one of the main focal points at the moment is Nat Phillips, who has enjoyed a season that seemed scarcely believable this time last year.
Back when the Reds were lifting the Premier League title, the defender was coming off the back of a season on loan at Stuttgart, making 19 appearances in Germany's second tier.
With Liverpool having one of the all-time nightmare campaigns in the injury department, however, Phillips has found himself drafted in in the absence of Virgil van Dijk, Joe Gomez and Joel Matip.
Loan signing Ozan Kabak has also seen his season ended prematurely, incredibly, meaning Phillips has been the senior centre-back during a critical period in the Reds' season.
He has performed admirably, there is no doubt about that.
The 24-year-old has got every inch out of his ability, winning a highly impressive 5.8 aerial duels per game, using the ball as best he can and providing support for the less experienced Rhys Williams.
On Wednesday, Phillips produced arguably his best performance of the season, not only scoring his first-ever Reds goal, but proving to be an aerial colossus in the second half.
A clearance off the line preserved Liverpool's two-goal lead at the time and he was superb up against the burly, in-form Chris Wood.
Phillips is a cult hero now, with his likeable, down-to-earth personality and everyman face making him someone you expect to see turn up at your local five-a-side. It makes him seem relatable.
He feels like you or me, rather than a superstar who you would be too nervous to speak to if you saw them in the street.
While Phillips deserves an enormous amount of credit for the role he has played this season, we have now reached the realms of some going overboard about him.
All of a sudden, a section of Liverpool's fanbase are in no doubt that he can be an effective squad player in the long-term, filling in when the regular starters aren't available.
There have even been some calls for Phillips to be named the Reds' Player of the Year, which is both ludicrous and an insult to Mo Salah, who has been his side's star man by a distance.
Here's where that all-important middle ground comes into play.
Phillips merits a vast majority of the plaudits coming his way, and will forever go down as a hero of some kind if Liverpool finish in the top four.
He will rightly be remembered for stepping up to the plate and performing like a one-man wrecking ball, appearing from the wilderness to become a prominent figure in 2020/21.
But Phillips also isn't good enough for this Liverpool squad, once those injured players eventually return.
For all his many good performances, he has also come unstuck in terms of pace, positional sense and technical quality too often, battling his way through games and masking his flaws.
They won't be masked forever – imagine when a higher line is adopted again.
Some believe Phillips could be a strong fourth-choice centre-back option for the foreseeable future, but this is the role Matip needs to take up now.
The Cameroonian's fitness issues are clearly a problem, but he is on another level to Phillips and hopefully won't be called upon too much, assuming Van Dijk, Gomez and a new addition – Ibrahima Konate, for example – remain available for long periods.
At 24, it is hard to see him improving too much more – he is older than Gomez, which can easily get ignored – and the truth is that he belongs in a Premier League team at the lower end of the table, or possibly even a promotion-chasing Championship side.
There is no shame in that – it still means you're an extremely good footballer – but Liverpool need better than Phillips, even as a fringe player, if they want to return to the top next season.
To me, it's like the Reds having to depend on a young Jay Spearing in the late 2000s and seeing him perform well for several months, then deciding to keep him as a squad player.
He was never good enough for the Reds, regardless of the odd sign of promise, and retaining his services would have been the heart ruling the head. Phillips ultimately falls into the same bracket.
It feels harsh writing anything negative about him, given his likeability and the impact he has made, but his limitations are evident when you take away the many (admittedly dominant) headed clearances and erase the narrative that has built around him.
Phillips' contribution has been invaluable ever since making his first start of the season at home to West Ham back in October – he earned the Man of the Match award that night – but if a good offer comes in for him this summer, Jurgen Klopp will surely consider accepting it.
If not, the Englishman needs to be fifth-choice and nothing more.