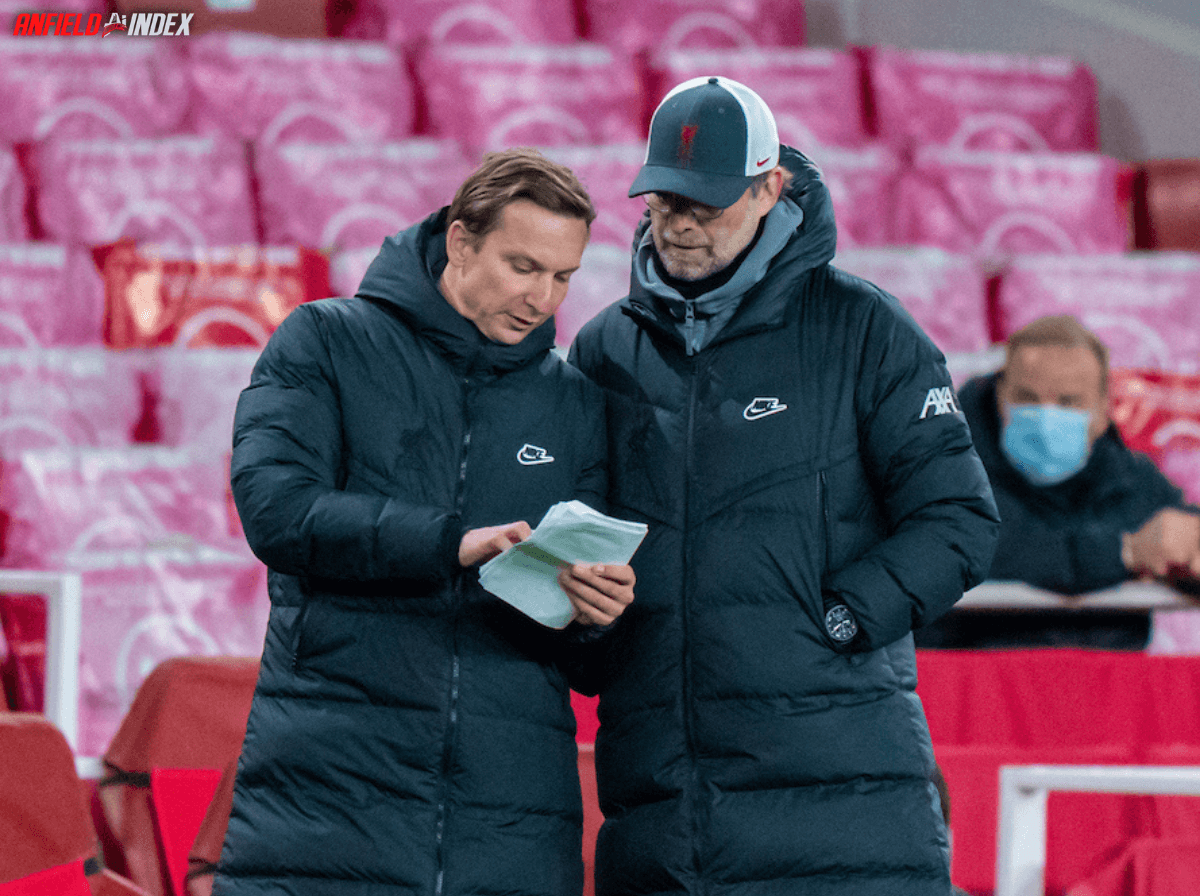 Why this could be one of Liverpool's most important transfer windows in years

Eyes now turn to the summer transfer window as what feels like the longest season of all time.
It has been a season that, to downplay it somewhat, hasn't exactly gone according to plan for Jürgen Klopp's side.
Those from the outside looking in will say it's how the mighty have fallen, but everyone inside Liverpool will tell you it's just been a rotten season in every sense.
Injuries have played a big part in the meagre title defence offered up by Liverpool this campaign, but there have been other issues afoot that have contributed to a lacklustre season.
The summer that now follows requires something even more impressive to avoid Liverpool's power waning in the coming seasons.
The first reason for that is simple and applies most years – everyone else will strengthen.
Manchester City always bring in new faces with their seemingly endless revenue streams funding new singings at every turn.
But teams like Chelsea, much improved under Tuchel and Manchester United will likely improve and come back stronger next season.
Then there's the likes of Leicester and Spurs who will likely also be there again next season, with this year's surprise package West Ham potentially there again come next season.
It's always important to strengthen, and it's best to do that from a position of strength. But when those around you are set to do the same, you have to do a bit of keeping up with the Joneses.
Another key reason is that there are players coming towards the end of either their contractual or natural cycles at the club.
With Wijnaldum gone, Keita, Origi, Shaqiri, Oxlade-Chamberlain and possibly even Joel Matip could all also be nearing the end of their time on Merseyside. And as improbable as this may seem, James Milner won't be around forever.
Losing someone as influential as Gini is going to be a hammer blow, as he has had such an influence during Klopp's time at Anfield. His fitness and performance levels are something we're really going to miss now he's played his last game for the club.
And while the likes of Thiago, Jones, Fabinho and Henderson are all seemingly mainstays of Klopp's midfield plan, after this there's not much more depth.
Klopp has always said he wants to aim to secure success in the long term at Liverpool, so there is work to do this summer in the midfield department in particular to ensure that.
The same could be said about the front three, who are all approaching the age of 30. Jota was an inspired, youthful signing who will, I'm sure, go on to enjoy success at the club.
But there needs to be more signings of a similar ilk here, too. Not only will this ensure the future of Liverpool's potent attack, but it provides competition in the immediacy for Salah, Firmino and Mané that is more meaningful than that currently at the club.
And to add to all of the above reasons, it's such a vital summer for Liverpool to strengthen so that they can re-establish themselves as title contenders after what has been a topsy turvy season this time around.
Flash back to August and Liverpool looked like they would be set to challenge to retain their title, but things panned out rather differently.
Yes a third place finish this season is quite something considering the magnitude of problems that went against us this season, but Klopp and the players will be desperate to avoid a campaign similar to this again.
This team is one of the best in Europe and the world, so not to be challenging for the title is, in reality, not good enough. This season you can obviously caveat massively, but it shouldn't be allowed to happen again.
A big window awaits, reinforcements and refreshers are needed. It could be the start of another wild ride; but for all of the right reasons this time.