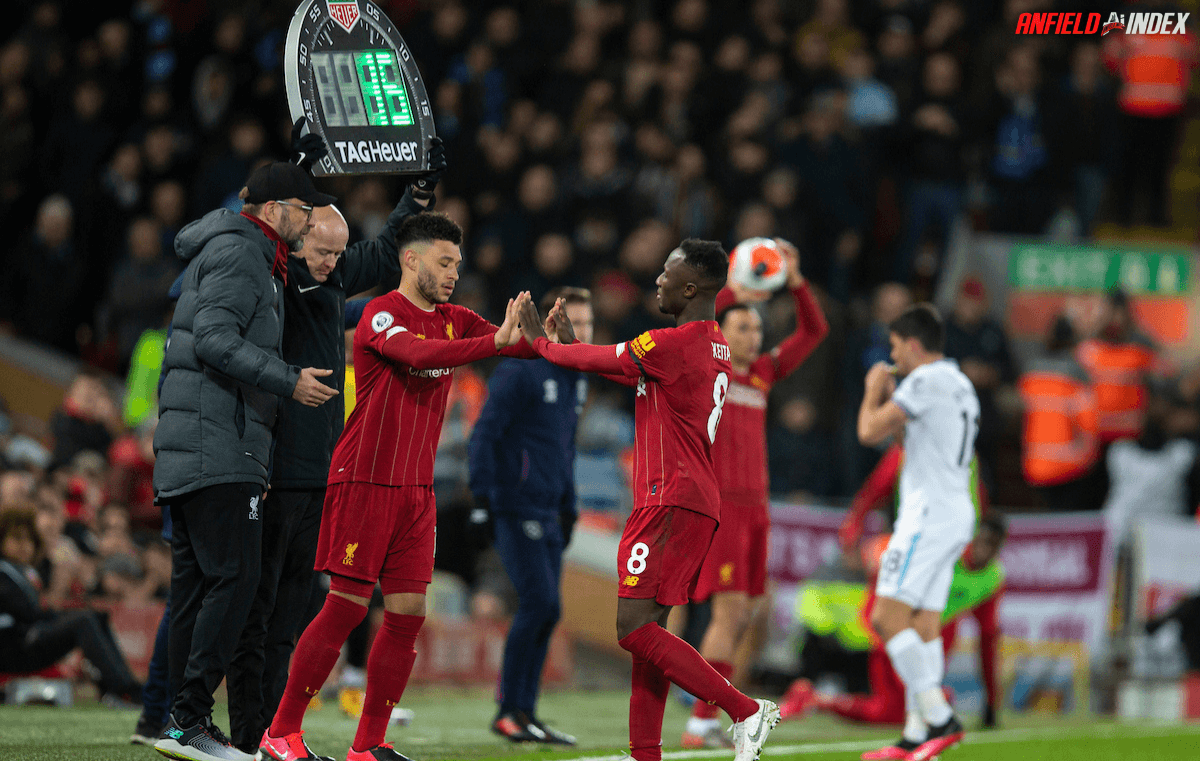 End of the road for Naby and Ox at Liverpool?

Well that's that for another season.
Liverpool managed to salvage their campaign in impressive fashion, producing an unlikely 10-game unbeaten streak and somehow finishing third in the Premier League.
From looking like Europa League football was a guarantee next season, and a return to bleak Thursday nights, Jurgen Klopp's side showed their monstrous mentality, standing tall and displaying great resilience.
While positivity is now in the air, Liverpool cannot afford to rest on their laurels, with another important summer transfer window approaching.
It looks highly likely that Ibrahima Konate will come in and ease the Reds' centre-back woes, adding depth and quality to the squad, but that will hopefully only be the start of the business.
Other incomings are expected, namely a central midfielder and another forward, but what about outgoings?
Some of the focus may be on Ozan Kabak's temporary move not becoming permanent, and the likes of Xherdan Shaqiri and Divock Origi moving on at long last, but what about Naby Keita and Alex Oxlade-Chamberlain?
In a season where Klopp needed as many available players as possible, due to key individuals filling the treatment room at an incomprehensible rate, the two midfielders have offered very little.
To say their stock has fallen would be an understatement.
Remarkably, Keita (seven) and Oxlade-Chamberlain (two) started just nine league games between them in the whole of 2020/21, continuing to be injury-plagued figures who Klopp simply couldn't rely on.
The duo managed just a solitary goal combined, in all competitions – Oxlade-Chamberlain's well-taken strike at Burnley – with the 27-year-old also managing one assist, unlike his teammate.
There was a time when the Liverpool pair felt like the Reds' two most exciting, forward-thinking middle men, providing guile while more industrious players mucked in around them, but that feels like a distant memory now.
In fact, there are times when it is easy forget they are even part of the squad at all.
Keita's time at Anfield has become increasingly underwhelming, with the Guinean arriving as such a mouthwatering addition back in 2018.
With each passing year, his availability and influence have both waned, so much so that his almost-obsessive group of admirers have started to lose faith, too.
When that happens, you know there's problems.
Keita is an excellent footballer when he is fit and firing, knitting things together in midfield, but it happens so rarely now that Liverpool will surely consider moving him on if a hefty bid arrives this summer.
If the 26-year-old stays put, it certainly isn't a disaster, but it is difficult to envisage him ever becoming the player we hoped he would be, continuing to blend into the background.
While Oxlade-Chamberlain has the advantage of being a homegrown player, enhancing his hopes of remaining a Red, he has become a peripheral figure.
It feels like a lifetime ago that he was starring against Man City in both the Premier League and Champions League, proving to be one of Liverpool's best performers in the second half of 2017/18.
In truth, Oxlade-Chamberlain has never been the same player since suffering cruciate ligament damage, with a mixture of further spells on the sidelines and unreliable displays holding him back.
He has arguably contributed more than Keita, actually finishing up as Liverpool's highest-scoring midfielder in the title-winning 2019/20 campaign, but seeing him in a starting lineup doesn't fill  you with a huge amount of faith now.
Like Keita, should another club come in for Oxlade-Chamberlain, Klopp will surely consider giving it the green light, generating funds for new signings this summer.
Looking ahead, Fabinho, Jordan Henderson and Thiago looks set to be Liverpool's go-to midfield, while a new signing is also expected, whether it be Yves Bissouma, Youri Tielemans or someone else of that ilk.
Curtis Jones should make further strides in the right direction, while James Milner remains an option, too, albeit a less effective one than he once was.
Finding room for Keita and Oxlade-Chamberlain is looking increasingly problematic, especially given their respective injury records, meaning their Liverpool careers are in genuine doubt.