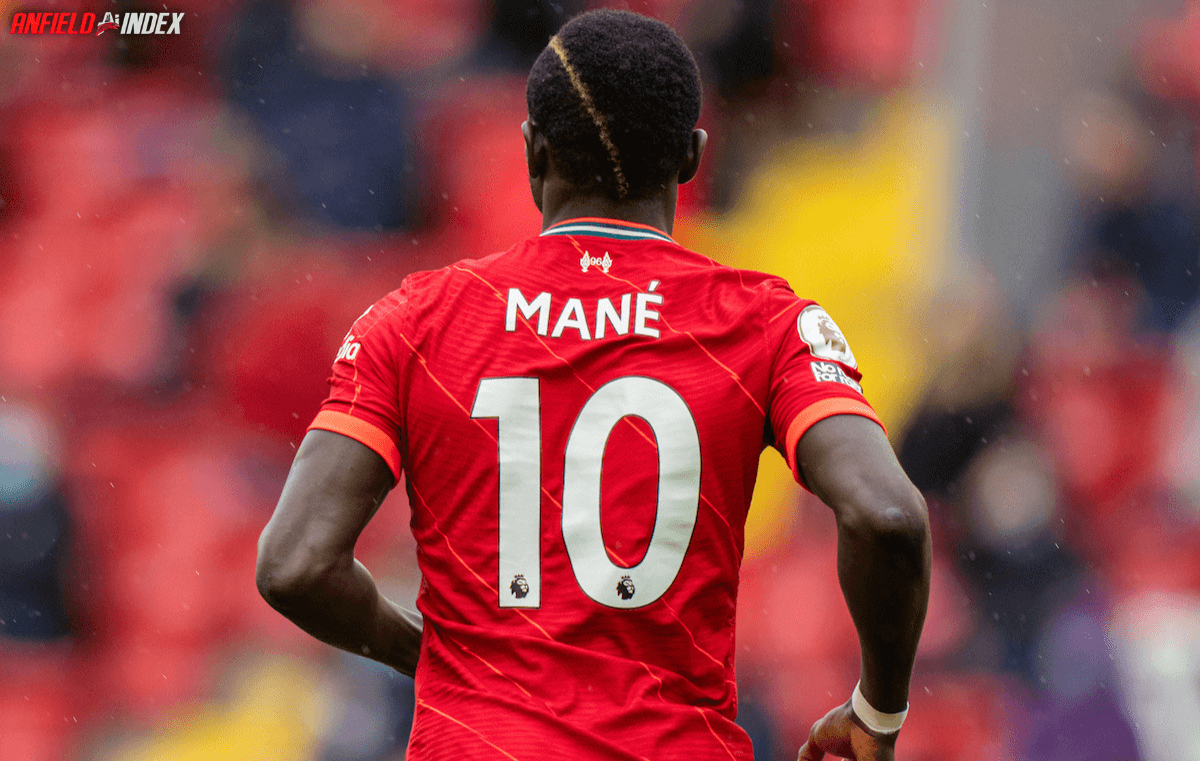 Mane - Regression or Revival?
After arriving from Southampton in Jurgen Klopp's first summer, it was rumoured that Sadio Mane was in fact the Mario Gotze alternative. Gotze was a prodigy whilst playing under Klopp at Borussia Dortmund, and the chance to reunite seemed logical. Sadio Mane, a flying winger and sometimes front man had a sensational yet inconsistent side to him, and it was feared that the Senegalese front man was a risk. A deal north of 30m was agreed, and Sadio Mane became Liverpool's newest attacking weapon.
Fast forward 5 years and 162 games later and that pre signature fear now seems ridiculous. Liverpool have emerged once more as a major European force, and Mane has been one of the key men throughout. Until this past season, that is.
Having contracted COVID-19 earlier in the season, and with a variation of injuries throughout the Liverpool side, Mane's form has dipped dramatically through the season. Where once he was part of a tremendous front three, Mane's stock has now fallen well below that of the brilliant Mohamed Salah. Mo has consistently delivered, both in goals and form, and with Mane he was able to offset the lesser scoring Bobby Firmino. Roberto Firmino has a certain skill set, especially off ball, that would always create more chances for the wide forwards with his work rate and positioning. His form, though not at its peak, has not suffered as much as Mane this season, but needless to say, the attacking form of the reds has been troublesome far too much. Though Sadio Mane has ended the season with respectable personal figures, his high bar and previous output has been visibly distant from years previous. As he approaches his 30's, it must now be considered at least, that his form may never return to its former heights. The talent is not in question, but the body language and explosive drive once common in Mane, has been lacking more and more.
Within this dilemma, and despite all the squad issues surrounding the Anfield outfit of late, it must still be considered that Mane is no longer the force of old. With Diogo Jota recruited to add much needed depth, his own injury issues have meant the load fell far too heavily on Mo Salah's shoulders. The Egyptian King's powers show no sign of receding, and his abilities aid a longer peak in his career. Jota has had a very strong season, despite injuries, and will be pushing to start next term as a result of his form.
This off season could represent a telling time in Klopp's reign, where replacing of players he has so trusted, may be needed in certain areas. Having seen Gini Wijnaldum move on, it could now be time to look at how to alter further, a once fearsome front line. It may well be that the return of certain key players next season, could revitalise the whole team. Certainly on the league's final day, Mane showed brilliant form to cement Liverpool final league position, scoring two goals on the day. Whether or not this was a fleeting glimpse of his elite form, or a return to consistency ready for next season, remains to be seen.
In a transfer window where monies may be limited for much of Europe's elite, there will surely be those that would not resist the chance to sign Sadio Mane. His value (once north of 100m), would now sit between 60-80m, and thus would represent a sellable asset that could help recruit the next generation of forward. With Jaden Sancho at a crossroads in his early career, he could be the perfect replacement, if Mane were to be sold. His cost would almost certainly exceed that of Mane, but the young forwards talents and age would allow brilliant regeneration.
The perfect scenario would of course be to recruit a player of Sancho's level, and keep Sadio Mane. The overplaying, at times, could be reduced and his best form would possibly return through fierce competition. Klopp, being less reliant on his fabled front three, may then be able to sustain a commonly jaded forward line, with further options and less games for all. The current backups of Origi and Shaqiri must be moved on, and the sales of others could bring in the fees to cover a key signing, without the need to move on Sadio.
Over the coming weeks and months, many transfer questions will be answered, and Jurgen Klopp's ability to be ruthless may well be tested. He has always stood by his players (especially those that have delivered for him), and it would be hard to simply offload Sadio. It could well be, as with Gini perhaps, that a move may suit Mane. He may well well sit comfortably within the PSG dressing room throughout his twilight years, and even desire to see such a move
Whatever happens, wherever Mane plays next term, he will surely have cemented his status as a Liverpool legend. Hopefully this regression of form is merely temporary, and the revival of Mane happens within a sold out Anfield once more.