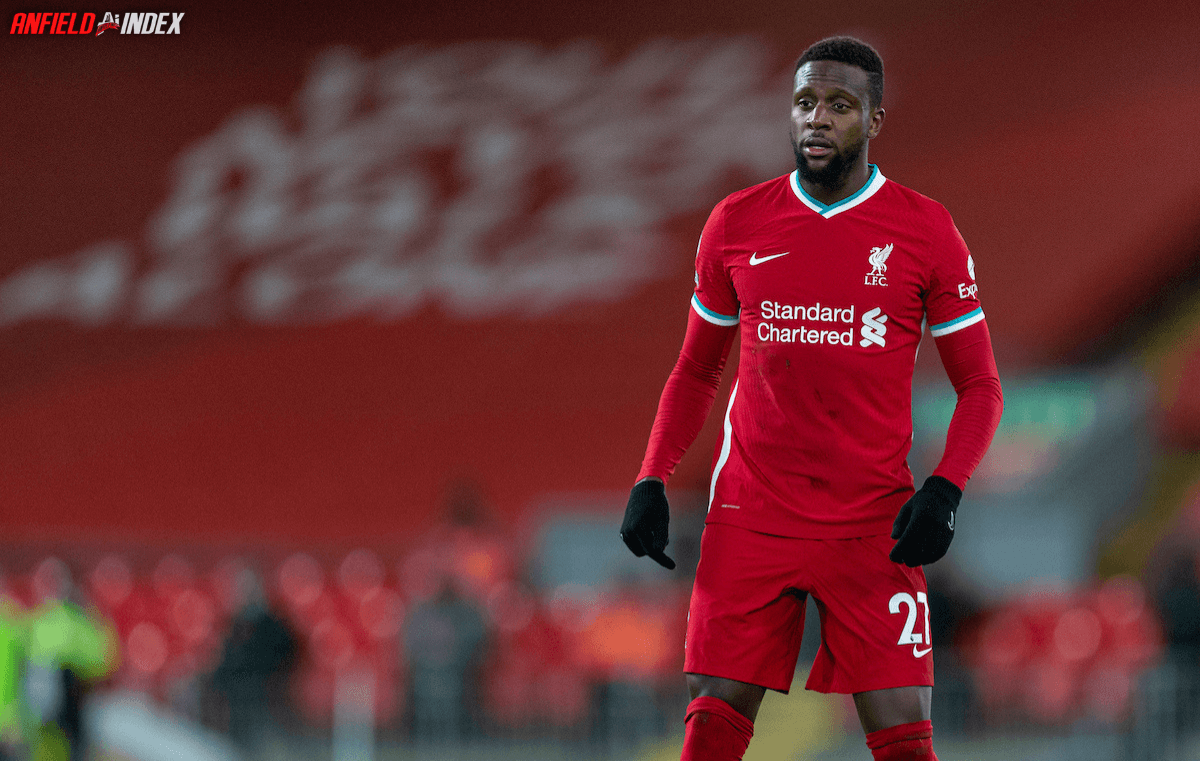 Divock Origi: One of the most curious LFC careers
Most Liverpool careers are easy to define.
Some are legendary figures who reach world-class levels for the Reds, some are great servants who rarely let the team down and others are disaster areas, to name just a few examples.
It is often simple to fit an individual into a certain category, using their back catalogue of performances as a perfect way to gauge them, but then there's someone like Divock Origi.

It looks highly likely that the Belgian will move on to pastures new during the summer transfer window, with Jurgen Klopp not seeing a future for him at Anfield.
Origi managed just two Premier League starts in the whole of last season, playing just 182 minutes of action in the competition and barely contributing a thing of note.
It feels like a long time since that has been the case, in truth.
Over the past six years, Origi has too often resembled a square peg in a round hole, looking more like an individual alongside 10 in-tune teammates.
His link-up play has been lacking, his touch has deserted him and he has struggled to nail down a definitive role, playing on both the left-hand side and down the middle.
For much of Origi's Liverpool career, it is hard to deny that he has been anything other than underwhelming, with 35 goals in 157 appearances not exactly a record that jumps out.
But then there's those moments.
The Klopp era at Anfield has seen a number of superstars arrive at the club, from Mohamed Salah to Virgil van Dijk, with so many playing incredible roles in Liverpool's great success.
When it comes to the biggest moments, however, it has so often been Origi who has stolen the headlines over his more world-renowned colleagues.
The first one that clearly stands out is the Champions League-clinching strike against Tottenham in Madrid, on a night when the 26-year-old was actually dreadful off the substitutes' bench.
It is only right that Origi's poor cameo is ignored, though, with his beautifully-taken effort sealing glory and enuring his place in Reds history.
That may have been the striker's last meaningful contribution, but three other huge goals only add to his legend.
The 96th-minute winner at home to Everton in 2018/19 has arguably become the most dramatic Merseyside derby goal of all time, usurping Gary McAllister's free-kick at Goodison Park in 2001.
It may only have been a tap-in, but Origi was still there to pounce, showing a predatory instinct that isn't often on show but seems to emerge when it really matters.
The late winner at Newcastle in May 2019 may not ultimately have led to Liverpool winning the league, but it was another memorable effort that kept an unrivalled title battle with Man City alive.
Had the Reds gone on to be champions, that goal would be spoken about for the rest of time, considering it came at a time when their challenge was about to end.
Then there was Barcelona, on the greatest night Anfield has ever hosted.
Many supporters had given up any hope of Liverpool going through – they were 3-0 down and without Mo Salah and Roberto Firmino – but Origi again stood tall.
The Belgium international both opened and finished the scoring on a truly magical evening on Merseyside, the second of which was another show of alertness, following Trent Alexander-Arnold's now-iconic corner.
It also shouldn't be forgotten that Origi was a key starter in the second half of in 2015/16, too, keeping Daniel Sturridge out of the team and scoring away to Borussia Dortmund in the Europa League.
A serious ankle injury suffered towards the end of that season was a cruel blow and he arguably hasn't been the same player ever since.
It is these moments that will ultimately define Origi's time with Liverpool – four goals that will stand the test of time and enable him to play in Legends matches in years to come and always be welcome at Anfield long after his playing days come to an end.
In terms of his all-round input, he should be considered a disappointing signing, too often throwing in poor performances, but he has affected Liverpool's history in a hugely positive manner.
Now is the right time for the Reds to move Origi on, bringing an end to one of the most curious careers to have taken place at Anfield.
Has anyone ever been so frustrating, but also delivered such enormous moments at the time?