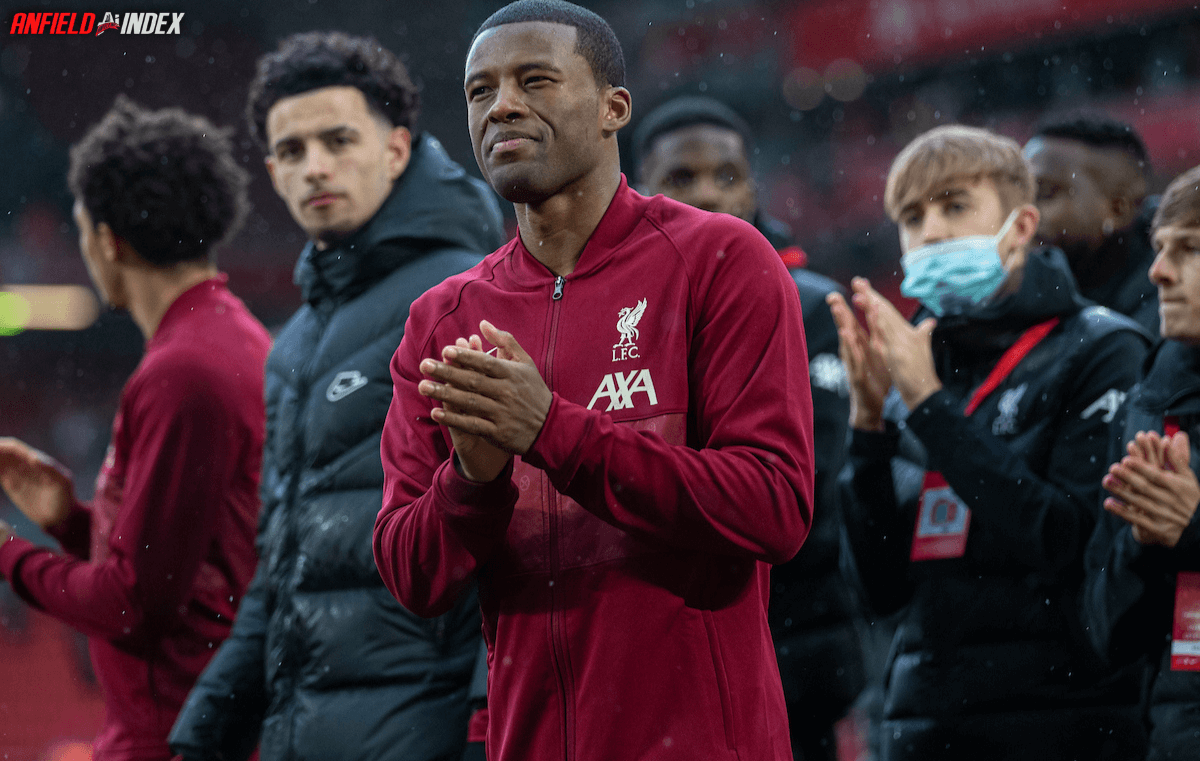 Gini Wijnaldum's legacy at Liverpool

Gini Wijnaldum and Sadio Mane kickstarted the Jurgen Klopp era at Liverpool. They were the two big signings during the German's first summer at Anfield. 
Both played a significant part in getting the club into the top four during the 2016/17 campaign. The pair had a key role in the Reds reaching the 2017/18 Champions League final. They repeated the feat the year after, with Liverpool claiming their sixth European Cup in Madrid. A year later, the duo helped the club end their 30-year drought without a league title.  
Their CVs are identical. Their standing amongst the Liverpool supporters, however, couldn't be any more different. 
Mane is universally adored. Granted, the relationship was a little strained last season during his worst season in red. On the whole, though, he's arguably one of the club's most popular players. 
Wijnaldum, on the other hand, has always been a divisive character. From day one, it was clear that not everyone appreciated what he did for the team. He wasn't scoring or assisting and his headline figures looked fairly average. Yet Klopp persisted with him, much to the dismay of some sections of the fanbase. 
This was a common theme throughout his time at Anfield. 
His goalscoring form for Holland didn't help things. You'd see him ghosting his way into the penalty area and finishing like a seasoned pro when playing in orange. In red, it was a different story.
It was clearly a tactical instruction. He curbed his attacking instincts for the benefit of the Liverpool team. He was also really risk averse when in possession. 
Klopp needed him to be the safety net and he was. Wijnaldum was the facilitator for others to do their thing. Trent Alexander-Arnold and Andrew Robertson both thrived as a result. 
People focused on what he wasn't for the Reds instead of what he was. 
He was practically bombproof. 
The Liverpool No.5 appeared in 179 Premier League matches across five seasons with the club. He wasn't involved in just 11 games. By comparison, Jordan Henderson missed 17 last season alone and Fabinho has yet to appear in more than 30 Premier League matches in a single season since joining. 
Availability is an overlooked trait in the modern game. 
What use is it having all of the ability in the world if you're only available for a handful of games per season. To be successful, you either need deep pockets so you're able to name three high quality sides or you need a settled squad with reliable players. Liverpool aren't ever going to have the former so the latter is a must. 
Wijnaldum, along with the likes of Alisson, the full-backs, Virgil Van Dijk and the front three, was key to that. You could guarantee they'd be starting and then you could fill in around them accordingly. 
It worked, too. Look at the success the club have had over recent years. Wijnaldum was central to all of that, playing a selfless role that was regularly overlooked. 
It's one of the reasons I believe his value won't be understood by the masses until he's gone. Reports say he won't be replaced in the squad. We'll have to see what happens now because there's going to be a gaping whole in the core group of players if he isn't.