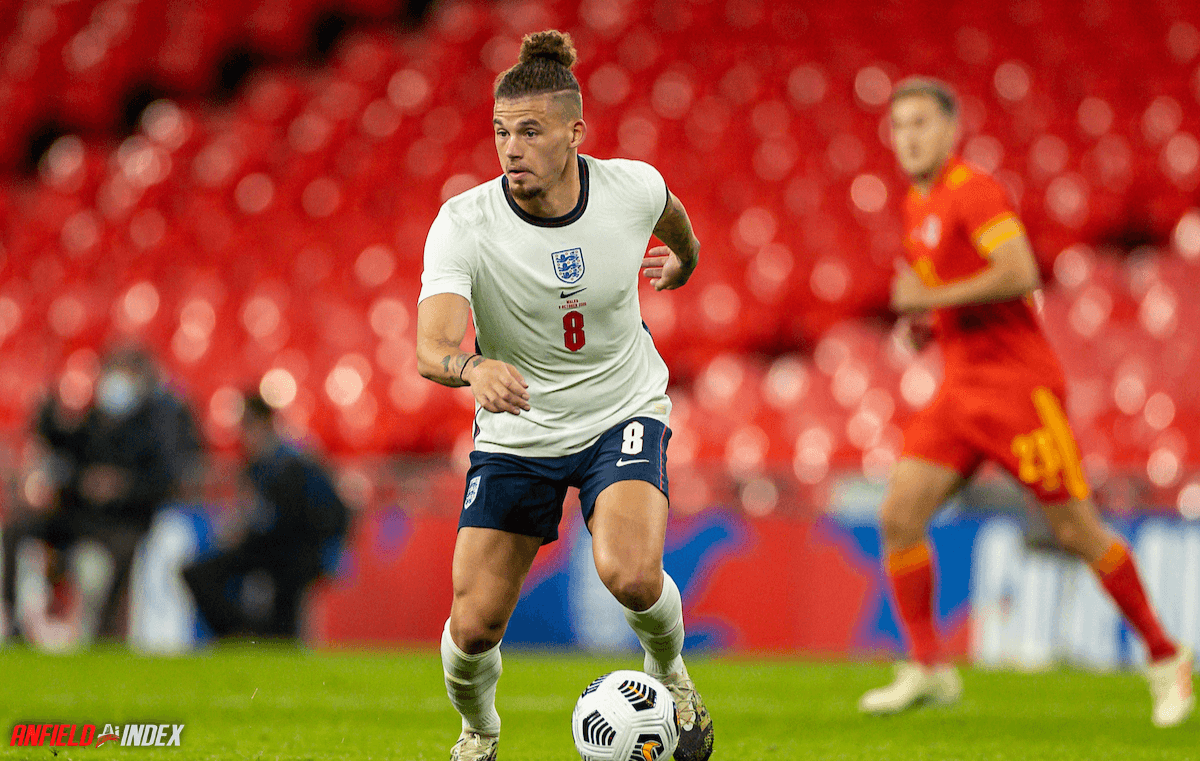 Could Kalvin Phillips thrive for Liverpool?
Euro 2020 is in full swing, and while the thought of even more football felt unappealing after a gruelling season, it has actually been entertaining so far.
Two of the best individual performances of the tournament have come from Gini Wijnaldum and Kalvin Phillips, both of whom excelled for the Netherlands and England, respectively.
It was painful seeing Wijnaldum impress so much on Sunday night, showing the world how talented he is in a more attack-minded role and giving Reds supporters a reminder of his ability.

The Dutchman's exit to Paris Saint-Germain is going leave a void in Liverpool's midfield, even though a potential triumvirate of Fabinho, Jordan Henderson and Thiago next season still looks strong.
For that reason, Jurgen Klopp would be wise to make a new addition to his midfield, especially with both Henderson and Thiago now in their 30s.
Meanwhile, James Milner is 36 next January, Naby Keita and Alex Oxlade-Chamberlain are injury-prone and Curtis Jones is still a work in progress.
If Wijnaldum was impressive for the Netherlands, Phillips was even better for England in their opener against Croatia last weekend.
On a baking hot afternoon at Wembley, the 25-year-old stood out as the best player on the pitch, in a game that involved the likes of Luka Modric, Phil Foden and Harry Kane.
Phillips' display deservedly earned rave reviews across the board and the Leeds United hero is suddenly the talk of the town, with Real Madrid even linked with a move for him.
While no concrete reports have tipped the midfielder to join Liverpool, is he someone Klopp could look to as an ideal addition?
Without going all Brexit-y on you, there is a snobbery that can surround English players when it comes to how they are viewed.
They can be lazily labelled as limited technically, or be accused of being less tactically-astute than those who arrive from more exotic foreign shores.
Of course, there are some English players who fall into both categories, but some of the new generation of stars look like a different breed.
When it comes to Phillips, he looks a tailor-made Liverpool player, possessing the dynamism, intelligence and quality to thrive in the middle of the park.
His performance for England outlined precisely why he has become such an adored figure at Elland Road, with so many aspects of his game standing out.
Phillips' work-rate was commendable, especially on such a hot day, with the likeable midfielder running 10.3km and covering more ground than any other player.
Despite playing in what looked like a double pivot, he was also an attacking threat throughout the match, breaking free from the shackles and showing his combative nature.
It was one such foray forward that led to Phillips assisting Raheem Sterling for the game's only goal, in what proved to be his crowning moment.
It is easy to look at Phillips and say he 'only plays for Leeds', but Wijnaldum 'only played for Newcastle' and Andy Robertson 'only played for Hull'. We shouldn't be falling into that trap again.
The truth of the matter is that he is a footballer heading towards his peak years and someone who Klopp will surely admire, both on and off the pitch.
His backstory is a humble one and he always speaks well in interviews, so the Liverpool manager is likely to be impressed by Phillips the person.
More importantly, though, he look an increasingly top-level footballer who could eventually come in and act as a long-term replacement for the likes of Henderson and Thiago.
Phillips averaged 2.6 tackles per game in the league last season, with nobody at Liverpool matching that tally. Thiago (2.5) was the closest, in that respect.
He also enjoyed an average of 1.2 key passes per match for Leeds, which was only just bettered by the world-class Thiago (1.3) and was superior to Henderson (0.7), Wijnaldum (0.6) and Fabinho (0.1), with the latter admittedly playing at centre-back for a chunk of the campaign.
Phillips also possesses limitless levels of energy, is a natural leader and could improve further surrounded by elite players, highlighting why he could such a shrewd acquisition by Liverpool.
His versatility has been outlined by his more attack-minded position for England, too, having so often taken up a disciplined role for Leeds, drawing comparisons with Wijnaldum, in that respect.
Has there potentially been a slight overreaction regarding one excellent display? Possibly. But Leeds fans will tell you that he has been exceptional for several years now.
Whether or not Liverpool ever make a bid for Phillips remains to be seen, but it is easy to envisage him dominating the Reds' midfield one day.