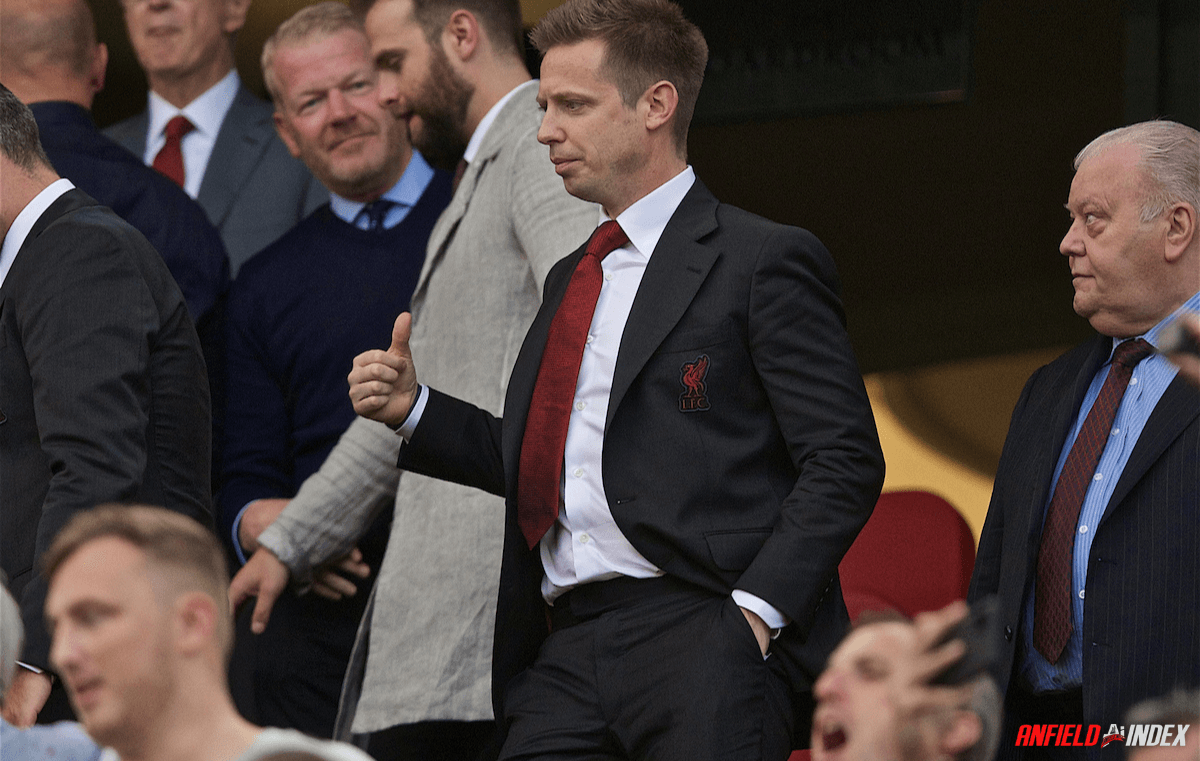 Does Liverpool's salary model need to change?
The transfer market is changing and it's been on the cards for a while now.
Players are running down their deals in a bid to get bigger contracts elsewhere. We haven't entered the American sports market realm yet, but we can't be far away from it. In the near future,  transfer fees will be a rarity and free agents will be the norm. 
Danny Ings has rejected a new deal with Southampton. He's got just 12 months remaining on his current contract and the Saints need to weigh up whether it is worth keeping him for the season or cashing in now while his stock is high and trying to find a replacement. Regardless of what they decide,  the power isn't in their hands. They're unlikely to get his market value for him this summer as teams know they can agree a pre-contract in January.  Ings knows the fee will be lower and he can leverage this for a better deal. 

He isn't the only player doing that this summer. 
Manchester United saved £30million on Jadon Sancho having waited 12 months to land him. However, they're reportedly paying him around £250,000-per-week. So the money saved on the fee is going into Sancho's pocket. 
It'll be the same with Varane – supposedly available for £40million – and Eduardo Camavinga – with Fabrizio Romano claiming he can be acquired for around the £30million mark. Previously, salaries were closely tied to transfer fees. Now, though, that isn't the case. 
You know for a fact that Varane will go to Old Trafford on at least £250,000-per-week. Camavinga, still only 18, is believed to want £150,000-per-week. 
You'll now see other £40million players wanting parity with Varane, for example. 
Players will see this and start to ignore lucrative contract renewals on the table. Some will forgo the security of a long-term deal and risk it, opting to see what they're offered as a free agent. Clubs will react to this too. You'll see more teams operating like Juventus and pumping money into salaries as opposed to transfer fees. 
Some teams are in a position to pivot to this sort of market. 
Liverpool might not be one of them. 
The Reds rely on transfer fees from youngsters and squad players to fund certain things. That £5million they banked from the sales of Liam Millar and Kamil Grabara could fund the first payment on a Diogo Jota type deal. 
Harry Wilson is expected to fetch £15million this summer. That'll go towards a new signing., whether that be fee or salary. 
The sell to buy model relies on, well, sales. Without them, Liverpool may find themselves in a bit of a predicament. 
They aren't backed by an oil state and they haven't managed to develop their brand into a cash cow like Manchester United have. FSG can't, or won't, fund a £200million summer transfer spree without sales covering most of it. 
If that side of things is stripped back, wages come into focus and Liverpool's model doesn't necessarily lend itself to this market. 
The Reds may have the second-highest wage bill in the Premier League, but a large chunk of that is made up of bonuses. When the team are successful, the players are compensated for their efforts. According to reports, the club's top earner is Mohamed Salah on £200,000-per-week. 
If Liverpool want to compete in this potential new world, that'd likely have to double. You then potentially end up with a player who suit the team eating up a large chunk of the salary budget.  
Ironically, the more Americanised football becomes, the harder it is for FSG as Liverpool owners, at least in their current mo del.