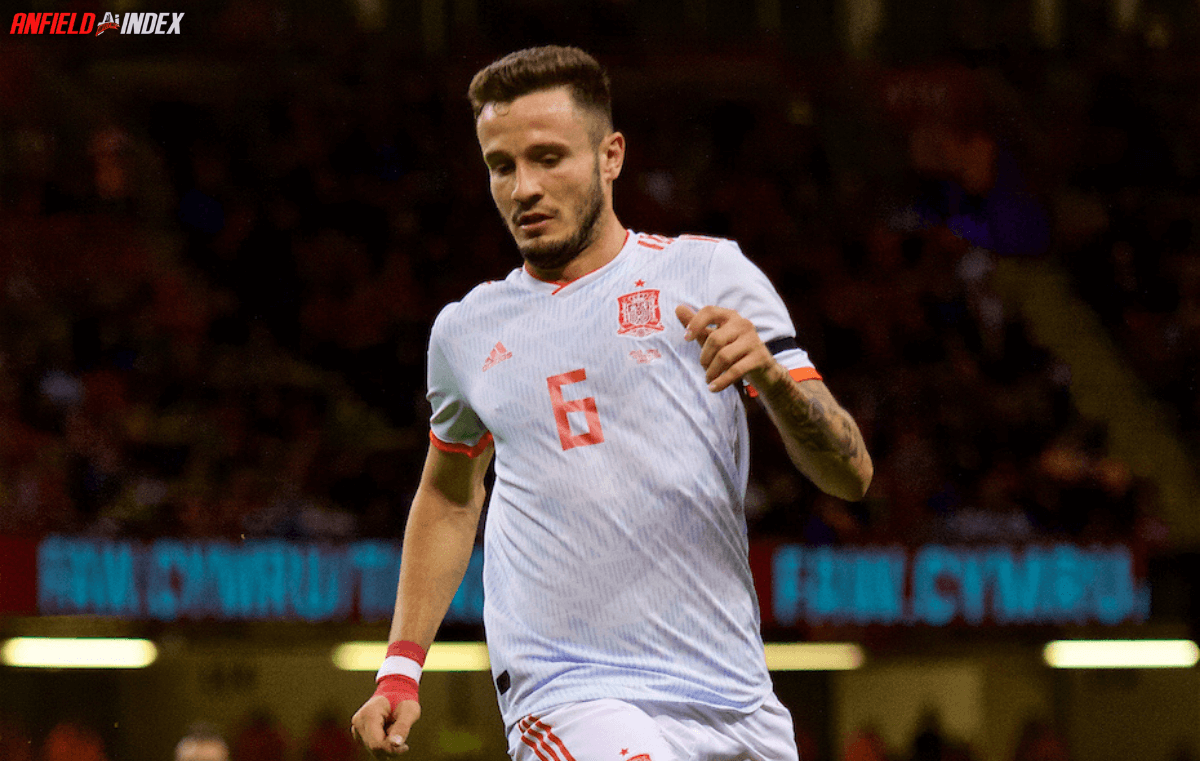 Saúl Ñíguez - The Lowdown
When Liverpool 'allowed' Georginio Wijnaldum to wind down his Liverpool contract, it was a strange situation. All Liverpool fans wish him well, but it hasn't quite sunk in that he's no longer a red. As a nearly always available midfielder, he was certainly taken for granted, though definitely not under appreciated. With this Gini-sized hole in the squad, there is a collective apprehension surrounding this transfer window, until an adequate replacement is signed.
When Emre Can left on a Bosman free transfer to join Juventus, (after the Champions League final loss to Madrid), there was uncertainty as to his replacement. Emre Can was not everyone's cup of tea, strangely, but there was still the need to replace his presence and dominance in midfield. What happened next surprised and delighted the eager fan base, with the sudden notification that Brazil's Fabinho was signing. No clue, no ITK's and no delay was present as the news broke just prior to his confirmation. To say this was an upgrade would be understating what Fabinho has done since his arrival. Liverpool had not had a specialist world class (or even elite) holding midfielder since the magnificent Javier Mascherano departed, and it was a clear requirement.
Gini Wijnaldum leaving represents a similar scenario, in that both departing players were key and trusted pieces in Klopp's Liverpool system. In order to replace or even evolve the position, it was never going to be a teenager that was signed (certainly with Curtis Jones in the ranks). With Ibrahima Konate signing to take on a first team role, the inexperience being integrated into the side could not be repeated in such a pivotal middle role that Gini held. A near elite or world class player was needed, that could be recruited in the Michael Edwards way. With news circulating around a certain Spaniard, that could be just about to happen.

Saúl Ñíguez (the Spanish international that was amazingly left out of this summers squad), could be the answer to Klopp's immediate wants. A truly astonishing change of events saw Saul out of the team, more than he was in last season at Atletico Madrid. The need for a player of his attributes in this Liverpool side, could lead to a fantastic blend of power and talent in midfield. Where Diego Simeone has evidently fallen out with Saul, so Liverpool & Klopp could benefit.
At a price reported to range from £40-50 million, this acquisition would represent signing a player (at 26) about to enter his prime years. His box to box ability, controlling style and aggressive play would fit right into what Klopp needs. Where Gini was moulded (very successfully), from a wide attacking player to a 'whatever is needed' central midfielder, Saul would come in ticking all those boxes. In addition to being ultra versatile (Saul is a top tier player that can operate anywhere across the midfield), he can also give a balance alongside Fabinho & Thiago on the flank of a midfield three. His left foot is explosive and would add  more goals from midfield, his ability to effortlessly drop into CDM would offer ample cover to Fabinho. The other telling factor, he's nearly always available, something Gini gave in a tremendous spell as a red. The list of pros against cons is very one sided, and nothing about the deal is worrying. Saúl Ñíguez is a fantastic central midfielder, and if there's a chance to get the deal done, it must be pursued with aggression.
With Renato Sanches, Florian Neuhaus, Eduardo Camavinga and Nicolò Barella listed as the most likely candidates, there appears to be a midfielder in coming. If Saúl were to sign, Liverpool would be registering the most qualified of them all, with an ability to cement himself as world class under Jurgen Klopp. The price for the above players would most probably not drop below Saúl's supposed price tag, and some may well fetch double if others starting becoming interested. With Saúl Ñíguez, Liverpool may well have a free run and opportunity to get this deal done and dusted. The signing is in no way a certainty, but to imagine a Klopp team with a prime Saúl, is simply scintillating.
Konate is done, and if Saúl gets done, that would leave a move for a forward, potentially the talented and versatile Donyell Malen.
If nothing else were to transpire (with regards to incoming transfers), then the signing of two starting players (Konate & Saul), that could well reach the world class levels that others have under Klopp, would be sublime. If another depth piece were to be added up top, in the shape of Malen, then one thing will transpire with this angry & determined Liverpool squad.
They will break the league.