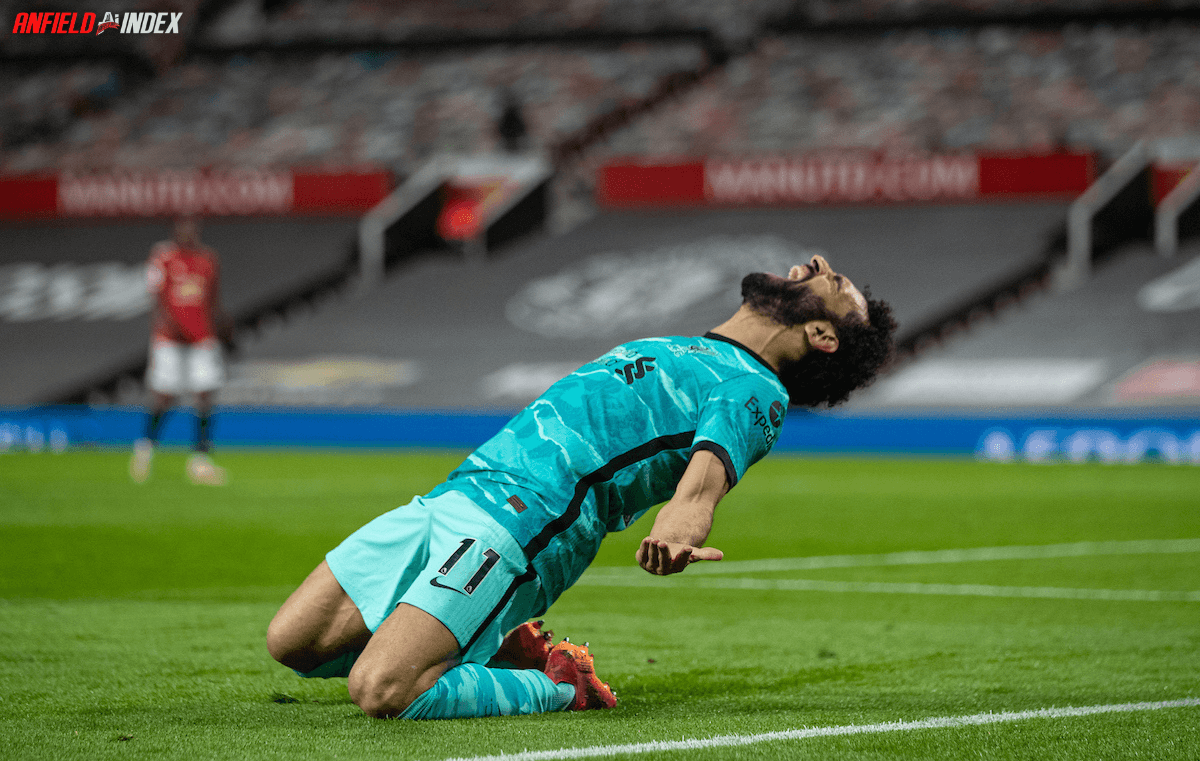 Time for a central role for Mohamed Salah?
Liverpool are back, looking healthy and refreshed after a much-needed post-season break.
The 2020/21 campaign was an intense one for the Reds, both mentally and physically, and both Jurgen Klopp and his players looked drained by the time they sealed Champions League football back in May.
If one player carried this team more than anyone in 2020/21 it was Salah, who enjoyed another outstanding season while others around him struggled.

Liverpool's No.11 scored 31 goals in all competitions, standing tall at key moments and again outlining his status as a genuine Reds legend, not to mention one of the best players in the world currently.
There is no doubt that Salah is again going to be arguably his side's most important figure next season – Virgil van Dijk may have something to say about that – with the Egyptian returning to pre-season training earlier this week.
At 29, he is a footballer at the peak of his powers, but have we reached the point where his role in the team could be tweaked slightly?
Roberto Firmino's struggles last season highlighted the need for an out-and-out striker to arrive this summer – one who possesses a world-class level of ruthlessness in front of goal.
It looks highly unlikely that that will happen, but using Salah more centrally could be the next best thing.
The 29-year-old is a killer in the final third, scoring 125 goals and registering 47 assists in 203 appearances for Liverpool, and is the one player in the squad who obsesses over finding the net.
His relentless quest to win Golden Boot awards and smash records is part of what makes him so special, much in the way Cristiano Ronaldo has thrived the longer his career has gone on.
Some lazily call it greediness and 'not being a team player', but it is an elite mindset that separates the great from the very good.
Using Salah down the middle would give Liverpool a different dimension, certainly in scenarios where opponents adopt a low block and chances come at a premium.
It is in those situations where Firmino can be at his least effective, with games passing him by and must-score big opportunities often fluffed by the Brazilian.
Firmino is many things and can continue to be a big player for the Reds, but the last 18 months have outlined his limitations when Liverpool aren't at their free-flowing best.
In contrast, Salah has the ability to make things happen from nowhere and score a goal that changes a game in an instant, whether it be a long-range curler, one-on-one or piece of individual magic inside the penalty area.
With Sadio Mane and Diogo Jota then occupying the wide attacking roles, Jurgen Klopp would have an electrifying front-three at his disposal – one that could interchange at will, with Salah ultimately leading the line.
There are some matches that would be less tailor-made to suit this attack – Firmino's ability to drop deep and occupy defenders in more chess-like matches is something that none of the others can offer – but it is something that should be considered.
Is Salah as clinical as Robbie Fowler, Michael Owen, Fernando Torres and Luis Suarez in their prime? It's debatable. But his ability to get into goalscoring positions time and time again is superior to all of them.
He might not take every opportunity that comes his way centrally, as is the case in his most common right-sided berth, but the goals will continue to flow at a stunning rate.
Last season, Salah started four matches down the middle and scored three times, which highlights how effective he could be there.
Squad depth is the key to Liverpool going blow-for-blow with Man City in 2021/22 and the attacking options Klopp has look strong, especially if another forward comes in, too.
It would be a surprise if Salah started next season centrally unless a 4-2-3-1 formation is deployed, but it is something that should come into consideration now Firmino possibly looks past his wonderful best.