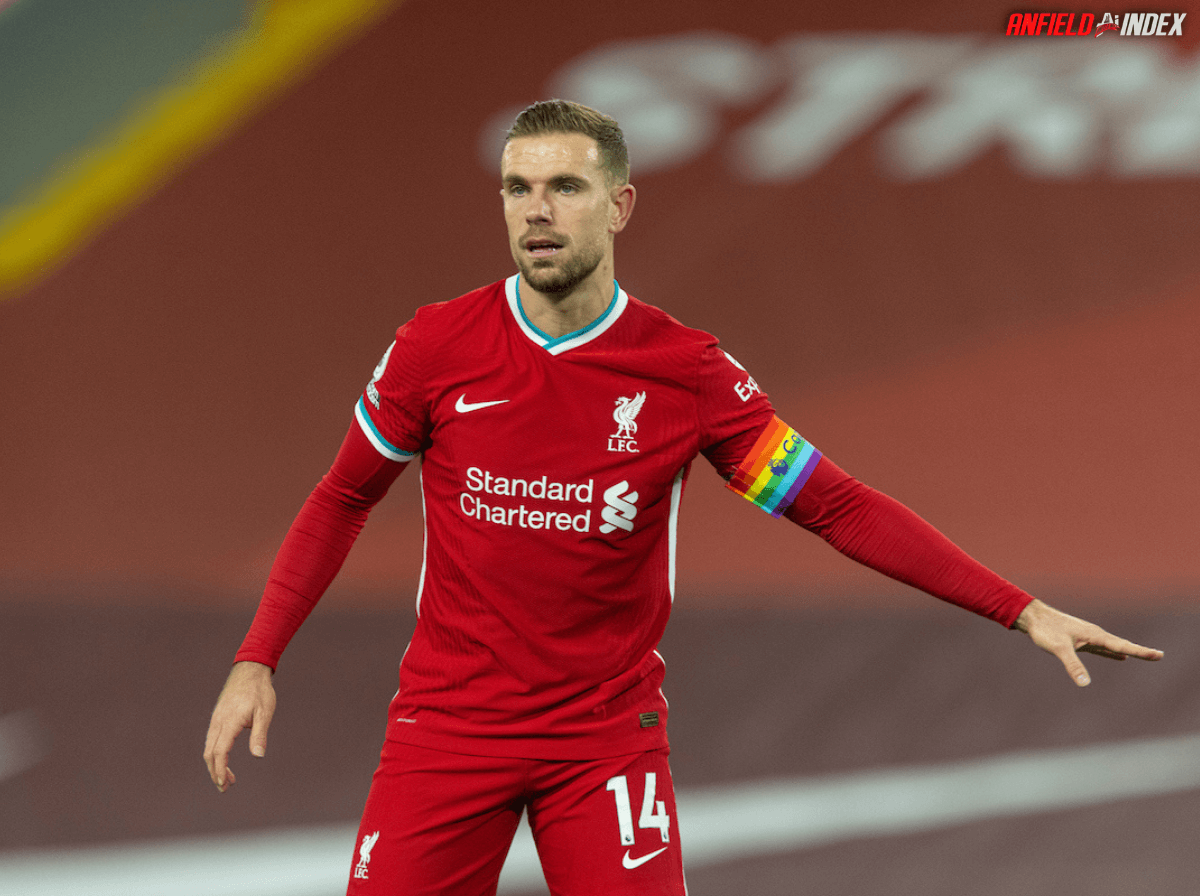 Could Jordan Henderson leave Liverpool?
The European Championships are over, Wimbledon is done, silly season has well and truly begun.
Now, I know it's impossible to *not* read that in Gary Lineker's 'opening line of MOTD voice', but it rings true. With transfer rumours emerging, courtesy of the Athletic, that Jordan Henderson could leave Liverpool this summer, it has sent Reds across the globe into a severe state of confusion.
The first question on everyone's lips upon reading the news was – how has this happened?

To summarise the Athletic piece, it seems that…
Tentative talks began a few weeks ago and hit an impasse
Concerns in Henderson's camp surround contract length, squad role and perhaps… money
It is early days yet, but PSG and Atletico Madrid are muted as admirers
So, could Henderson actually leave? What happens next? Let us consider both sides of the argument.
Captain, leader… leaver?
I should point out that I'm slightly biased. I don't want Jordan Henderson to leave, nor do I think he will. Agents posture all the time, and whilst this seems very un-Henderson like, you'd imagine he has very little to do with these leaked reports.
That being said though, there are certainly reasons not to give him a shiny new five-year-deal on similar/higher wages.
Liverpool have an ageing squad. Not an old squad, but one caught in the misty confusion between peak and decline. Whilst you could argue that the likes of Alisson Becker, Mohamed Salah, Sadio Mane, Thiago, Virgil Van Dijk and Henderson himself are all still operating at the peak of their powers, it's difficult to imagine any of them are going to get better.
Michael Edwards doesn't want to see half of Jurgen Klopp's starting XI decline simultaneously, especially when they are the biggest earners. Therefore, tough decisions – such as that to wave Gini Wijnaldum goodbye this summer – have to be made.
Whilst it seems surprising that one of these tough decisions could see the captain leaving, do you really prioritise his contract ahead of getting a few more years out of Mohamed Salah, for example?
Taking Henderson's injury record into consideration, removing the off-field qualities he provides (admittedly super important), it's hard to raise a huge argument for giving him a shiny new contract, if Liverpool's plans only involve extending a few of the aforementioned 'peak/declining' group.
And with that in mind, could it be that Henderson may actually want to leave, at some point? He may realise that his place as a regular starter will become under threat sooner or later, and not even Steven Gerrard hung around as Liverpool captain forever.
Surely a move would backfire?
Still, Henderson leaving would be a huge surprise, one that could potentially have a dramatic knock on effect to the rest of the squad.
It's undeniable that he's a hugely popular captain, not only with the Liverpool squad but across the league as a whole. What would the likes of Trent Alexander-Arnold, Andy Robertson and Curtis Jones think, should Henderson be allowed to leave in a cut price deal? Would the ruthlessness of such a move make someone like Trent reconsider his future in a few years, if Liverpool aren't lifting trophies galore?
Jurgen Klopp is known to be extremely close to his captain, he has backed him to the hilt ever since walking through the door in October 2015. It is impossible to think he'd let his skipper walk out of the door without kicking up a fuss.
After a, let's say patchy, 12 months PR wise, the Reds' owners Fenway Sports Group certainly wouldn't want to get involved in such a public tussle between their clubs' seismic leaders.
And let's not forget, Henderson is still a pretty good footballer. You can argue his place in Liverpool's 'best XI', but as a squad player he's an enormous presence to have on a Matchday. However,  the idea of a reduced role going forward is said to be one of the things making him consider his future. For likeness here, see Henderson's good friend, Adam Lallana heading to Brighton 12 months ago.
He's not leaving… right?
In short, no. Not now, anyway. Henderson still has 2 years on his current deal, so in the unlikely event that Liverpool did decide to cash on him, you'd imagine a transfer next summer after a heartfelt goodbye would make the most sense for all involved. And even that would come as a shock.
There has to be a middle ground, taking squad role, wages and contract length into account. Henderson will have just turned 33 when his current contract ends, so something as short as a one-year extension on the same wages could make sense all around.
However, with Van Dijk, Salah and Alisson all set for similar talks in the next few months, Liverpool fans will be hoping this doesn't turn into a trend.