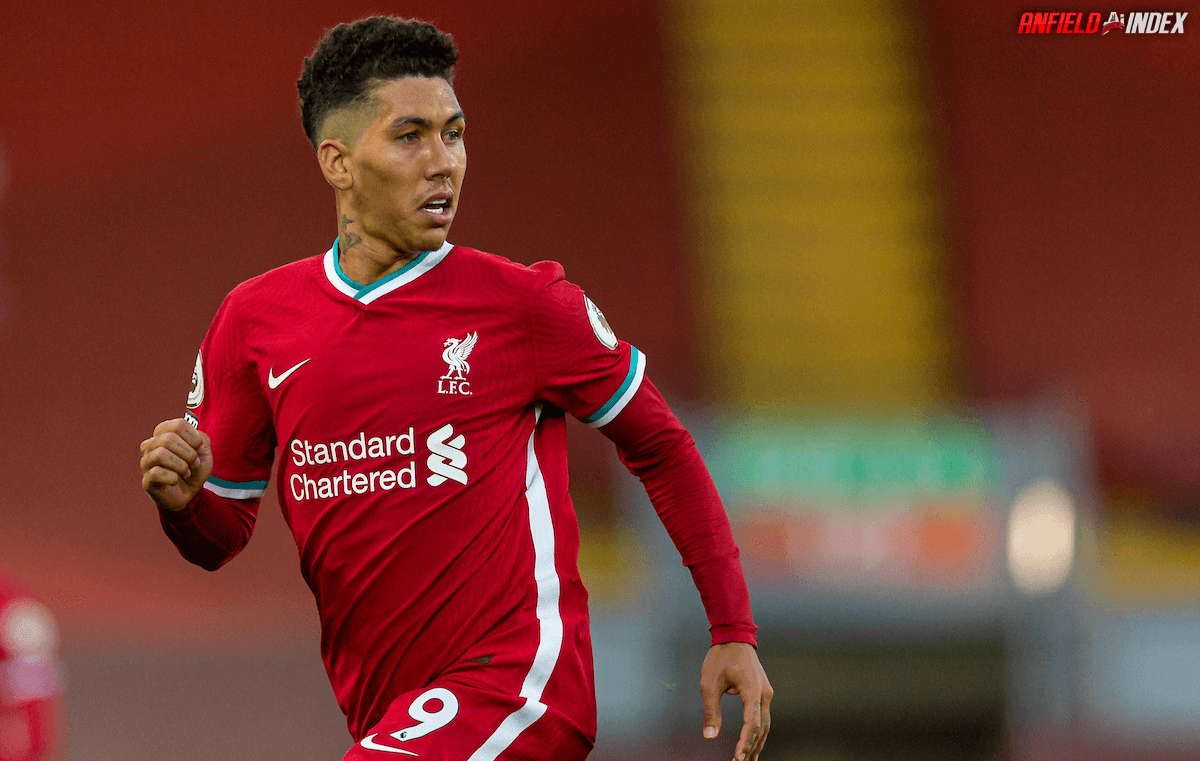 Who should be Roberto Firmino's understudy?
Heading into this transfer window, there was hope Liverpool would bring in a traditional centre-forward. Someone who could not only fill in for Roberto Firmino but maybe also play alongside him. A player who might've been able to give the Reds a bit more of a Plan B. Maybe even someone who might be the one to kickstart the next evolution of this team. 
The window is still open for a while, but there are no suggestions that this is the plan. All of the journalists with ties to the club are hinting at another Diogo Jota type signing. This got me thinking about the upcoming season. 
Firmino turns 30 in October and his minutes will have to be managed a little more, so who is going to fill in for him?

In one of the first friendlies of pre-season, Alex Oxlade-Chamberlain was used as a false-nine between Sadio Mane and Mohamed Salah. 
Jurgen Klopp made a point afterwards to heap praise on the No15: "Ox, you could see in the first few minutes immediately that [playing as a false-nine] it is an option, definitely. We will see how that goes on."
When you first give it some thought, Oxlade-Chamberlain as a false-nine just doesn't seem right. Perhaps it is because he started life as a winger, played at wing-back for a while before the move to Liverpool saw him utilised as a centre-midfielder on a more regular basis.  
But when you think about his best performances in red, they've primarily come in chaotic matches when his off the ball movement has been just as important as his on-ball usage. 
Manchester City and Atletico Madrid at home spring to mind whenever I think of Oxlade-Chamberlain. In both games, he was busy when not in possession and fairly direct with the ball. It isn't too dissimilar, in theory, to Firmino's role. 
Without the ball, he's an integral part of the press and he's perpetually on the move to create chances and moments for others. When he's in possession, he makes us tick. 
What I've noticed when watching Inside Training on YouTube is how Oxlade-Chamberlain is being used as the spare man during the Rondo sessions. His use of the ball is effortless and you can see exactly how he'd operate as a false-nine, dropping deep and linking play with one-touch passes. For me, it was a real eye-opener with regards to why Liverpool might view him as the man for that role. 
Before this revelation, I had expected to see Jota fill in for Firmino as he did in a few matches last season. While he impressed in the win over Atalanta, he never looked truly at home as the No9. That isn't to say he can't play there and he won't improve. Injuries no doubt disrupted him last term. But his natural inclination to drift to the left was noticeable and in some matches, it did impact the balance of the attack and the shape of the team. 
Unless something dramatically changes in the next few weeks, I think it'll be Oxlade-Chamberlain given the nod as the back-up false-nine.