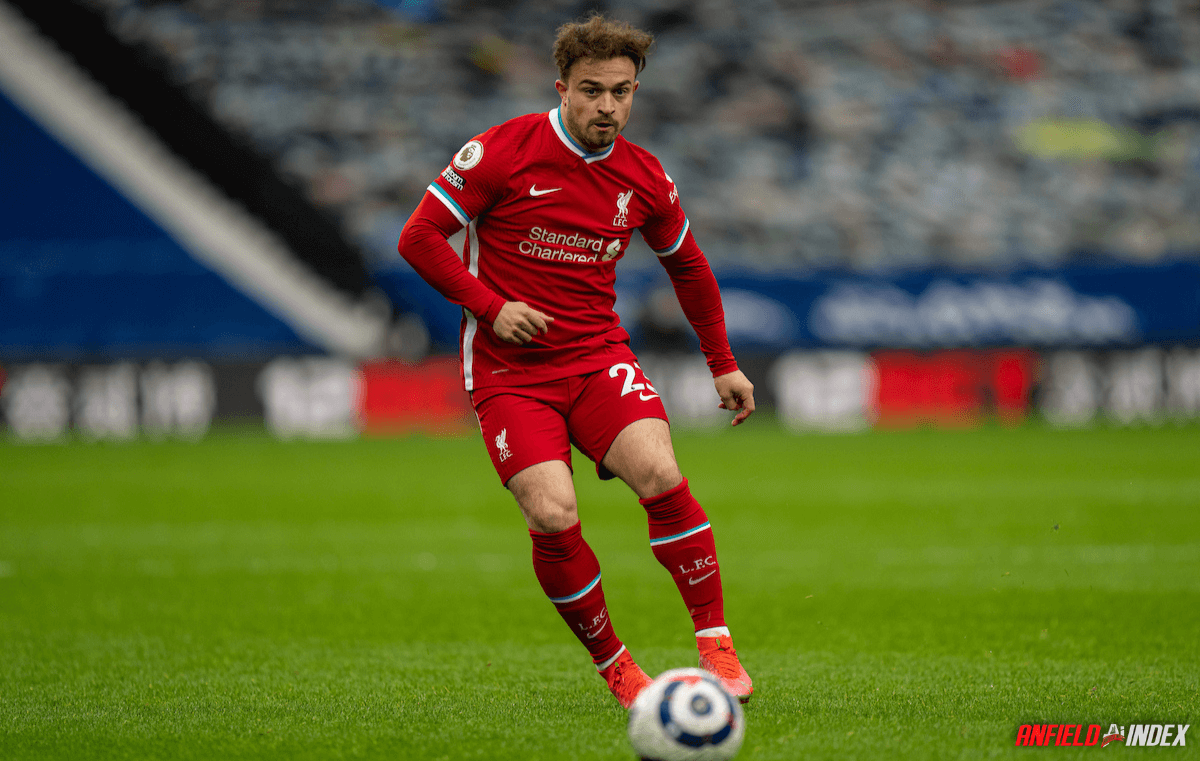 Why Liverpool need to sell Xherdan Shaqiri
Liverpool now need to sell Xherdan Shaqiri. Previously, it felt as though this was more of a want. Well, not even that. It was more along the line of the club not being against cashing in on the Swizterland international if a decent enough bid was received. 
There'd be a report every summer claiming £20million would be enough to tempt the Reds into selling. He was linked with a host of clubs but ultimately remained at Anfield and it was no big deal. 

That isn't the case now. 
Firstly, Shaqiri is taking up a spot in the squad. As things stand, Liverpool can't register any more foreign players. They're at their limit and it is why the club are seemingly so active in trying to find clubs for the former Stoke man as well as Divock Origi. 
Per reports, the 29-year-old is on a fairly decent salary – believed to be £80,000-per-week. It might not seem like much in the grand scheme of things in the world of football, it is a significant amount for a player who has seven Premier League starts to his name in the last two seasons. 
If reports are accurate, Diogo Jota is on roughly a similar figure and he's a key part of the first-team squad. 
Not only do you free up a spot in the squad, but you also cover the salary of a player who will likely contribute a lot more to Jurgen Klopp's plans.
The biggest factor in all of this, though, is Harvey Elliott. 
Liverpool clearly have high hopes for the 18-year-old and have rejected loan offers for him. The noises coming out of the club suggest they intend to keep him at Anfield this season, bed him in with the first-team and maybe phase him in just as they did with Curtis Jones. 
During pre-season, he's been used in midfield in a similar way to how Shaqiri was deployed last year. He's a creative ball-carrier who can pick a pass. He's looked fairly composed in the middle third despite spending the majority of his career to date in the final third. 
If the Reds intend to develop him, the best way to do that will be to make him the Shaqiri replacement. Use him as the wildcard in midfield and count him as an option for him the team opt to use a 4-2-3-1 shape. For that to happen, though, the No23 can't be around. 
Other clubs might be in a position to make that switch without a sale. They'd keep Shaqiri around until his contract expired or the player pushed for a move. There have been rumblings that he wants to leave in order to play regularly, but he's not forced the issue yet so Liverpool seem content with keeping him around. 
The 2019/20 Premier League champions aren't like other clubs though. They aren't in a position to write off £80,000-per-week. They can't have a player like Shaqiri not involved in the first-team as it ultimately impacts his value. 
It is a tricky situation. But Liverpool can't have Shaqiri and Elliott battling it out for a part-time role in the squad. Something has got to give.