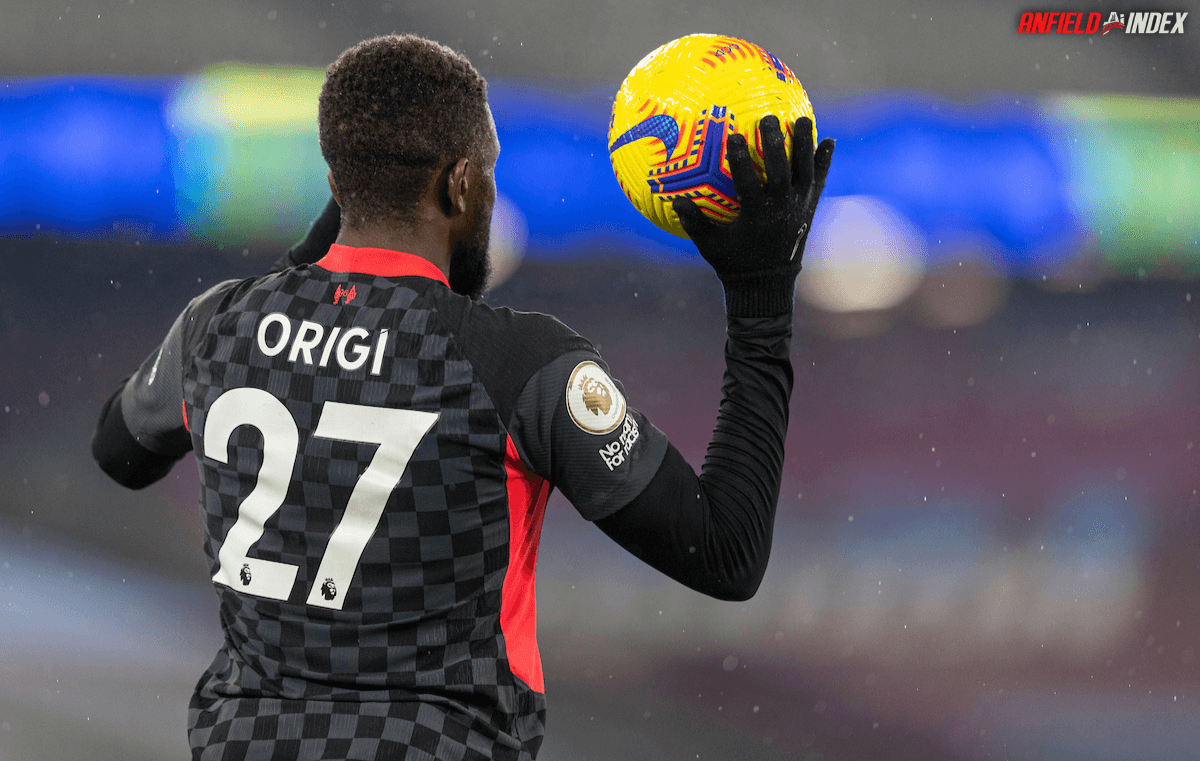 Liverpool's Divock Origi conundrum
The Divock Origi situation is interesting. 
Liverpool are believed to want £20million for the Belgium international. Interested clubs are reluctant to go that high, with Wolves reportedly willing to pay £10million for the 26-year-old. 
On one hand, clubs know he's not part of the first-team picture at Anfield having made just two Premier League starts last season and seven when the Reds won the title. His last league goal for the Reds was on the final day of the 2019/20 campaign in the 3-1 win over Newcastle United. 

You have to go back to December 2019 for his next goal when he netted twice in the derby win. 
From a buying club's perspective, Origi hasn't pulled up trees for the best part of two seasons and the last time he was a regular starter was 2017/18 while on loan with Wolfsburg. He's never hit double digits in a league campaign either. For £20million, you're probably expecting something a little better. 
The demand isn't there, so why pay a premium for what is essentially an unknown quantity? He is just that for any interested club. Nobody truly knows whether he can handle 38-games in a season given he's never actually managed it. There's even doubt over what his best role is and he should be coming into his prime years. 
The reluctance to part with such a fee is understandable. 
But so is the club's stance. 
Strip it all back and Liverpool possess a player who has 19 goals and nine assists in 3,379 minutes. He's also been involved in four goals in the Champions League in just 615 minutes as well as three goals and two assists in a little over 1,000 minutes in the Europa League. 
Combine all of that and Origi has managed 38 goal involvements in 5,035 minutes. On average, he's managed a goal or an assist every 132 minutes for the Reds in those competitions. 
Now, the big caveat, of course, is that these 5,000 minutes have come across six seasons. It is a large enough sample size, but given he's only averaging around 800 minutes per campaign, it is difficult to read into these findings with any real confidence. 
However, it is unlikely that will come into the club's thinking when they're coming up with an acceptable price tag for their versatile forward. When you look at the numbers and ignore all of the context, £20million for a player chipping in with a goal or an assist every other game isn't exactly extortionate, is it? Especially when you consider he's still only 26 and has all of this experience in multiple competitions and a number of countries. 
Liverpool are right to want a decent fee for Origi. Interested clubs are well within their rights to want to pay closer to £10million for him. It's a strange situation with no real obvious outcome.