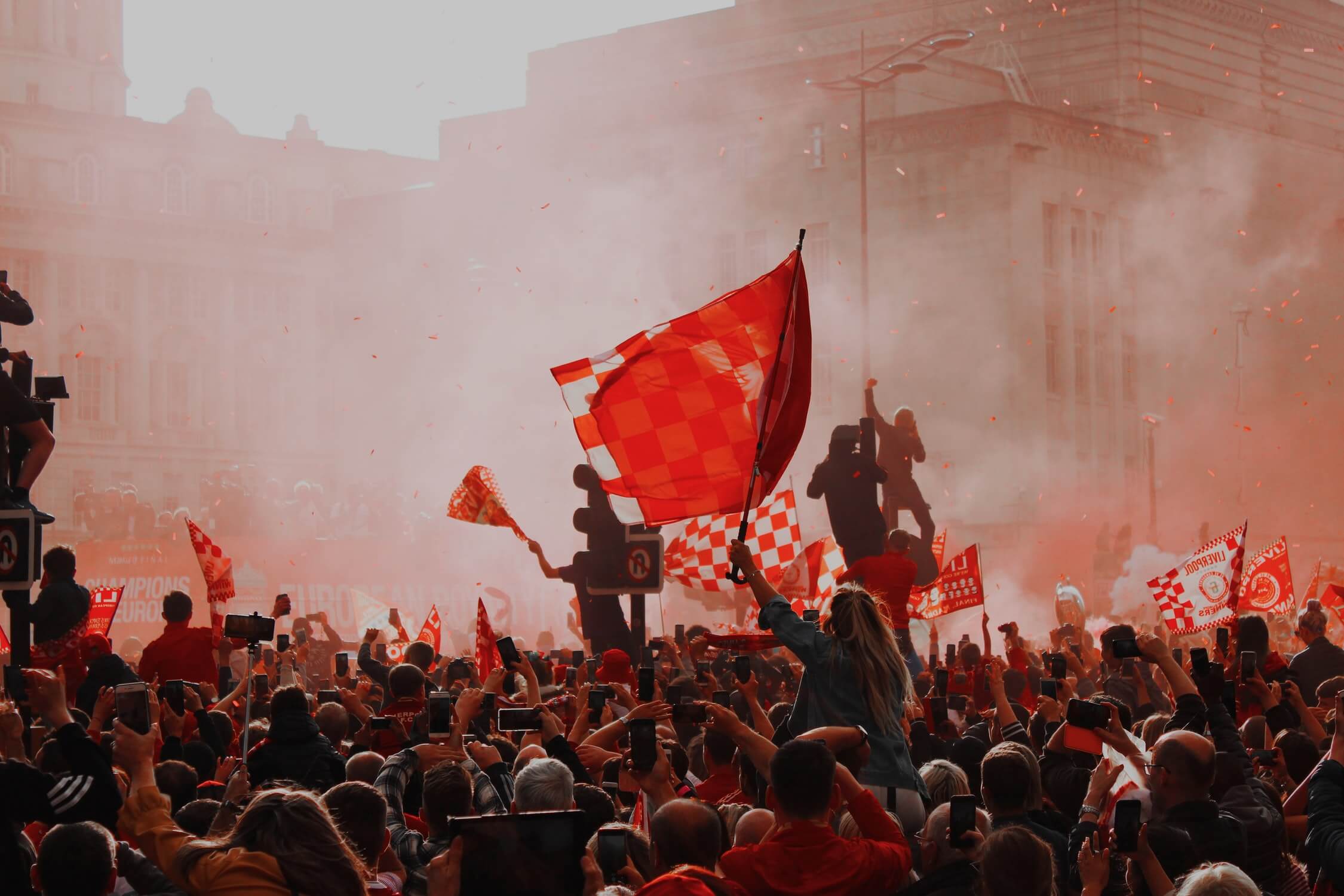 Will Liverpool sign Adama Traore this summer?

Liverpool's summer transfer period has seen no shortage of wild speculation so far. But amid all of the rumours that anyone from Kylian Mbappe to even Paul Pogba might be coming to Anfield, the latest gossip is that Liverpool might buy Adama Traore.
The Wolves star is well known for his incredible pace, immense speed and imposing physique. Liverpool have previously shown plenty of interest in Traore, and Reds boss Jurgen Klopp has even gone as far as to say that the 25-year is 'unplayable'. But is Traore realistically expected to come to Liverpool, and if so, where would he fit in?
A positive attacking threat
While Liverpool had plenty of injuries that ruined their 2020/21 campaign, there is no getting away from the fact that the forward-three had a difficult time. A particularly barren period in front of the goal in winter led many to believe that the previously formidable trio of Mo Salah, Sadio Mane and Roberto Firmino was no longer all that it was.
For a while there was hope that former Wolves star Diogo Jota would bring what was required to the Liverpool attack. While Jota showed no shortage of goalscoring form, the lack of creativity elsewhere was something that will have caused Klopp a real headache. Ordinarily, the Liverpool boss might have hoped to have Xherdan Shaqiri step up to fill the void, but the Swiss international battled with injury throughout the campaign.
As such, it's almost inevitable that Liverpool do something to add some spark to their 2021/22 season. The Reds still look a long way from being back to their best, and it's no surprise to find that many bookies still have Man City down as being the clear favourites to win the next Premier League title. This positive Draftstars review shows how even an Australian betting site has football odds that suggest plenty of work needs to be done at Anfield this summer.
If Traore were to come to Liverpool, he would certainly add an explosive element that's been missing for some time. While there is no doubting Firmino's skill, his inconsistency has let him down recently. Plus there's a gaping lack of creativity or dynamism elsewhere in the pitch with the likes of Jordan Henderson proving reliable yet hardly capable of changing the entire game.
Critics would suggest that Traore is too unpredictable a player to fit in the Liverpool line-up. While his runs are often dazzling, his end product has often been wanting. But if Liverpool truly want to add something different for the new season, it's hard to look beyond Traore.
Plenty of competition for the Wolves star
Such is Traore's natural talent that there are plenty more Premier League clubs who are sniffing around at Molineux. Alongside Liverpool, there are ongoing rumours that former Wolves boss Nuno Espirito Santo might bring the 25-year old with him to Tottenham. Plus no transfer gossip is complete without Chelsea and it's little surprise to find the London club also linked to a Traore move.
Liverpool had previously expressed interest in the Spanish star but walked away when Wolves said that they wouldn't sell Traore for anything less than £60. However, with ongoing rumours that the West Midlands club might be open to offers for under £30 million, it's increased speculation that Liverpool might take advantage of the cut-price deal.
The decrease in Traore's transfer price probably comes down to the fact that the player had a relatively flat 2020/21 campaign. With just two goals and three assists in 37 Premier League starts, it was a sudden drop in form from such a promising player. Much of this could be down to the fact that Wolves' star player Raul Jimenez was absent for much of the season as a result of a horrific head injury. But if Traore is looking for a fresh start, then he won't get a better opportunity than playing under Jurgen Klopp at Liverpool.