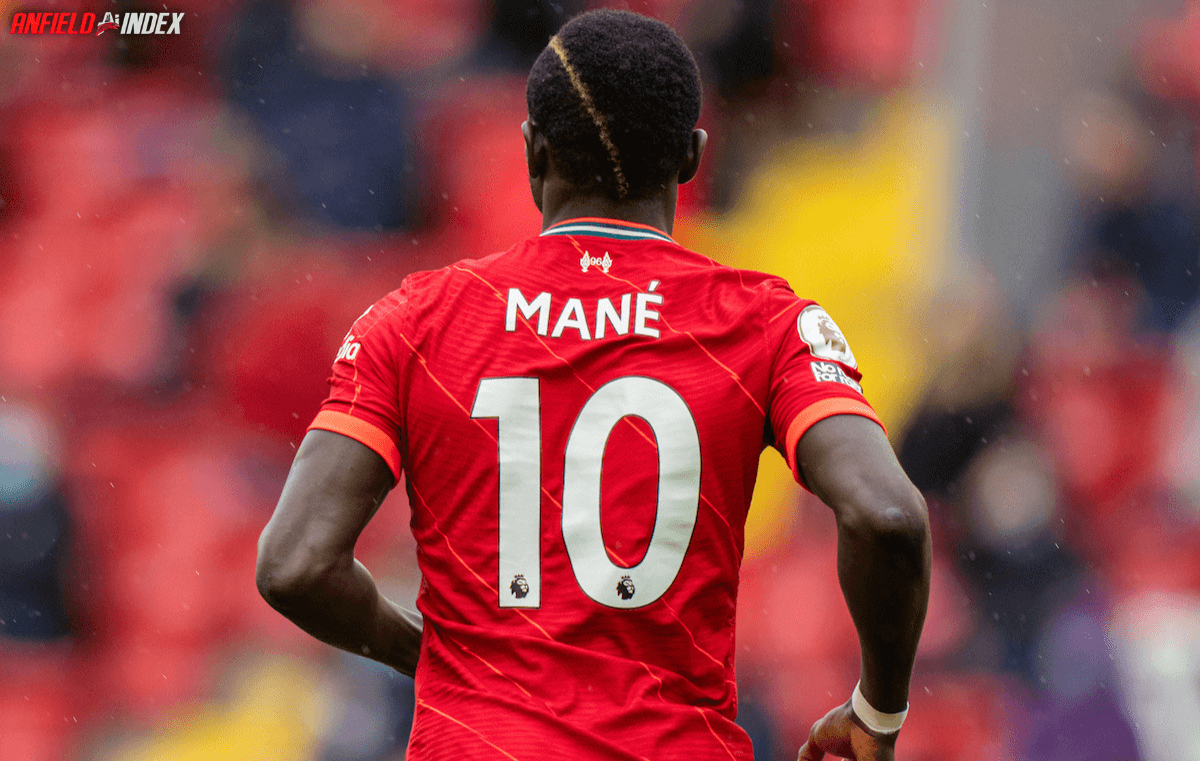 Exploring the New Age of Advanced Statistics that put Mané as Liverpool's Top Player in 2020/21
Football may be the world's most popular sport, but it took a very long time for truly advanced statistics of the game to come into power. So many other sports rely on statistics drawn from just about every possible event or situation in a game, and yet, football, with its billions of followers, often falls back on rudimentary statistics.
Games won, drawn, and lost, goal difference, goals scored, assists, minutes played, and bookings have long been the extent of the information made available for the statistical analysis of the sport. Sports channels often deliver a few more in-depth statistics, but these rarely look too far beyond aspects like pass completion, possession, or shots of goal.
Still, for the stats-hungry football fan who wants to dig deeper into the performances of players, teams, and other aspects of the sport, a handful of online platforms have popped up to deliver advanced statistics.
Meeting the demand for stats-heavily analysis
In the US, a nation that's notoriously into sports but not football, sports, and deep-dive statistics have gone hand-in-hand for years. The most famous example of this is seen in baseball, with the dependency on statistics made famous in the movie Moneyball. In baseball, this empirical analysis of in-game activity is known as Sabermetrics, after the Society of American Baseball Research, which has been around since 1971.
All other US sports lean heavily into relaying statistics for just about any in-game activity that influences a player's performance or the outcome of the game. Whether it's basketball, American football, or ice hockey, you can quickly and easily find in-depth stats. In the NHL, even the ice hockey goaltenders are heavily analysed through key stats, including their save percentages, average goals against per game, average shots against per game, and even save percentages in relation to the number of rest days between games.
In football, the readily available statistics do allow fans to extrapolate deeper analytics, such as total goal contributions, goals per game, and average minutes per game. Now, however, there are platforms that track the finer in-game activities. WhoScored offers many team and player statistics that look far deeper into the sport.
The team sections across the biggest leagues in Europe offer team ratings, possession percentage, pass percentage, aerials won, interceptions per game, offsides per game, dribbles per game, and even the number of times fouled per game, with these being viewable as an overall, home, or away statistic. As for the players themselves, aerials, man of the match performances, clearances, interceptions, blocks, times fouled, bad control, dispossessions, crosses, long balls, through balls, and much more is recorded.
For goalkeeping statistics, the comparison matrix offered by Squawka currently reigns supreme. You often have to draw your own statistics from other stats when it comes to tracking goalie performances, but Squawka goes much deeper. The matrix contains stat lines for saves inside the box, outside of the box, penalty statistics, as well as shots on target faced from inside and outside of the box.
Deep statistical analysis is gradually catching on across the world of football, with it even spreading to the betting site reviewers. Odds themselves are derived from statistics to offer a look at likelihood, but what the portal site for these platforms does is analyse the odds offered to find out the site that offers the best value odds. This is shown as a percentage across many facets of betting. For example, the site with the best value odds has the best for in-play and pre-match football markets around 98 percent of the time.
How did the Liverpool stars rank in football's advanced metrics?
He may have endured quite a long run of poor form, but Sadio Mané's efforts were enough to rank him as Liverpool's top performer, statistically, in the 2020/21 Premier League season. Even though Mohamed Salah scored twice as many goals, the Senegalese winger beat his teammate in the categories of key passes per game (1.7 to 1.5), dribbles (2.3 to 1.0), times fouled (2.2 to 0.6), tackles (1.4 to 0.5), and man of the match performances (7 to 3).
Among Premier League players, Mané's rating landed him as the seventh-best player according to the advanced statistics. Only Tomáš Souček, Bruno Fernandes, Jack Grealish, Kevin De Bruyne, and Harry Kane ranked above the star Liverpool forward, with Mason Mount earning the same 7.33 rating as the Red. That being said, both De Bruyne and Grealish played around ten games fewer than Mané, so they may have seen their ratings brought down a bit with more time on the field.
While the range of statistics isn't quite on the same level as the advanced Sabermetrics of baseball or the advanced Corsi of ice hockey, there's certainly a lot more football data now than there was even a decade ago. So, football fans can be more informed and get a much better, data-driven look at player and team performances.