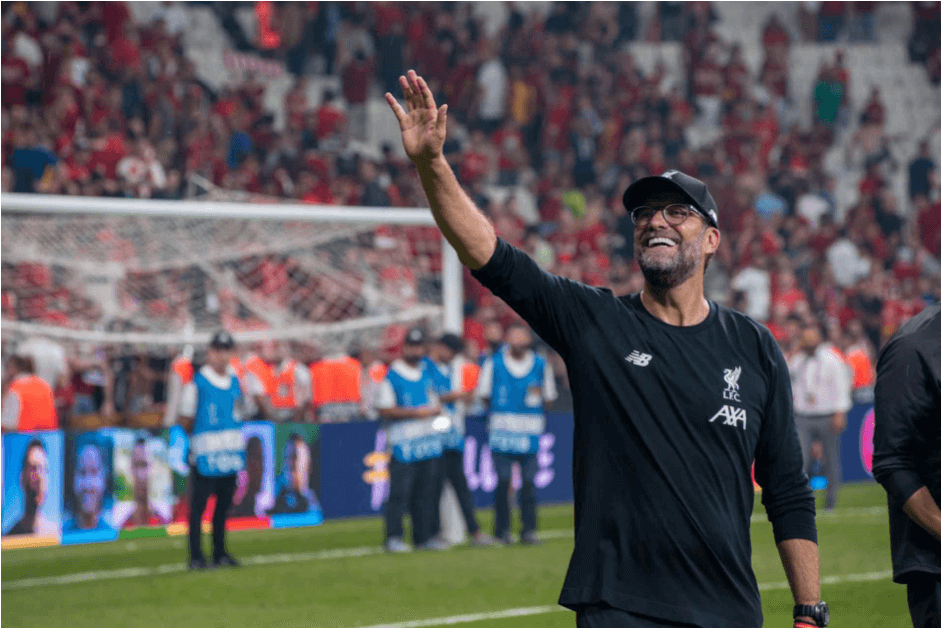 A winning start in the Premier League is crucial for Liverpool: can they do it?
It's been a month since Gianluigi Donnarumma dived to save Bukayo Saka's penalty, denying England the chance to win the Euros. In truth, the whole of the 2020 Euro Championships seems a lifetime ago now, and even the celebrations in Rome have finally died down. Indeed, an expectant hush has fallen over the football world as the first fixture of the 2021/2022 season draws ever nearer.
The broken dreams of the summer have been replaced by a yearning to go again this season, but this time, bigger and better. If you take a look around, you'll see it's the same all over the continent. Indeed, the likes of Fulham will be hoping to return to the Premier League after an awful relegation last season, and their Championship betting odds suggest that they might at just 6/4. Up north, Celtic will do everything they can to stop Steven Gerrard's Rangers, and in southern Europe, Barcelona will be desperate to show they can cope without Lionel Messi, whilst Juventus will want revenge in the Serie A.
But, where it really matters is at home on the Anfield grounds. Can Jurgen Klopp's men take the Premier League title off Manchester City's hands?
Liverpool fans singing 'You'll Never Walk Alone' at Anfield for the first time in 18 months. Goosebumps.

(via @LFC)pic.twitter.com/ymeoGLauwI

— ESPN FC (@ESPNFC) August 8, 2021
They can, but a fast start is integral. Fortunately for the Reds, the fixture list has been kind to them and there's a good chance they can rack up the points before the start of October. Indeed, a trip to Carrow Road is Liverpool's first assignment of the season and it was only two years ago that Klopp's men began their campaign against the same opponents, albeit at Anfield in 2019. On that occasion, the Reds won 4-1 and laid down a marker to the rest of the league.
Liverpool will then host Burnley in front of what should be an emotional Anfield, given that it will be at full capacity for a Premier League game for the first time in 16 months. Whichever way you look at it, you can't picture a scenario where Burnley are able to beat Liverpool again at Anfield as they did in January, and in reality, the Reds should run riot and entertain their football starved fans.
It gets a little trickier after that as the Champions League holders arrive at Anfield a week after, in what will surely be the biggest test of Liverpool's first six games. Encouragingly, you shouldn't be able to hear yourself think inside Anfield by the time kick-off comes and Thomas Tuchel's Chelsea won't have heard anything like it for a long, long time. Another positive is that Liverpool have won 13 of their last 33 meetings with the Blues, whilst Chelsea have only won ten, which makes you think that at the very worst, the Reds shouldn't lose.
⏪ Liverpool 🆚 Chelsea in 2019…#SuperCup pic.twitter.com/SK8ZCovcU8

— UEFA Champions League (@ChampionsLeague) August 10, 2021
Rounding off September is a trip to Elland Road where the feeling is Leeds' squad may be a bit stale. That's followed by the visit of Patrick Vieira's Crystal Palace who will still be finding their feet, and then a jaunt down to the capital to take on newly-promoted Brentford, whose philosophy of throwing caution to the wind should see Liverpool pick them off at will.
A return of 16 points from the first six games isn't wishful thinking but rather an expectation, with only Chelsea strong enough to hold the Reds to a stalemate and therefore denying Klopp a 100% start to the campaign. Should the Reds begin October with 16 points, then they will be keeping pace with Man City and putting the foundations in place for a title charge.