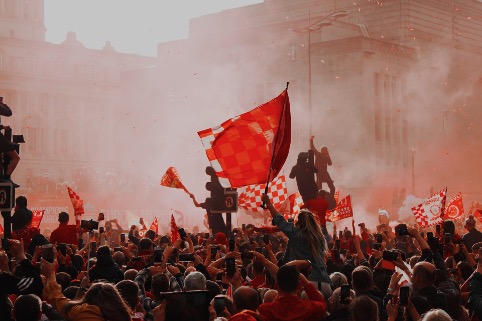 The Most Expensive Players Linked to Liverpool This Year
This summer transfer season was filled with speculation, rumours, and surprises. The first two were the usual that we've seen every year, not based on soccer analysis but on hearsay and obscure reports. As for the surprises, we've seen quite a few – including the fact that Liverpool has only signed two players this year, and one of them from the club's own U-23 side (Harvey Elliott). This lack of activity seems to hint at the Reds holding out for a big signing this summer. But who might that be? The club has been linked to many players in 2021 already – here are the ones who are the most expensive at the time.
Lionel Messi
Messi's contract with Barcelona silently expired at the end of June, triggering a salvo of speculation on where the player might continue. The most likely destination for the Argentine football star was back to Barcelona (this rumour was refuted recently). Liverpool, PSG, and other teams – including his boyhood team Newell's Old Boys – were also considered possible. Ultimately, the player decided to continue with Paris Saint Germain, cutting all further speculation completely.
Kylian Mbappé
Mbappé was in the centre of the media's attention this summer because of two things: he missed his penalty at the EUROs, causing the French national team to crash out of the tournament at the hands of Switzerland, and having his contract with Paris Saint Germain expire in a year without any word on an extension (so far).
The rumours about the Reds' intentions to sign Mbappé have started circulating immediately after the news about his situation broke. The discussions about him moving to Anfield are ongoing, even though it seems that he is on the verge of signing an extension with PSG – and some voices say that Messi's move to Paris may even help Liverpool inch closer to its long-time target.
Antoine Griezmann
Finally, here's another Barca big gun heavily linked to coming to Anfield this year: Antoine Griezmann. The 30-year-old Frenchman is reportedly headed out of Camp Nou amid Barcelona's precarious financial situation. The club had to slash a big chunk of its players' salary budget as per La Liga regulations – this is the reason why Messi's contract with the Catalan team was ultimately not renewed.
At one point, in July, it was reported that Griezmann has become available for transfer and that his agent has even made Liverpool aware of his situation. At the time, a possible amount was also made public: Barca would've reportedly let Griezmann go for a fee of around £43 million, far below the £107 million the Catalan team paid to have him.
These rumours seem to be refuted by the latest transfer speculation in the media about Griezmann being headed for Manchester United.
Will Liverpool sign a high-profile player this year?