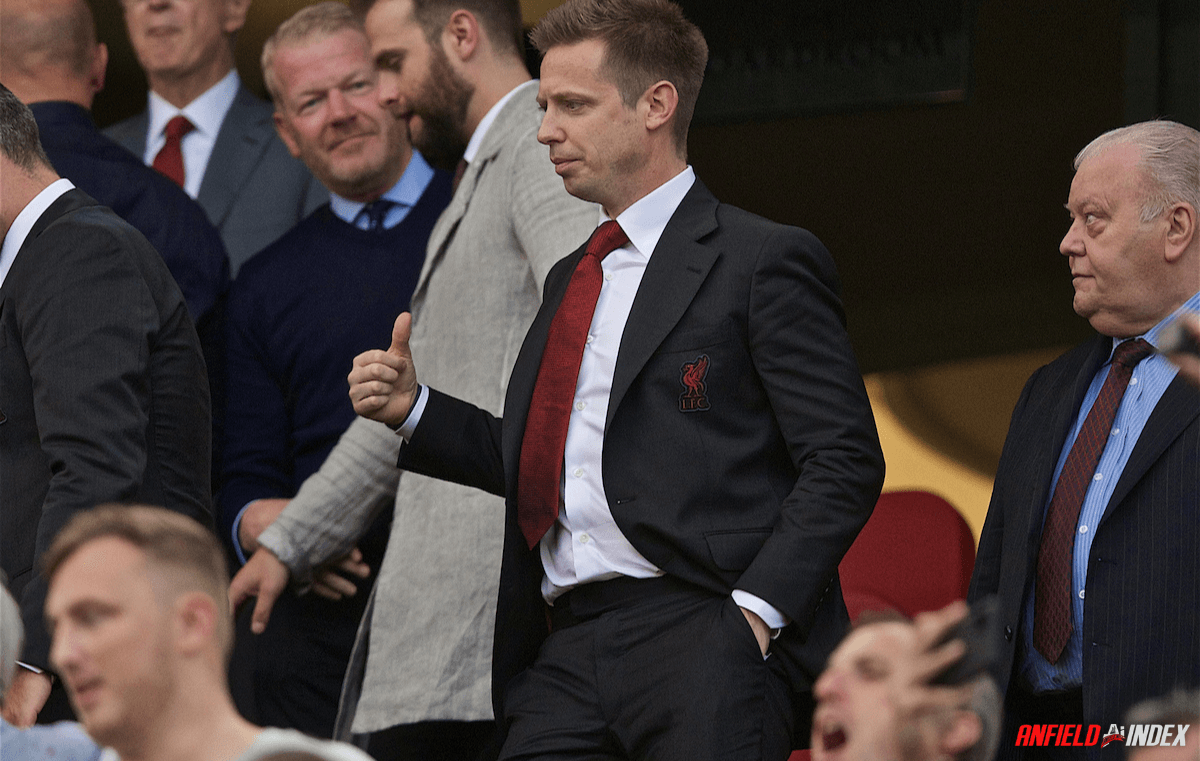 When Is The Right Time To Sign a Forward
Diogo Jota, Mohamed Salah, Sadie Mane, Pierre-Emerick Aubameyang, Marco Reus.
Above are just some of the former undervalued assets, or former prospects that were able to reach the pinnacle of football. All have three things in common, Jürgen Klopp being a link to all.
1 – Before their move to a Jürgen Klopp's side, each was nothing more than good players, run of the mill talents that would attract a limited level of club.

2 – All have seen their worth rise (often dramatically), since becoming Jurgen Klopp players.
3 – All became either elite or world class players under world Klopp.
Jürgen Klopp and Michael Edwards would have signed Federico Chiesa, Raphinha, Jarrod Bowen & Donyell Malen to add to their forward options, if the fan base had their say. Regardless of wants, needs, or desires, Michael Edwards sits above any Sporting Director in English football, and he must be trusted. With players still to move on, there is clearly a desire to open up spaces (for incoming players), rather than overcrowd the team bus. Jürgen Klopp is who he is, and his personality is key to success. Whether or not Divock Origi, Xherdan Shaqiri or Nat Phillips are key members of the squad is irrelevant, they will remain members of Klopp's stable of players until they are not.
Transfer dealings, whether coming or going can be a devastating bolt from the blue, or a euphoria driven ride to destiny. With so many well made football documentaries arriving in recent years, we the supporters can hopefully see that these footballers are still young boys, and riches aside, should be treated with respect. The unknown and uncertain periods where a player is overlooked, seems to be something the reds boss does not take lightly. He shares a bond with these young men, and does not take their careers lightly.
The quota issue that has seen certain players with certain passports move for staggering fees, means that some additions and decisions are made with this in mind. It would be very easy to sign a player or two from a foreign land, and even more so to not add an existing squad member to the limited oversees players list. The idea that current players could be moved on afterwards is all well and good, and many clubs will certainly choose this path. Success requires a ruthless touch at times, and any normal club or manager would be quite right to do so.
As a supporter of Liverpool Football Club, I, as an almost 40 year old man, can testify to certain things. Liverpool FC is no normal club, and Jürgen Klopp is no normal manager. The way in which we revel in our squads' togetherness on tour, or the drunken nights in bars as titles are won, or even the annual table tennis tournament, is down to one thing. The togetherness and bond within this exceptional groups of players, is due to trust. If you trust in Klopp's way and show respect to the club, the fans and the staff, then Klopp will place his trust in you. Mamadou Sakho found out early in the Germans reign that you are either in, or you are out. With the likes of Shaqiri, Origi & Phillips, Klopp earned these players affections by his demeanour and passion. All have spent long periods either on loan or sat waiting their chance in the stands, content to be part of this historic group. None have caused any memorable disharmony, and all have contributed to their best abilities, often when it was desperately needed.
To sign a wide forward in the coming weeks would greatly enhance the reds title credentials. To imagine Jürgen Klopp would leave one of his players unregistered or out in the cold (for a shiny new player), is simply not Klopp's way. The mentality monsters were borne out of the irresistible bond that Klopp and his players share. Propaganda, desire and maybe even salvation can see other managers make signings that later upset the apple cart. With so much coverage, interviews and press conferences for managers to fulfil, it is not uncommon for weaker men to throw their players under the bus, and begin to lose that trust. Jürgen Klopp is the manager we want, he is the coach that the players adore and he is the man that these young men will run through walls for. Players will be incoming, and given Klopp's track record with incoming forwards (at the start of this piece), they will be the correct signings.
Fans should appreciate the players that have committed their futures to Liverpool this last week, when unrest, animosity and greed spreads throughout the rest of the football world. The group dynamic and current roster of players will always come first, and for that we must be patient and appreciate the methods of Jürgen Norbet Klopp, our Liverpool Manager.