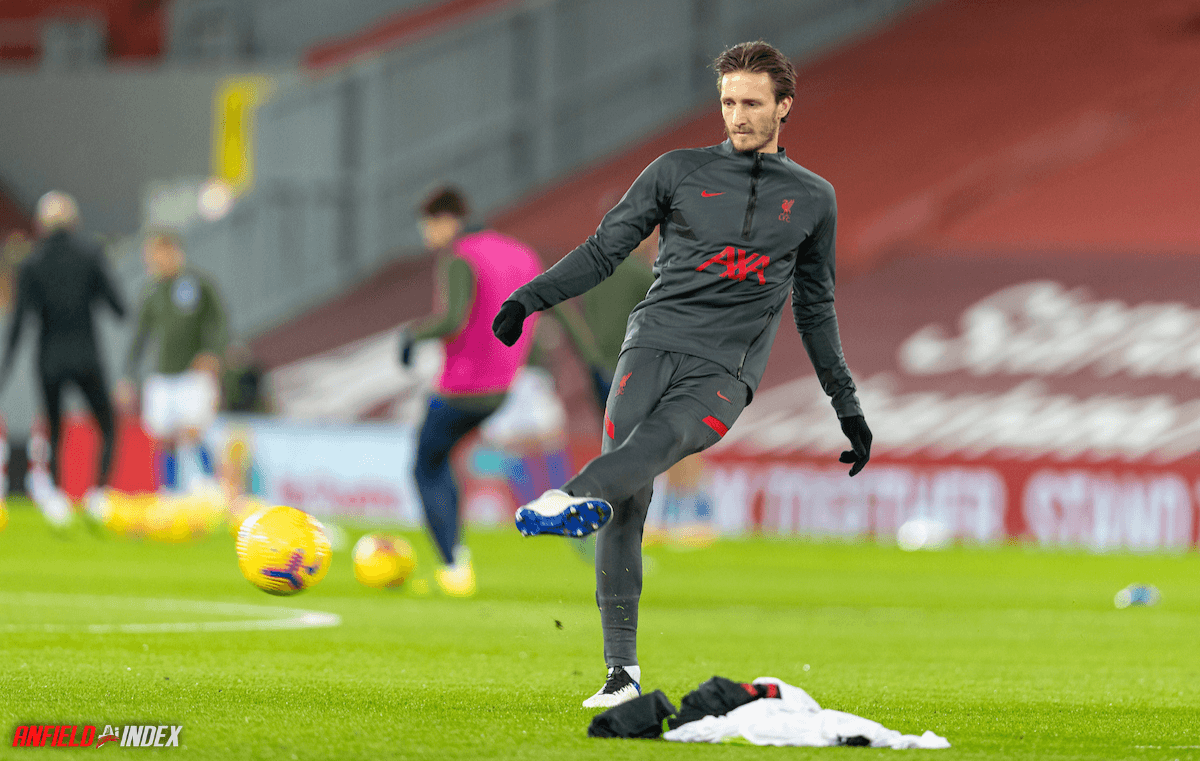 Ben Davies - A loan Is Ideal

For a only a few players, they will (if they're lucky) get that one offer to join a huge club, perhaps throughout their entire career. With Philippe Coutinho, it was Barcelona, for Craig Bellamy it was Liverpool, and even the returning Robbie Fowler was an exciting player for Rafa. Some moves you simply cannot say no to, despite any nonsense of suitability, readiness of player or other, some players just have to say yes to certain clubs come calling.
With Manchester City romping to an unchallenged league success last year, their form elevated exponentially from the winter months, till the season's end. Their swatting away of teams became comical at times, especially once Liverpool capitulated. The loss of Dejan Lovren last summer (from Liverpool) saw no actual replacement come in, with the defensive qualities of Fabinho deemed enough to act as a last ditch safely net. His starting role in holding midfield should never be questioned again, as his added task as fourth choice centre half became a reality. With youngsters Rhys Williams, Billy Koumetio & Nathaniel Phillips within the squad, the COVID-19 induced risk was taken, and money was preserved.
The inevitable story unfolded shortly thereafter, with Virgil Van Dijk sustaining an early season long term injury. His omission from the team for the season was a very bitter pill to swallow, and the rigours placed upon the often fragile pair of Joel Matip & Joe Gomez became too much. Gomez succumbed to a similar season ending injury, shortly after Virgil, when it looked like he may take up the mantle as defensive leader. His own form was on the rise, and he was looking every bit the part in Virgil's absence. Fabinho filled in to a very high level, though eventually his absence from the middle created too much space and opportunity for opposing teams. Eventually, m the overplayed, out of position Brazilian fell down the injury slide with Joel Matip, and the team simply fell apart.
January rolled into view with huge expectations of a central defensive signing, or two. The days and weeks rumbled by, with names mentioned and dismissed daily. The eventual plan became clear, with Michael Edwards clearly given little to no funds to secure reinforcements. Takumi Minamino was sent to Southampton on loan, with the incoming loan fee used to cover potential incoming signings. Ozan Kabak was signed on a six month deal from the desperate Shalke, and Ben Davies signed on a permanent deal from Preston North End. It is this second deal that was seen a major surprise, and one that became short lived.
As a now twenty six year old, Davies entered and departed his first pre season as a Liverpool player, having never played a competitive minute for Jurgen Klopp. His ability on the ball and comments regarding his defensive ability were sound enough, however clarity pointed to the obvious fact, he was signed as ultra cover that could be profited from at a later date. That later date will come next summer, with a small loan fee seeing him sign for this season with Sheffield United. His prior fan base (that of Preston North End) had nothing but praise for their departing centre half, however the fantasy road to the top never materialised.
When Sheffield United strode into last season, there must have been a clear intention to finish top half within the Premier League once more. The squad was above average, with a couple of very good players, but it was Chris Wilder's structure and coaching which was invaluable to their first season back in the top league. Much like Liverpool last term, Sheffield United experienced a horror spell of results, the only difference being, their own nightmare lasted the entirety of the season. Relegation became obvious very early on, with defeat following defeat seeing them propping up the league. Chris Wilder eventually departed, and a slow build for the Championship was began.
During COVID-19, we have seen mega rich clubs take advantage of the market, in that free runs at players were becoming common. The financial impact has also seen clubs like Sheffield United able to hold onto assets, that in normal times, would have been snapped up by bigger clubs. Rhian Brewster had a more than difficult first season at Brammall Lane, however his goal getting pedigree in the Championship is proven. Sander Berge could grace most teams in the top tier, and they will be hoping no one comes in to tempt the player to leave. The rest of the side is solid, if unspectacular, and should have the Blades primed to launch an immediate return to the Premier League. This is where a loan deal for Ben Davies makes all the sense, for everyone involved.
When signing Davies, it was a signing of both desperation & forward thinking. The fee (rumoured between £1.5-2 million) was easy to cover, and the greater rewards perhaps easier to predict. Ben Davies has made a grand total of two appearances through pre season, and will likely never play a competitive game as a red. This harsh truth is almost besides the point, with both clubs probably prospering over the coming twelve months. Ben Davies himself would have spent a solid few months and entire pre season training under Klopp and his team. This level of coaching can only aid Ben Davies late development as a player, and training beside and against a brilliant squad would have been of huge benefit also. There have been no rumblings of discontent from Davies, and his time would surely have been outlined to him upon his signing. Davies was always the opportunity signing to add short term depth, and the mere mention of his name alongside that of Liverpool. will see the next move an upgrade on that of Preston North End.
As the story goes, Davies had agreed some form of verbal contract to sign for Scottish giants, Celtic last winter. If legend is to be believed, a swift motorway U-turn would have been made (by Davies) late in January, to divert to Liverpool, from Scotland. Dramatics aside, Celtic would have been a logical move that certainly would have made sense. The only snag would have been turning down Liverpool, something as mentioned, is just too much to do for some players to do.
Michael Edwards will certainly favour a loan move, with Davies current valuation lucky to hit £5 million. His stock is relatively low, and the player needs to regain both match fitness and form. The choice of Sheffield United would have been presented to Davies, also as one of the favourites for promotion. Within this fact is the value of this loan, instead of a permanent deal. For Davies, with a good season under his belt, playing for a good Championship side, could see his value double over the next twelve months. His wages will be picked up by the blades through the season, and any loan fee may well wipe out Liverpool's initial outlay. The deal makes sound business and even professional sense for all parties. Edwards strikes as the kind of Sporting Director that plays the long game, and with a good loan year, the incoming funds could well be significantly higher than any fee now, especially within a pandemic effected window. The price on an English left footed defender must be considered also, with so few to choose from. The cost of a homegrown talent now comes with a premium, and this will not have been lost on Edwards. To create interest in his player would again suit Liverpool and Davies (if not Sheffield United), but this is where the parent club hold the cards on any loan deal.
With just under two weeks of the window remaining, Ben Davies can now get back to playing competitive football in a league he knows well. If and when he returns to Liverpool as either a squad member or opposition, he will be sure to be greeted fondly by the Liverpool faithful. Ben Davies became part of the Liverpool family upon his signing, and did nothing to tarnish his short time there. The man that never played a game as a red, departs as somewhat of a myth, and now begins his next journey as a Blade. Hopefully he goes on to have a substantial career, but he'll never forget that time he spent under the leadership of a certain German, Jurgen Klopp.