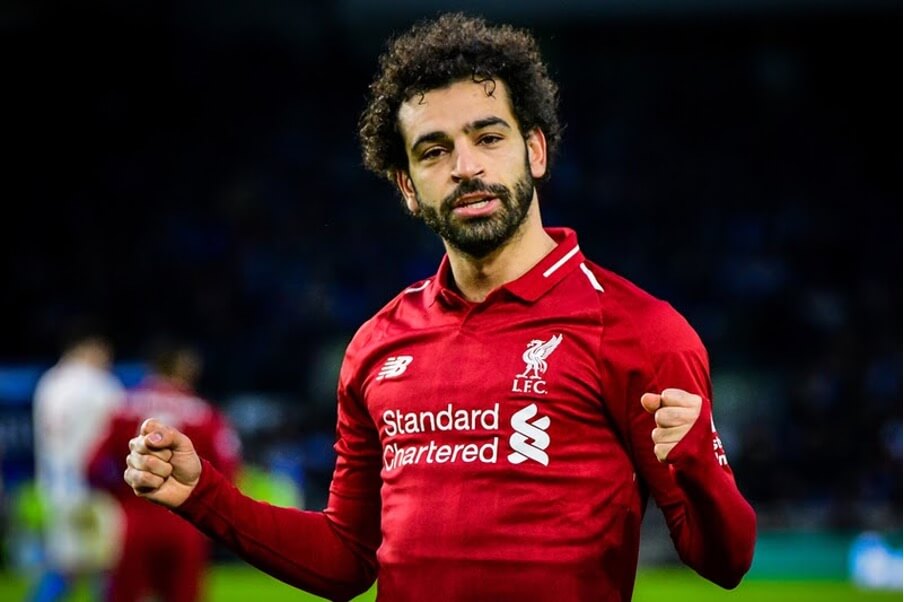 Mo Salah - The World's Greatest in Waiting
At 29 years of age, Mohamed Salah stands as one of the five or six best forwards in world football. His goal return since becoming a red is simply phenomenal. 126 goals in 204 games is world class, and with much still to come, we could be about to see him evolve into the worlds best player.
Certain generations have certain superstar footballers that dominate the stage, and these are usually attacking players. Rightly or wrongly, these types of player help to take the popularity and appeal of the sport to god like levels. There is often either a scramble, argument or outright disagreement as to who the worlds premier player is, and who are next in line.
As Cristiano Ronaldo and Lionel Messi approach the end of their brilliant careers, there will already be a divide on preference as to who was better (hint – it was Messi). The more interesting debate is who is ready to take the mantle of the worlds greatest attacking player, which brings out a few more names from across Europe's top leagues. Kylian Mbappe, Erling Haaland, João Félix, Jadon Sancho, Ben Foden and perhaps even Federico Chiesa are the young pretenders that can dominate for the next decade of elite attackers. All are viable candidates, sensational players and will hopefully fulfil their own potential.

There is of course those that have worked tirelessly and built brilliant careers, that are entering or within the peak of their own performance trajectory. Harry Kane, Romelu Lukaku, Serge Gnabry, Bruno Fernandes and Kevin De Bruyne are all players that are world class attack minded players, though perhaps have already hit their peak, with little room for improvement or sustainability. Robert Lewandowski and Luis Suarez deserve mention and high praise as world class forwards, and should have perhaps received more recognition alongside Messi and Ronaldo. Their prolific nature is ridiculous, and if I were to asked in which order I would take either Messi, Ronaldo, Suarez or Lewandowski in their primes, it would be no easy feat.
Then there is the Egyptian King, Mohamed Salah. A player of such remarkable quality, that his place in the game can sometimes be watered down and taken for granted, strangely. His before-mentioned goal record is brilliant (especially within such a fierce and physical league), but his game is as much about overall goal involvement, instead of pure goal getting. Mo Salah is a shot monster, that will of course strike on goal when given the opportunity, but that is far from the width of his attacking game. His ability and skill set see him constantly involve those around him, and where the above players (prime players) perhaps rely too heavily on physical attributes or are susceptible to injury, Salah is not. Many strikers (such as Michael Owen for instance), will wane when physicality becomes a problem. Owen's  game could have mirrored that of Kylian Mbappe, but a reliance on burst and pace was clear and a much needed asset. The various injuries derailed Michael Owen, and with this next crop of players it will be interesting to see who excels and prolongs their own brilliance.
In Mo's opening campaign as a red, the ridiculously high goal tally was as much down to Salah's ability as the oppositions willingness to afford him acres of space in behind. This was prior to the now common low block, and when teams thought they could hurt Liverpool, a reds world before Virgil. Once it became clear Liverpool (when fielding senior defenders at least) would not be easily scored upon, teams retreated into deep lying blocks across the league, and Mo Salah saw that space and opportunity lessen. His performance as such did not lesson, but the volume of chances became less and certainly more difficult.
Mohamed Salah has had to continually adjust to low blocks, wider starting positions, multiple defenders marking him and a stuttering supply line from an often workmanlike midfield, which again refers back to what we hope to see from Thiago this term. Salah's genius has consistently allowed him to prosper, with his performance level consistently high. His physical attributes align with his attitude, in that they are always what is needed, and dependant on no single attribute. Mo Salah does not solely rely on his burst or pace (as many assume), and can take games away from teams in the tightest of spaces. His in game intelligence is phenomenal, and his injury record on point. Mo is much like Cristiano Ronaldo, in that his physical conditioning is always at a high level, and is therefore rarely injured.
With teams strategies likely to adjust over the coming years (and players becoming more and more protected), Salah's varied ability and physical conditioning could see his own performance peak sustain for years to come. With adjustments and tinkering in the Liverpool system inevitably on the horizon, Mo could well find himself moved into an even more creative role. When players like Salah are unearthed, sometimes you simply have to adjust the team to that suit that man, it's that simple. When Liverpool started to encounter low blocks week on week, Klopp chose to bring in the deep lying productivity of Thiago Alcantara, and I believe the system will finally be able to adjust this season to suit Thiago's magnificent game, as it should.
No one man is bigger than Liverpool FC, but it is certain men like Virgil Van Dijk, Alisson Becker, Trent Alexander Arnold, Fabinho, Thiago, Sadio Mane and Mohamed Salah that make this team truly elite. They should be respected, cherished and most importantly, retained. We have seen vital contracts rolled out recently, and if Salah's new deal were to be confirmed, it would then be the managements task to adjust the side to extract the best of Mo's game. When Virgil starts a gradual decline in a few years, the shape and line of defence will adjust to suit him, as that is simply what must happen to keep these world class players playing.
I believe we are about to see the absolute best of Mohamed Salah, and everyone around him should grab his coat tails and hang on. There is a spot at the head of the table in world football, and with Mohamed Salah being about as driven as they come, he will have his eyes firmly set on that spot and therefore the Ballon d'Or. His success will most certainly see Liverpool succeed in their attempts to retain their grip on both domestic and European football, and create a period of football brilliance.
Jurgen Klopp and Michael Edwards have to ensure Mohamed Salah commits his long term future to the club (whatever the terms), and allow this attacking leader to propel both himself and the reds to the top of world football.