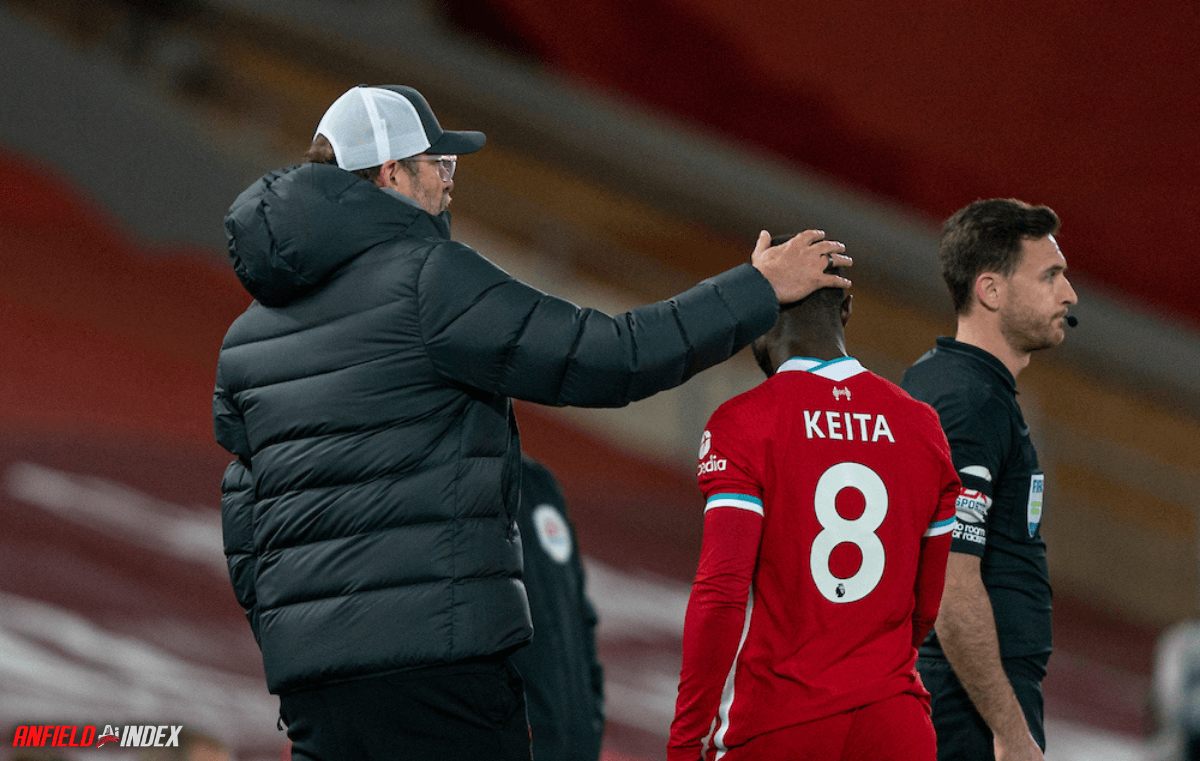 Can Keita Finally Be That Creative Genius We Thought He'd Be All Along?
Expectations were high when Naby Keita turned up at Anfield. But can he be the kind of system player Jurgen Klopp expects him to be? The year-long gap between Keita becoming the Reds' most expensive signing ever and becoming a part of the team created a lot of anticipation.
Fans may be finally ready to bet on the player, as well as Liverpool having a successful season overall. After all, it was only last year when they last lifted the Premiership trophy. Of course, fans can always choose to win some fast cash online and get some free bonuses to boot, with the full article here explaining more. But Kop fans love to bet on Liverpool. And they're hoping and praying that Keita gives them more of a reason to do so.
The player from Guinea turned up in 2018, having built up a profile as one of the best players in the Bundesliga, after putting on some impressive displays for RB Leipzig that included 15 assists and 17 goals. Kopp legend Steven Gerrard literally handed the player his old No. 8 shirt, and it was immediately hoped he could be the driving force in the middle of the park that Liverpool have been missing.
It hasn't turned out that way, however, as the 26-year-old has made less than 80 appearances in three years, with inconsistent form and injury concern plaguing his Liverpool career to date. This season, however, has seen fans hope that the player can finally play to his potential, especially if there are no new midfielders added to the squad after the departure of Gini Wijnaldum.
Keita Plays the Wijnaldum Role
Keita has been lined up as a replacement for Wijnaldum some time now. And as Thiago and Jordan Henderson aren't scheduled to return for some weeks yet, Keita was given the chance to shine on the opening weekend of the season. After a lack of injury concerns and an impressive pre-season, Keita impressed as the Reds' best midfielder/
James Milner put on an effective display in the holding role, while Alex Oxlade-Chamberlain was less than stellar. Fortunately for Keita fans, their man impressed in the centre of the midfield, as Liverpool won 3-0.
Good Player, Brilliant Performance
Keita completed an impressive 95 per cent of his passes, and created a huge opportunity with a great pass to rent Alexander-Arnold. He also won six tackles from seven attempts. The performance was nothing short of brilliant. Unfortunately, the idea that the player himself could be described the same way is false.
When he first came to the cub, fans of Keita work on both YouTube and at the Bundesliga were in awe of his creative magic. Those who knew only little of the player drank up all the hype, along with all the magic he displayed on the pitch.
Misleading Highlight Reels
However, they only heard about Keita's highlight reels, as opposed to having a more general understanding of what the player can offer. This perception hasn't worked in the player's favour. The player who's turned up this season, however, is the player the fans wanted. A selfless player who puts in the work under the radar while his teammates get all the glory.
If Keita's compared to a player who dribbles around and steps over the opposition with his every more, he will continue to be a disappointment to those who believe he can do no wrong. Fans need to appreciate his subtle play, whether it's his intelligence, work off the ball, or ball retention.