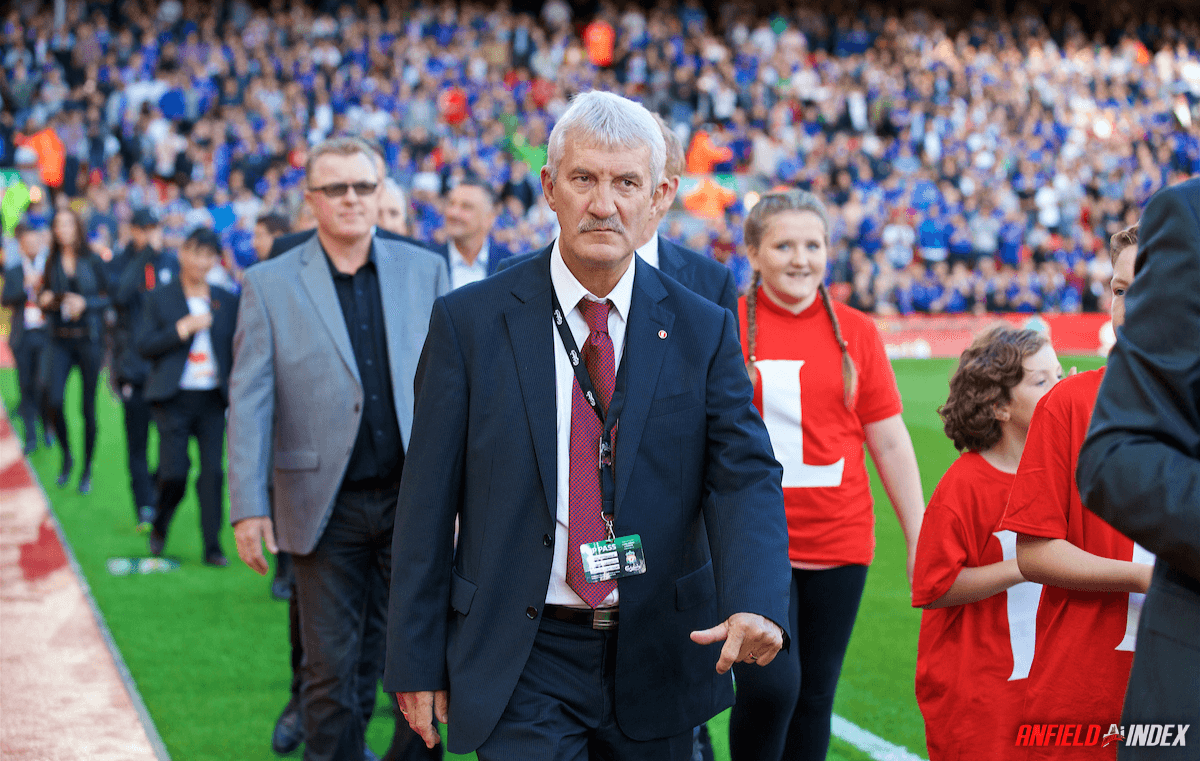 Terry McDermott - You'll Never Walk Alone
Having been born in 1981, I had the privilege of watching legends and players of such quality, and that European and domestic dominance was assured. John Barnes, Ian Rush, Peter Beardsley, Alan Hansen, Ronnie Whelan & Bruce Grobellelar were just some my first generation of Liverpool players, albeit at a very young age. My best and clearest memory of Liverpool FC probably started at the back end of those players, as King Kenny neared the end of his first reign. A period under Graeme Souness followed, before Roy Evans brought forward a period of unique entertainment. I was drawn to the club, and lived the highs and lows that come with any support.
The players come and go, with many faces forever etched into our minds, given their impact. Footballing heroes can rise and fade in the blink of the eye. It's a melancholy feeling at times, with so many memories we yearn to live through once more. I can still remember listening to the radio, hearing that first goal in Robbie Fowler's career, a first leg strike versus Fulham. This was the first of many goals I cheered, and I will often watch past games to relive such moments. The archives of Liverpool's achievements keep on building, yet I stay thankful to the generations before my support, in helping to build that which is so special, Liverpool Football Club.
As saddening news broke surrounding the health of Terry McDermott, I was compelled to say a few words regarding some of the exploits and achievements of this Liverpool legend. In the face of adversity, there will be inevitable sadness and worry, and I wish to enlighten some to the extraordinary talents of a man, so beloved. This is a Liverpool legend that was able to bring utter joy and adulation to his support, and we must never forget the player he was, and the man he still is

Terry McDermott was born in Liverpool in 1951, and eventually signed for the club in 1974. He arrived from Newcastle, before spending the next eight seasons as a Liverpool player. His 329 games as a red saw him part of five title winning seasons, as Liverpool dominated the English First Division. His brilliance in midfield was unquestionable, with both goals and on ball influence aiding his side to an era of vast achievement. As testament to his stature, he was awarded both the players player & football writers player of the year award in 1980, the first to do so. His importance to Bob Paisley's team stand him as one of Liverpool's greatest ever players, and he remains a cherished part of Liverpool's great history.
Having scored 81 goals in his time as a red, he was able to help steer this remarkable side to three European Cups and one UEFA cup. This period will never be matched, and to have amassed so much silverware in such a short period will never be forgotten. As the top scorer during the reds run to the European Cup in 1981, he stands as one of the reds greatest ever midfielders.
As the great Terry McDermott battles dementia, we must continue to support him in retirement, as many once did from the stands. Liverpool Football Club is a symbol in world football, and the success we see today would not be possible without the greatness that came before. To show respect and appreciation for what Terry McDermott has achieved as a footballer and as a man, is now what is important. In times of adversity, we must applaud Terry McDermott and all he has given this club, and pray that he can overcome what is to come. Remind this man of what he means to so many, and let it be known that through this trying time, and as a vital part of Liverpool's history, he'll never walk alone.