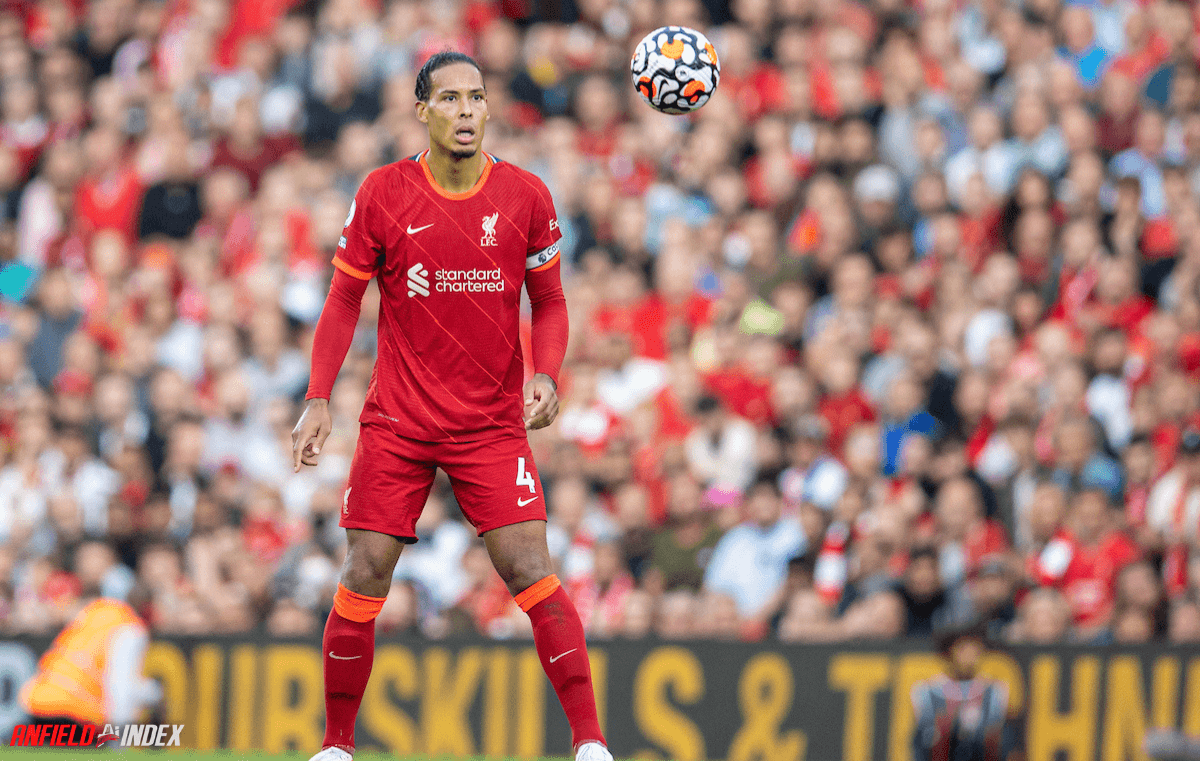 Don't Look Back In Anger
The nervous nature and anticipation of a big major game rarely sees the emotional ride end when the final whistle blows. There's sometimes jubilation, now and then dismay, and here and there it's bitter annoyance. Football can offer the best of times, yet deliver periods of distress that can be absolute weekend destroyers.
As match week three drew to a close, there's a few conclusions that can be garnered from this early period. It's a short duration in the early season calendar that allows the quiet yet interesting transfer window to close out. The ridiculous international period now pops up (again), and this little unappreciated break gives fans and clubs a moment of reflection.
When analysing the biggest clubs in England, the main points are probably as follows; Arsenal are in an absolutely horrendous state of affairs, and need to seriously look at how they operate as a club. Manchester City 'cannot afford' the fee on Harry Kane, and have had to settle on scratching around to find the £100m needed to buy Jack Grealish. Manchester United have brought back Christiano Ronaldo, in a part commercial, part sentimental and part squad motivated move. Chelsea under Tuchel are a dogged, forceful machine that now has a battering ram up top. And finally, Liverpool have the best centre back in world football back, and he just showed the world that he may still be that colossal, we all feared would be a thing of the past.

With FSG, they have a model as a club that maintains prudent running, sustainability & both measured & calculated decisions. The end product has seen unbelievable success in recent years, tremendous regeneration as a huge European club, and often times frustration at an apparent unwillingness to commit to the needs of the squad. This would have not been possible without the efforts Edwards & Klopp, but we are where we are. As the summer transfer window draws to a close, I'm not going to comment (too much) on what the club should be doing, until the window is officially  over. That article will either be a rant or piece of redemption, so that screenplay must remain unwritten until the final scene plays out.
Liverpool need a starting calibre central midfielder to replace the departed starting calibre central midfielder, and also an attacking option that can be an asset. We will have to see how that pans out, unfortunately. What happens next cannot be changed by anyone other that those at the club, so we will wait and see.
To concentrate on the now, and the aftermath of the 1-1 draw at home at Anfield, there are just as many issues as there is answers. If skipper Jordan Henderson is getting moved around the midfield (into left sided roles he simply cannot occupy) for an 18 year old novice, his career as a starter is over. With Naby Keita being protected and rotated due to upcoming National Service (or international football) & Thiago Alcantara still building his fitness after a mild injury scare, Henderson may now fall into the much needed back up and rotation role I wrote about last week, with his performance lacking both on and off the ball. His role as captain probably saw his stay on the pitch extended beyond what was viable, and he will now have to proof his worth in the coming weeks and months. The team will play many low blocks this season, and his lack of creativity and ability is becoming an issue. As I stated before, if he's not good enough to start for England, he certainly isn't good enough to be a regular starter for the reds any longer.
The team needs to evolve, and the characteristics of the previous workmanlike midfield need to be moved on from. When we have zonal control, with elite options moving around him, to see Henderson constantly attempting to dictate play was probably the most frustrating thing to take from Saturday. With the sending off, Thiago or Naby should have been introduced at half time to turn the screw, and Klopp has only himself to blame for this part. By the time changes were made, Chelsea had bedded in completely, Liverpool had lost the initiative, leaving a wall of blues for impact subs to break down. Once 60 minutes became 70, it was clear a winning goal was never coming.
The game was an end to end battle between two sides before the red card, with two string sides vying for control of the match. These two teams will be battling Manchester City for the title till the seasons end, and it could make for a spectacular year of football. With world class coaches tending to their respective sides, it was always going to fall away as a spectacle once Reece James was sent off. The way in which certain players conducted themselves before and after is debatable, and the frustration around being unable to take all three points is understandable. The positives must be looked upon though, as not every week will Liverpool face up to such a well structured & resilient machine. The moment I saw the Thiago Silva stripped for the second half, I was in no doubt that his leadership and defensive nouse would suit their required low block. His ability to play in a fast paced & high line system is now gone, but his defensive levels are still very high in those deep lying situations where instruction and organisation is needed. The match saw many (including myself), intrigued as to how the Lukaku & Virgil battle would unfold. With the big Dutchman returning after a major injury and lay off, there was apprehension, readily crafted excuses and reasons as to why Virgil may come up short against potentially the worlds leading number nine. The stage was set, and the match was underway soon enough.
The contest began with Romelu Lukaku opting to occupy his preferred side, with a starting position just to the right, pitying him against Virgil. The boldness and confidence in doing this was a clear statement of intent, as we waited and viewed whilst the battle threatened to morph into life. Finally something happened as Lukaku got frustrated at being out positioned, outworked and outplayed by the giant defender, before finally strolling across to the equally well equipped Joel Matip. Lukaku did not have the best of days, and the giant pair of Virgil & Joel dealt with him pretty methodically throughout. The main players for Chelsea were the defenders putting on a master class (much like prime José) in shutting out an elite & oncoming team, and this ability should be commended.
With Virgil coasting, Matip purring, Alisson dominating and the full backs simply being who they are, Liverpool fans have to look at what is slowing rebuilding after a horror season. With seven points in the bank and a clear solidity growing, the Anfield faithful  need to review the bigger picture. We have a brilliant starting line up, with world class players throughout. If (and this is a major if), Klopp can find that balance between his midfield and attack, we can rest easy that the back line & Fabinho offer an iron resistance to attacking sides, and the deadly nature of overcoming teams will surely return.
Klopp is a world class manager. Personal issues engulfed his year in the previous season, and the injuries are well documented. This season represents somewhat of a reboot, and I believe in the manager, if not so much the owners. This group of players can mount a sustained title charge, and with one or two additions this week, that would be an added plus. The Chelsea match is gone, and the key for everyone supporting this side is to look forward and support this marvellous group, and not to look back in anger.
Virgil Van Dijk is back and looking commanding, and with his leadership and the talents of those around him, I believe he can drag this team to glory once more.