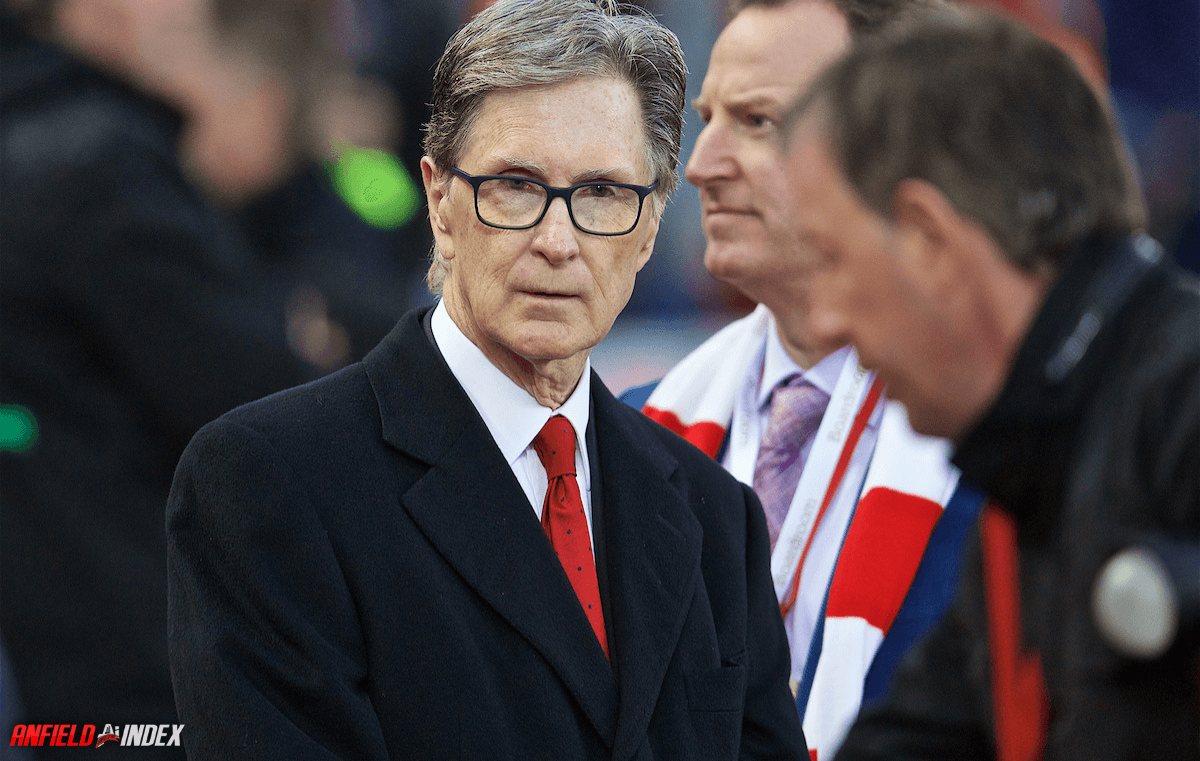 The FSG Dilemma
With the window now shut, it's a worrying and continuing issue that has seen Liverpool fall behind their immediate rivals in the summer's recruitment. With vast sums being spent by both Manchester clubs, Tottenham & Chelsea, it's now becoming a worry to see a club at the level of Liverpool seemingly happy to sit on their hands. When Ibrahima Konate arrived early in the summer, it gave the fanbase false hope of what was to come. With other areas of the squad neglected (especially after the squad issues of last term) the hope is that Klopp has not been completely hung out to dry. The coming weeks and months will see many disgruntled fans calling for change, and FSG will be hoping Klopp and his team can keep the mob at bay.
FSG were probably the ideal club to rescue and restore a structure after the last regime. There was of course the idea that they had a level, that was linked to FFP being maintained across the league, and this level is now all but confirmed. The new stand, the new training ground, the model of the club and its responsible ownership is certainly something to be admired, but without required investment in the squad, it becomes less significant. I am not an FSG out person, however I'm sad to say I am no longer an FSG in person. The fact is that their investment has grown remarkably due to what has been achieved on the pitch, should lead the hierarchy to want to create, recreate and support continued growth. Success breeds success, and settling breeds complacency. Despite the success of so many incoming recruits, the budget related revolver remains holstered, and Klopp appears limited when he should be backed.
To have a world class coach and a team with multiple world class players is ideal, yet to sit idly by is dangerous and could lead to key players becoming unsettled. This is a world-renowned club that has enjoyed a wealth of success in recent years, and instead of increased ambition, we see stagnation and acceptance becoming a worrying trend. There is a short window of opportunity for this elite group group to propel forward alongside regeneration, and despite all the warnings of last season, there is only clear reluctance. The key questions are why, and most importantly, what next…?

The fact that the club was purchased at such a low ebb (with minimal risk attached), is now being translated into the stuttering recruitment policy, where prudence has become common place. Last January could have been a period where reinforcements drove the team back into title contention, yet the only deals that were made were last minute, and a case of taking advantage of the markets' vulnerable clubs. Big club mentality must rely on pushing the boundaries (within reason), in order to maintain momentum. So many super clubs have experienced extraordinary issues with their models, but to continue in such a stringent manner will only see FSG isolated. To lose the clubs' support completely, could have massive ramifications that effect every facet of the club, and this is the situation currently at hand.
With Michael Edwards perhaps looking at his next position as Sporting Director, I am now in no doubt as to one of the key reason why. Stagnation in investment, limitations in funding and the need to continually self service will eventually lose its appeal, when true backing and trust is never granted from above. Liverpool have been able to take advantage of so many opportunities in both sales and recruitment, but that can only carry you so far when your hands are constantly tied. New contracts are a blessing, though that should be nothing more than the icing on the cake, and the tiers of this summers in house deals cannot hide the failures.
With many key players tied to long term deals, the club (and Klopp especially), must now rely on fate awarding them an injury free campaign. Saturday's draw at Chelsea showed an obvious imbalance, without the departed Gini Wijnaldum marshalling the middle of the pitch. This scenario should been foreseen, and his replacement should have been brought in alongside Konate. Clarity shows that a replacement was never forthcoming, with the owners unwilling to back any form of significant recruitment. To lose such an important piece of this team is disappointing, yet to do nothing to replace that which is lost, pure negligent.
I believe Liverpool can still have a strong campaign.  The team has an undoubted world class goalkeeper, defence and holding midfielder, and this kind of backbone is unmatched throughout the league. The teams ability to shut out teams will carry them far, but if more players fall away, like last season, there is simply not enough reinforcements to cope, and make a title charge. The fine lines of VAR have now replicated themselves into Liverpool's coming season, and the reds now face a long campaign, with far too many avoidable holes in the squad.
My hope is that certain deals are being primed for next summer, but this is a stretch and it does not help at all with the requirements of now. January may see some much needed additions, with perhaps more confidence in spending if the pandemic (and potential restrictions) not effecting the club through the autumn. What should have been a reboot season now seems yet another opportunity lost. With regards to Jürgen Klopp's squad, I will continue place faith in those that has brought us so much joy, but no longer the owners.
It's now a relief that this window is closed, so that wants, wishes, broken promises and hopes of more can be set aside for football. If Liverpool are to pull off yet another title winning season, Jürgen Klopp's statute should be guaranteed, as long as the cost can be spread over many seasons of course.