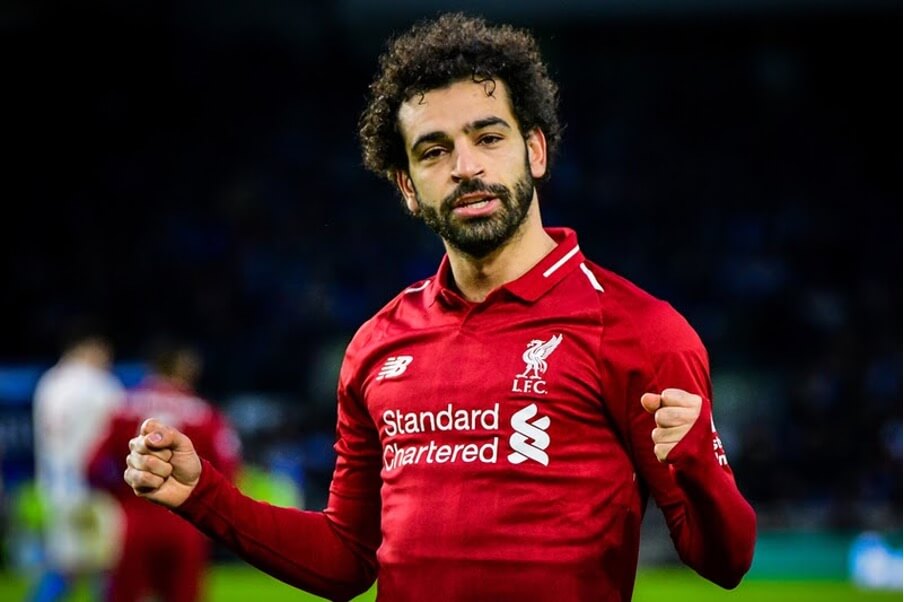 Clash Of The Reds' World Class Titans
The history of Liverpool FC is littered with attacking brilliance, overflowing with characters, and allows the fans a chance to relive memorable moments with a smile. Recent years (predominantly the Premier League era), has seen a marvellous array of forwards grace the Anfield turf, and disagreements as to who was better than who, will always be argued by the fan base.
Where Ian Rush holds an almost insurmountable goal tally, his heir Robbie Fowler, possessed such clinical abilities in front of goal, it saw him elevated to God like status. When Robbie's level faded away (due to injury), Micheal Owen was already well on his way to shattering any and all records in his path. His star was blindingly bright, with his potential as high as anyone's in the game. What followed was a another sad stream of injuries,(which blighted Owen far too early), and his promise was never truly fulfilled. With a selection of lukewarm hits and sorry misses thereafter, Rafa Benitez finally recruited the venomous Fernando Torres from Atletico Madrid. The Spaniard's impact easily stood him amongst those that had thrived earlier, and it was a shame to see him leave for league rivals Chelsea, albeit when his best days were behind him.
The fact is that since Ian Rush, we have never seen a world class forward progress through their prime & into their twilight years as a red. Once Torres had left for West London, the age of Suarez began, with Liverpool also signing the towering Andy Carroll. Carroll was never able to impact as Kenny Dalglish had hoped, but all that was soon irrelevant. The Luis Suarez signing was met with mild scepticism, but his performances elevated him beyond all expectation, in a period of destruction within the English top tier. His relatively short stay was predictable once his world class talents became evident, and European giants Barcelona soon tempted him to leave the reds.
Luis Suarez was an utter phenomenon, and if not for his famous moments of ill discipline, he would have surely secured the prestigious Ballon d'Or as a Liverpool player. Even the brilliant talents of his eventual strike partner, Daniel Sturridge, paled in comparison to the genius Uruguayan. Suarez was agonisingly close to dragging the reds to the title, (despite flaws in the team), and his level can never be overlooked due to his impact.
His departure saw a melee of forwards roll in and out of Liverpool, with money thrown far and wide in attempting (and failing) to replace that which was lost. Suarez was able to galvanise a limited squad, limited manager & orchestrate perhaps the greatest show of attacking play the Premier League has ever seen. If not for the frailties and inadequacy of the squad 'that' year, Liverpool would have surely won the league title before Jürgen Klopp rolled into the city.
In the past few seasons (those specifically under Jürgen Klopp), we have seen a shift in the way forwards and wide players are deployed. The false nine was born from attacking evolution and possession heavy sides, and the wing men of old became the goal threat of today. Where once Liverpool would usually rely on orthodox wide men, the inverted version became not only the favoured model, but the common threat throughout much of Europe. Rafa's version of the three pronged attack (in a 4-2-3-1) would often see Fernando Torres flanked by a slightly deeper & wider Dirk Kuyt & Ryan Babel, whereas Suarez would enjoy his best football in a two, alongside Daniel Sturridge. The group behind comprised Raheem Sterling & the little Brazilian Phillipe Coutinho, who floated around in a diamond formation. The next array of forwards was nothing short of a disastrous, as Matio Ballotelli, Ricky Lambert & Christian Benteke took it in turns to frustrate the kop in a post Suarez world. The departure of Suarez was so impactful, that the manager lost his job, and the reds lost their way.
Despite Jürgen Klopp being a 4-2-3-1 man during his Borrusia Dortmund days, his inherited and unbalanced squad (when taking over as Liverpool manager), saw him revert to a a more solid 4-3-3 to make up for the deficiencies within the team. The role of the false nine was given to the perfect candidate, Roberto Firmino, which saw Daniel Sturridge used less and less, given the specific requirements of the new central role. Sadio Mane was purchased within Klopp's first summer transfer window, and his levels saw him flutter between elite & world class until last season. His right sided position in a front three was switched for a left sided role the very next summer, so that a new inside forward could operate in a more explosive forward line. The incoming Egyptian surpassed any and all expectations, and with Mohamed Salah poised to commit his future to the club, now comes the time to examine who was the better of Suarez & Salah.
To examine generations of players is often difficult and unfair. With the tactical nature of the game continually upscaling, it's best to compare players within similar timelines, and in the case of Suarez & Salah, there is a viable opportunity for debate. Despite both players still playing for elite sides, the period of note will only relate to their past and current Liverpool careers, and how both impacted their respective team as a red.
I've always found that the Cristiano Ronaldo & Lionel Messi argument is best settled one way. For me it's a question of how each players' team would cope, if they were to switch clubs. In my opinion, Messi would bring everything out of those around him as a Madrid player, and certain individual's games would elevate to even higher levels with Messi beside them. Karim Benzema and Gareth Bale would surely have enjoyed higher personal numbers (if playing in and around Messi), than with the often single-minded Ronaldo. In contrast, the likes of Andres Iniesta, Xavi & Luis Suarez would have become less effective without their talisman (Messi), and Cristiano would have failed to translate his game into a more measured and less CR7 driven style of play.
When considering the impact of Luis Suarez, I believe his ability & sheer unwavering determination would translate into any side, and a prime version under Klopp would be utterly terrifying. His bullish & brilliant attacking play has only ever benefitted those around him, something that has continued long after his Liverpool departure. How and where he would fit into this team would be to the left of Bobby Firmino, with Sadio Mane on the opposite flank. This front three would be a fascinating sight to see, perhaps even more so than the Mohamed Salah version we have seen these past few years.
Under Brendan Rodgers' guidance back in 2013/14, a slight system shift would probably be needed in order to incorporate this version of Mo Salah. Where Sturridge would take up a right sided attacking role, the left would see Luis Suarez complete the forward line as a front two. I would probably tinker to engineer the best system (after switching out Mo for Luis), but ultimately a Sturridge & Salah front line would be a fluid & devastating pairing, with Sterling probably elevated into the front line to make it a three. Mo has devastating moments of brilliance, and his best game is often unmatched in world football, but whether or not he would elevate that team or not, is a curious question.
It's a tough call to say who is better, but I do believe removing Luis Suarez from the 2013/14 team (even in place of the world class Mo Salah), would see a drop in both aggression & ability that that team desperately needed to compete. On the flip side, if that very same version of Suarez were to play in this current Liverpool side, it would be an undoubted upscale. Mo Salah is sensational, but Luis Suarez in his prime years was perhaps the greatest player to ever represent Liverpool. The entire team would be dragged to where Suarez demanded to be, with that absolute shithousery and will to win he possessed.
Mo Salah is a sensational player, and these upcoming contract talks will either see him spend the entirety of his prime as a red, or moved on next summer for huge profit. The hope and need for Liverpool is that he stays, and we are able to see Mo Salah become one of the leaders of this team. The fact I see Suarez as the greater of the two is no great shame, as the levels set were so high. The next few years are a critical juncture for Liverpool & Mohamed Salah alike, and if major honours are to be won, Salah will have to reach the performance levels once shown by the brilliant Luis Suarez. Mo has the undoubted ability to drag this forward line to greater success, and if he were able to eclipse the levels set by Suarez, we would surely be talking about Liverpool's greatest ever forward. But as it stands, Suarez stands alone as the greatest forward I have seen in the Liverpool red.