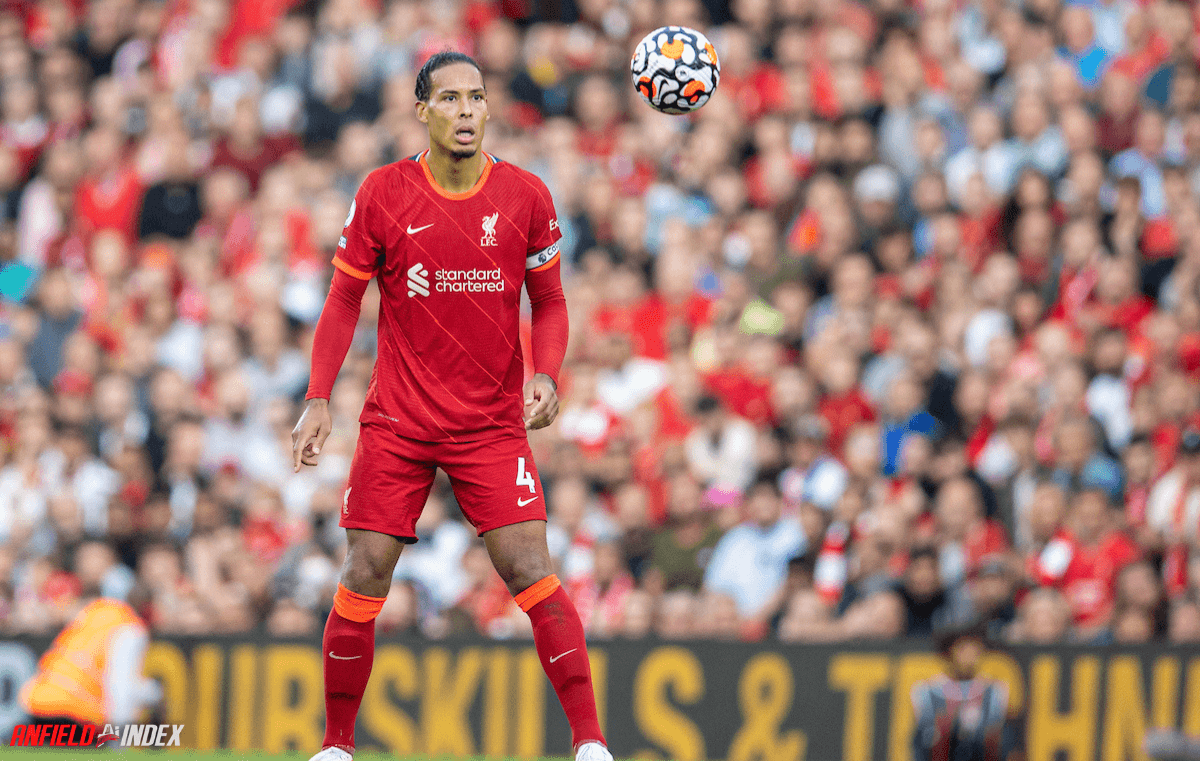 What will the return of Van Dijk mean for the Reds this season?
Liverpool were unable to defend their Premier League title last season. The Reds went through a disastrous period midway through the season, where injuries and poor form contributed to a steep decline.
Jurgen Klopp's side were able to steady the ship towards the end of the season. Impressive end of season form, including eight wins in their last 10 matches, helped the Reds to finish third and reach the Champions League places.
Many injured players have returned for Liverpool this season. Captain Jordan Henderson is back to full fitness, and defenders Joe Gomez and Joel Matip are also available. However, one player who was sorely missed last season and who could make a difference in 2021/22 is Virgil Van Dijk, so as he returns from injury it's easy to understand why fans who Bet on Premier League with the Reds are backing them for title contention once again.
Liverpool's Decline Without van Dijk
Van Dijk suffered a season-ending injury in October last year. In the Merseyside derby, Everton goalkeeper Jordan Henderson caught van Dijk on the knee with a late tackle, and he suffered an anterior cruciate ligament injury. The Dutch centre back was subsequently ruled out for nine months.
Van Dijk's absence was not felt initially, as the Reds won their next five matches and conceded just two goals in all competitions. However, a 1-1 draw with Man City in early November kick-started an unravelling at Anfield. This result coincided with further injuries for Klopp. The Reds won just nine of their following 26 matches in all competitions after the draw with City.
To add insult to injury, Liverpool's 68 match unbeaten streak at Anfield was ended spectacularly during this poor run of form in mid-season. Burnley beat Liverpool 1-0 in January, which sparked a six-match losing streak at Anfield. Ultimately, this run ended the Reds' Premier League title defence and highlighted the absence of van Dijk.
Liverpool were lacking their defensive presence for a lot of the 2020/21 campaign.  The decline in form ultimately contributed to a terrible spell and left Liverpool trophyless for the first in two seasons. The 2020/21 campaign perhaps would have panned out differently if their Dutch defender was available.
What his Presence Means for Liverpool
Although Liverpool ended last season in good Premier League form, van Dijk's return has strengthened the Reds. Klopp now has more options across the pitch. This will help him to get his best players back in favoured positions. Additionally, he can reignite central defensive partnerships that provided the foundations for a Champions League victory in 2019 and the 2019/20 Premier League title.
Firstly, van Dijk's return allows Klopp to start fielding his players in their best positions. For most of last season, holding midfielder Fabinho filled in at centre back when van Dijk, Gomez and Matip were out. With van Dijk's return, Fabinho gives Klopp more options in midfield, improves competition and allows the German coach to rotate effectively. So far this season, Klopp has already started five central midfielders, which highlights his growing options for the season ahead.
One of the key contributors to Liverpool's success under Klopp has been building effective partnerships in defence. Primarily, van Dijk has been partnered with Joel Matip, and the duo have started Liverpool's first two Premier League matches this season. However, van Dijk has also been paired with Joe Gomez regularly. With all three players now fit and available, Klopp has three exceptional defenders at his disposal, and he can rotate between domestic and European competitions.
Liverpool will also be strengthened further by the emergence of young defenders Nathan Phillips and Rhys Williams. The two centre backs were thrown in the deep end last season to cover during Liverpool's injury crisis. However, the duo's playing experience from last season, where they played a combined 39 matches in all competitions, will aid their development and give Klopp further cover in central defence.
Van Dijk: World Class
Van Dijk's return for Liverpool could be the difference between mounting a successful title challenge and another inconsistent season. Undoubtedly, when the Dutch international plays for Liverpool, the team improves.
Already this season, van Dijk and Joel Matip have kept two clean sheets in two Premier League matches. The duo started in the 3-0 win against Norwich and the 2-0 win against Burnley, but van Dijk has impressed in particular. In his two starts this season, the Dutch defender has made the most clearances in the squad (11), and he has made the most accurate passes out of any other Liverpool player (113).
Having van Dijk in central defence gives Liverpool a basis to build from. He is an all-around modern defender who provides composure, leadership, vision and defensive rigour that no other defensive player at Liverpool can rival. Since his debut in 2018, Liverpool have only lost 22 of the 132 matches that van Dijk has played in, giving him a win percentage of 71% during his career at Anfield.