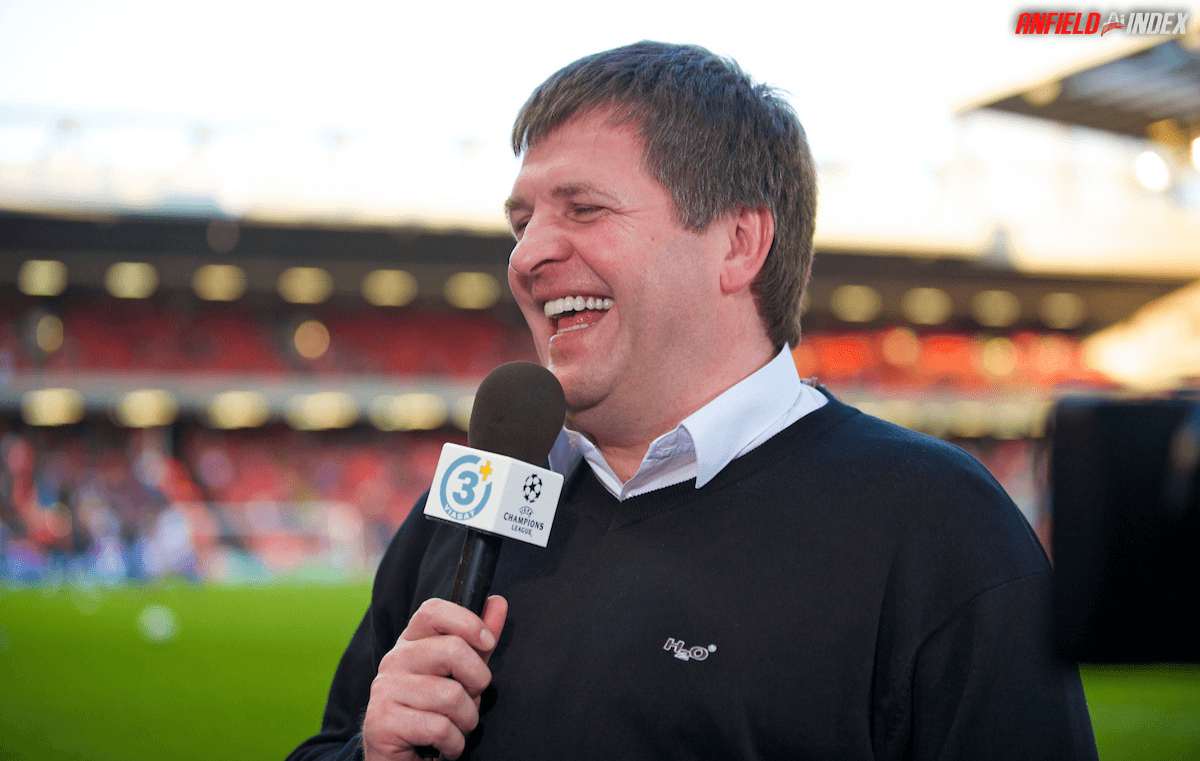 Jan Molby - Liverpool's Amazing Dane
The older you get, the more and more you appreciate fantastic memories from your past. As children we would sometimes be baffled by our parents' preference for 'ancient' music, movies or celebrities from their own youth. As I close in my 40th birthday, I acknowledge that I have become that very person, and fully appreciate the comfort and warmth my memories bring. I'm happy to relive the 1980's through both music and film, and within the Liverpool FC universe, this period was a spectacular time to savour.
In 1984, Liverpool Football Club raided Ajax to recruit a relatively unknown midfielder, that would go on to become one of the Reds' most beloved players. Jan Mølby was a remarkably gifted player that could dominate and orchestrate games at will. His imposing frame and awareness would often see him pulled into defence, as a sign of his versatility and quality. His true position was of course the middle of the park, where his genius truly shone.
Jan enjoyed a celebrated twelve years at Anfield, winning three English League titles and two FA Cups. His phenomenal penalty technique and subsequent record shows remarkable numbers, with 42 goals scored from the spot (from an overall total of 62). His penalty prowess can sometimes overshadow the player his was, and the absolute control he could bring to a game of football was a rare sight to see. In an era that also saw Steve McMahon and Ronnie Whelan competing for two starting places, it really was a terrific blend of power, drive, determination and ability between the three.

There's generations of players where it's possibly unfair to compare to now, with physical attributes such a determining factor in the modern game. There are of course very selected exceptions, certain players that were gifted, intelligent and so brilliantly aware, that any era would see them flourish. This is where Jan Mølby resides, as a player that would fit beautifully within the modern game, just as much as once he did in his own tenure.
As football evolves with round-the-clock analysis, pundits playing experts and fans understanding the finer intricacies of football, Jan Mølby's abilities would be lauded in this modern version of the game. Where appreciation for certain players like Xabi Alonso, Michael Carrick, Thiago Alcantara & Marco Veratti is sometimes varied, the understanding of a controlling midfielder can sometimes be overlooked. If Jan were to find himself thrust into today's game, his teammates movement of the ball, quality around him and system now deployed, would see him well equipped conduct absolute carnage. My unwavering belief in Thiago, is in part due to what a certain Jan Mølby was able to produce, and without the controlled precision of such players (as Jan & Thiago), the controlling situations we often see would simply not be possible.
With so many players now primed for legendary status at their careers end, I've made a point of recalling certain players that already hold such acclaim. Jan Mølby was a brilliant midfielder, and sits comfortably in the conversation as the reds greatest ever foreign import. To be able to listen to the big man's views on Anfield Index's 'Molby on the Spot', is a weekly delight, and his show with Trev Downey is a highlight of the AI group.
For those too young to have experienced the brilliance of the Dane, take a moment or two to explore the best moments of Jan Mølby, and you will not only see that true Liverpool Legend, but a magnificent player for all the ages.