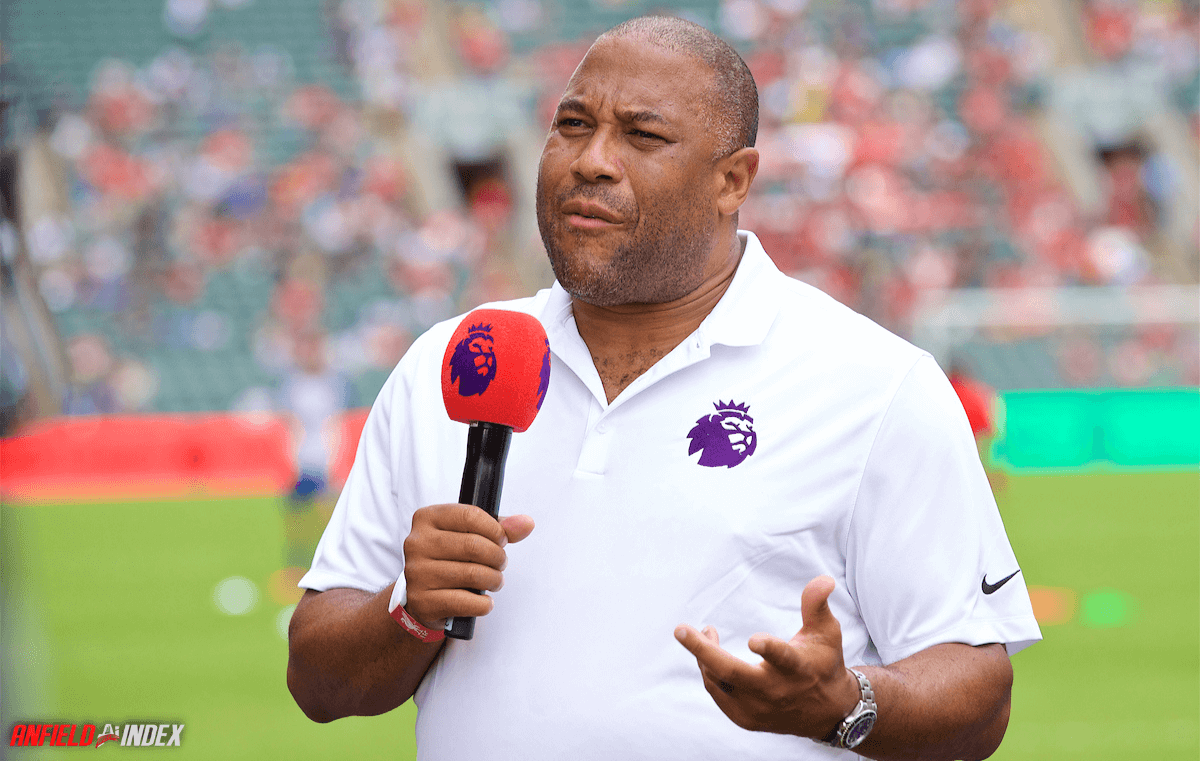 How Liverpool's Left Wing Evolved
A few weeks ago, Burnley rolled into Anfield with a certain and pleasing team sheet on view. As the starting line ups were confirmed, something became evident, which was the squad numbers rolling out of the Burnley roster. To see numbers 1 through 11 was a lovely sight, especially if you're a particular age that grew up with this logical numbering system. Eleven players, eleven shirts, and each number usually assigned to a certain position. To see Burnley line up like this was a nice reminder of football's celebrated past, and how it has evolved over the years.
Throughout the 80's, there were certain things that were pretty much set in stone. Defences consisted of four players, midfield also contained this amount, and the strike pairing was just that. Any changes to this platform would be considered the 'continental style of play', similar to a foreign cuisine, that the British were cautious of. Televisions were made up of small screens and absurd weight, which made no sense given the approximate twenty inch screen. BBC's Match of the Day was on a Saturday night, which would sometimes coincide with the domestic boxing on ITV. My era of big time boxing consisted of Chris Eubank, Nigel Benn, Steve Collins, Naseem Hamed & Frank Bruno but to name a few, and the intro music still reminds me of some glorious bouts.
The television choice was limited to four & later five channels, with everyone's favourite show start time logged into their memory. With no catch up facility back then, only a VHS recorder was able to salvage any missed viewing, or some obscure repeat time later that week. Everything has evolved exponentially in the past few decades, and football is no different.
When Liverpool were cruising through a period of dominance in the 80's, I had the pleasure of witnessing the exceptional qualities of the reds' left winger, John Barnes. It is from this period onwards that I am keen to explore the left wing role and how Liverpool have tried to replace that world class talent. He was a player that tormented from a left sided position, and is sometimes slightly undervalued outside of Anfield, mysteriously. As a left footed wide man, John Barnes had a position which was set in stone, when at his rampaging best. To imagine him as an inside forward from the right would have been sneered at, yet nowadays the inverted style is all too common. Barnes was an orthodox winger, and one of the very best to play there.
Barnes was a destructive force that sadly never fully replicated his club form onto the international stage, where England probably should have looked to channel more attacking threat through the ex Watford flyer. To imagine how he would translate now (in a 4-3-3 system), it would be easy to see the Liverpool system tweaked for such a player of phenomenal talent. John Barnes coming into this current side (for Sadio Mane), would be an immediate upgrade, and he would add effortless quality and boundless opportunities to this already brilliant side.
As John Barnes aged, he transitioned into a more central role (as age limited his previous burst), with players such as Mark Walters, Patrick Berger and Albert Riera struggling to replicate the elevated standard which Barnes had set. A few seasons of wingbacks was overseen by Roy Evans (with Steve McManaman roaming freely behind an exciting front two), before Gérard Houllier brought back a more familiar system, upon his sole appointment. This is where Patrick Berger would often flourish, with a dangerous left foot and array of spectacular goals. There were many players tasked with the problematic left sided role over the years, but there's little need to mention the likes of Danny Murphy and co.
As the Houllier regime began to run its course, there was a potentially brilliant signing made in the form of Aussie wide man, Harry Kewell. Leeds had embarked upon an entertaining (and expensive) period before their saddening demise, as enforced sales soon saw Liverpool able to pounce. Alongside the brilliant Marc Viduka, Kewell was (at his peak) a threatening left winger comparable to Premier League legend Ryan Giggs. His signing was heralded as a triumph and an eventual throw back to the time of Barnes, however injuries and bad form halted what should have been a great signing. The system should have suited Kewell's style of play, especially under the incoming Rafa Benitez, but unfortunately it was never meant to be.
Further left footed wife men were deployed for the reds, with John Arne Riise, Ryan Babel & Abert Riera used throughout a mixed period. The years between John Barnes departing his left wing, and Liverpool failing to appropriately replace him, continued to grow. This timeline of stagnation is almost in line with the reds wait for another English League title, and parallels can certainly be made about how outstanding ex players could never truly be replaced.
Liverpool's recruitment has shown recent brilliance, yet there was a time when the hits were heavily outnumbered by the misses. As rumour points to Michael Edwards leaving the club, it again shows the impact a talented Sporting Director can have within a structured and elite club. In order to maintain progress, hard decisions have to be made, and made at the correct points in time. To look at Sir Alex Ferguson (and his ruthless nature), will also show a near unequalled trophy haul. His ability to regenerate was down to hard decisions made time and time again, and Liverpool need to bring this ethos into the club as many players move toward, or even past their peak.
As time ticked by, the likes of Luis García, Ryan Babel & even a veteran Craig Bellamy would find themselves deployed as inverted wide men in a modified 4-2-3-1 system. There was also a time when Robbie Keane was recruited to assist Liverpool's dynamic duo, Steven Gerrard and Fernando Torres, however he was never suited to the team or the wide left role. Rafa's insistence that Keane was a versatile addition held no logic, and he quickly drifted away from the club.
In a somewhat disappointing move, Stewart Downing was bought for substantial (and ludicrous) money to once again offer an orthodox wide man. He was seen by returning manager, Kenny Dalglish, as a crossing component capable of servicing record signing Andy Carroll. This move never worked for anyone involved and the search for left wing potency continued.
Time continued to move on, with ownership, leadership and player recruitment often far below Liverpool's requirements. A brief period of brilliance was due to more luck than managerial judgement, as Luis Suarez almost dragged a limited squad to the title. No traditional wide men were deployed in this system, with Philippe Coutinho often tasked with a left sided midfield role. His genius would forever drive him infield, and within a diamond formation he was at his best working amongst the likes of Suarez, Daniel Sturridge & Raheem Sterling. This brief period imploded dramatically (as Suarez left for Barca), when Adam Lallana was brought in amongst a stream of transfer mismatches. Lallana's complete inability to play as the left sided, right footed wide man in a 4-3-3 system was often a painful watch, and the team dropped to perhaps its lowest point since the Roy Hodgson reign.
As FSG began to refine the structure of the club, so did the level of recruitment improve. With Phillipe Coutinho now permanently tasked from a left wing position, it created brilliant moments. His ability to change games, link up with his compatriot Bobby Firmino, and generally cause havoc was the a joy to see. The period from this moment has seen a consistent level being maintained, with inverted width the way forward for Jürgen Klopp. Sadio Mane being recruited to operate from the right was a brilliant bit of business, but he soon switched to the left once and Egyptian King was purchased.
The Sadio Mane era has been mostly sensational, and despite a year long blip, the hope is that the likes of Thiago Alcantara can bring the best from the inside left forward. Liverpool no longer play with orthodox wide men (especially from the left), and the use of a false nine continually allows this style to prosper. The role is now an inverted forward position, and this system will continue for the foreseeable. The fact it took twenty five years to come even close to the levels John Barnes had set, are testament to his enormous impact. His status as a Liverpool Legend is assured, and he would walk into any Liverpool team there has ever been.
If Sadio Mane's regression is to continue, we could see him moved on next summer, as progression is key. The role would inevitably see a similar type signed, with Jérémy Doku the young pretender linked. The system will have tweaks and adjustments, but the overlapping full backs offering constant width, seem to point to a prolonged period of wide men cutting inside.
What began as a positional assessment over time, quite rightly became a John Barnes appreciation piece. There has been no finer left winger in my time, and if I were to wish for one returning legend into this current side, it would be a fairly short list, but Digger would most definitely find himself on it.