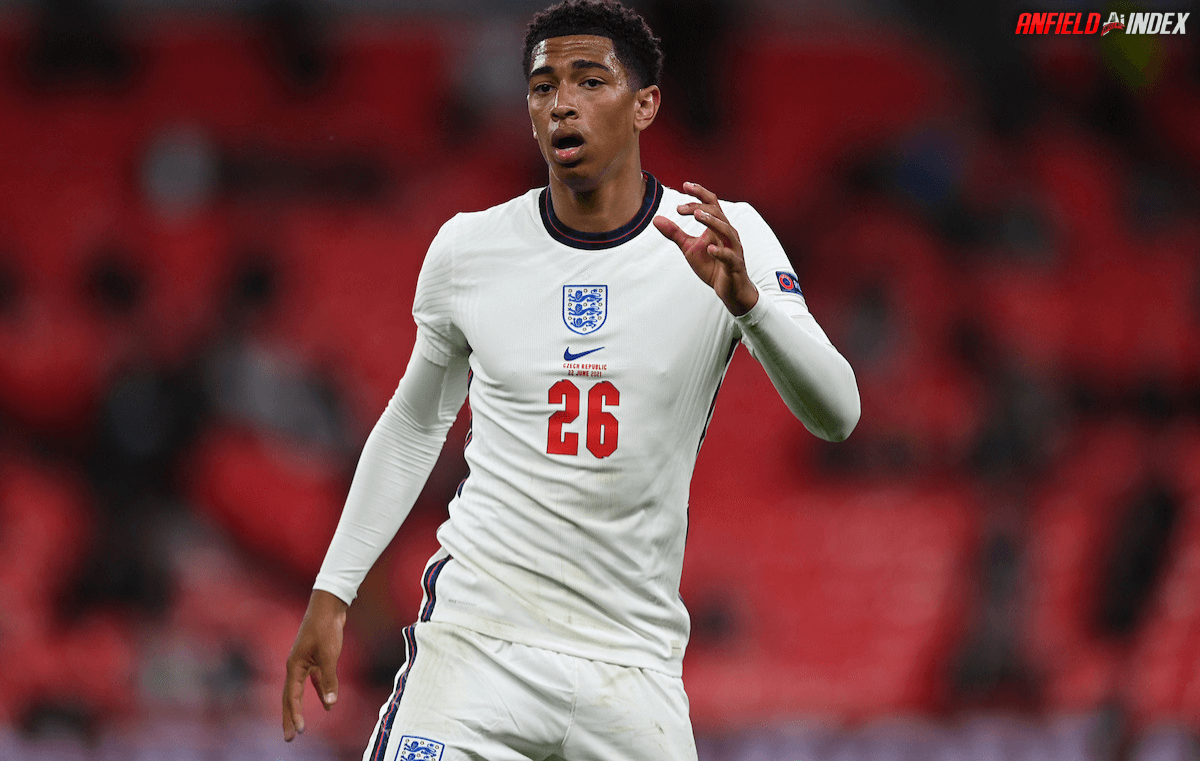 Jude Bellingham - All The Right Moves
There's been so many different players that have threatened excellence, yet their eventual path has seen them achieve so little. Careers have been mapped out before their teenage years are complete, only for stalled progression, indifferent form and unlucky injuries to tarnish what could have been, and often times, what should have been.
The emergence of talent in this country carries unrealistic expectations, pressure and only limited chances by which to fully evolve. As England continue their road to next year's World Cup, there are certain players that should be fully integrated into the first team, so that the elite and often overpowering teams can be encountered punch for punch, instead of the inevitable loss that usually follows. One player stands out as a current squad player, that should be adding to his caps total at every opportunity.
In the summer of 2019, there was a young man coming through the ranks at Birmingham City that was being heralded as a potentially generational midfielder. The likely next move for this gifted seventeen year old was a prestigious move to Manchester United, where a huge contract would be awaiting. Jude Bellingham was hot property throughout European football, and he perhaps looked at how Jadon Sancho had navigated his early career choices (taking note of the interesting steps) as part of his own development. Jadon had been a promising academy product within the Manchester City machine, and chose to move to Dortmund in order to complete his developmental process, and it's something that has worked out emphatically.
When Liverpool chose not to meet Gini Wijnaldum's contract demands (as is the rumour), there followed a long list of potential replacements through various sources, that could fill the hole left by the man that was an ever present. By the time Saúl Ñíguez had penned a deal to join Chelsea (initially on loan), and Eduardo Camavinga arrived at the Bernabéu (Real Madrid), the list became irrelevant. The window closed with a bang, and Liverpool hedged their bets on the stockpiled midfield roster, despite varying ages and injury concerns. At the time it was frustrating, worrying and showed a lack of backing for the manager. The ambition to add the required assets was non existent, and the lack of movement is a sore subject through much of the fan base.
In recent days there has been mentions, rumour, and subsequent dismissals regarding Jude Bellingham, and a proposed summer 2021 move to Anfield. The notion immediately made me consider how Naby Keita had once arrived (from RB Leipzig), and the delicate deal that was once engineered way ahead of time. The deal (for Keita) represented what Jürgen Klopp wanted, and much like the Virgil Van Dijk acquisition, he was willing to wait.
To imagine the powerful, technical and emerging talents of Bellingham within the Liverpool midfield, is tantalising to say the least. This young man possesses the tools to reach the levels of reds legend Steven Gerrard, and his choices so far seem ideal for that sort of ceiling trajectory. In the summer, I witnessed Italy grind their way to penalties (so that their gigantic keeper could save more shots than our small keeper), During which I was desperate to see Jude Bellingham thrown into the mix. England needed something different as the game continually stagnated, and exceptional talents should be unleashed in exceptional circumstances. To have thrown this teenager in, would have been to unleash a fearless engine, that comfortably (and very impressively) navigated through both Champions League & Bundesliga campaigns as a starter. His ability would have given England that vital and fearless drive, which could have created something special in order to break the Italian resistance. People will point to Jude's big match inexperience for not being thrust into action, whereas I'm inclined to point to Southgate's lack of big game inexperience, for failing to react and throw in the dominating midfielder.
Jude Bellingham (upon leaving Birmingham City) shunned Manchester United's advances, instead choosing to replicate Jadon Sancho's move to Borussia Dortmund. The fee (rumoured to be above £20 million), was a huge and record breaking outlay for a seventeen year old, yet has proved to be an amazing success. His potential fee would now be quadruple Dortmund's outlay, and their recruitment policy continues to be a respected process within the club.
Players are now becoming more and more career savvy (certainly if given the correct guidance), and choosing the best path instead of the more lucrative contract will often lead to a more prosperous career. The big moves always come, if you're ready, and Jude seems to have enough intelligence, maturity, and guidance around him to make the correct choices. Jadon Sancho and perhaps Callum Hudson-Odoi are typical comparisons of players that made early career decisions when contracts at their clubs were to be signed or left on the table. One chose to leave their club, whereas the other chose the lucrative deal to stay, with both players emerging later with drastically differing results.
Jadon Sancho became a world beater in a team built to suit his talents. He clearly had an urge for first team action, and chose the Bundesliga as his final progression step, from potential to the real thing. His Manchester United career is only just beginning, but all indications are that he can become a world class footballer within an exciting Old Trafford side. His fee was high end, but with two solid years of first team football, he should be able to carry the weight of expectation and succeed.
As I write this, I've literally just read a small article noting how Callum Hudson-Odoi turned down the opportunity to join the England under 21's. The piece (in the Evening Standard) also remarks how Hudson-Odoi became frustrated at a lack of playing time and a proposed loan move to Borrussia Dortmund collapsing. When he was eighteen years old, he had an opportunity to either re-sign with Chelsea (on high end wages), or explore other opportunities that could aid his growth. Hudson Odoi chose the new contract, and despite some brief moments deployed at right wing back, he has been a Chelsea back up ever since. The choices that both Callum Hudson-Odoi and Jadon Sancho made, have shaped their early careers, and shown how difficult is to continually develop within an elite club. Dortmund are a brilliant club, but their model is very clear, and players heading there will often leave in a far better position than when they arrived. Jadon Sancho could have chosen to stay and fight for first team minutes (much like Phil Foden did), but with so many similar type players in Sancho's path, he clearly felt a move to Germany was the correct fit. Both these young and talented wingers made decisions at a young age, and so far Jude Bellingham appears to be making the correct ones.
Jude Bellingham at Liverpool FC would be an ideal fit and such a well rounded, ability-heavy player under Klopp's guidance would be tremendous. As Jordan Henderson approaches his final years, and James Milner enters his final season as a red, there will surely be a certain type  of midfielder that must be identified. I can readily believe that Jude Bellingham would be a target for the reds, and if a structured deal can be engineered, it would surely suit Jude Bellingham in his final development stage under Klopp. As a player that evidently takes the pathways of other as guidance, he could easily look at the way Trent Alexander Arnold has emerged as an elite talent under Klopp. In Joe Gomez, Curtis Jones and even Harvey Elliott, Bellingham will see there is both a route to the top, as well as short term stability under Klopp.
The deal is perhaps an attention making story, but there will be signings for Liverpool at some point, despite the clubs lacklustre window. In the coming windows, recruitments will be forthcoming, and it could well be that the cost and wages of others, or the even age, were a deterrent. If Klopp was willing to hold fire, maybe there was good reason. I for one hope it is as case of Jürgen Klopp wanting to wait, and that the man he is set on signing is one Jude Bellingham, who would certainly be more than worth the wait.