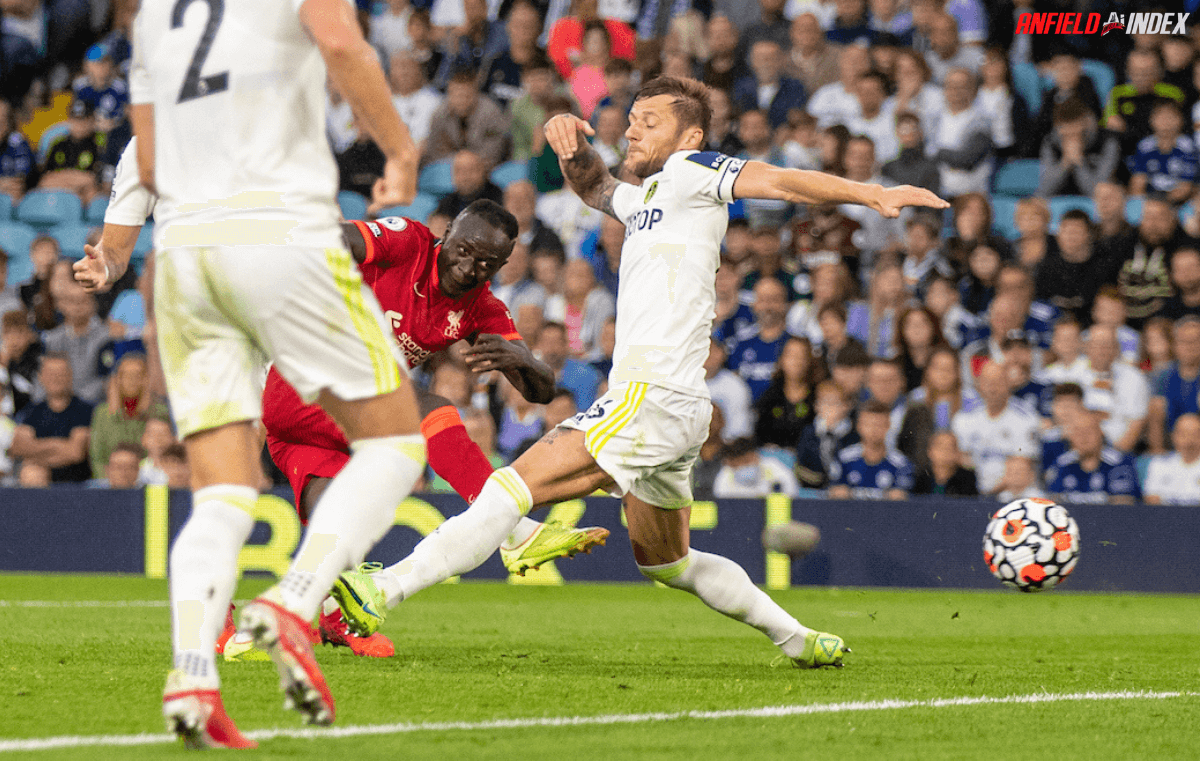 Leeds 0-3 Liverpool: Observations as Elliott injury mars excellent victory
When Liverpool fans say that playing Leeds 'should suit us', this is why. Having been shut down by the low block of 10-man Chelsea prior to the international break, the Reds must have relished the space and the freedom they were afforded here.
That's not to say Leeds are a push-over. Some would point to today and their opening day thrashing at Old Trafford and argue that they're an ideal opponent for top sides. On the other hand, though, this was the first time a 'big six' side had won at Elland Road since their Premier League return.
And it was an imperious victory. Jurgen Klopp's side had 30 shots (nine on target) and amassed an xG of 4.36, their highest since @xGPhilosophy's records began. They scored three, and could genuinely have had six.

Of course, it's hard to enjoy any of that in light of the injury suffered by 18-year-old revelation Harvey Elliott. It remains to be seen just how long he'll be out for after dislocating his left ankle.
A masterful Fabinho display
I was a little concerned when Fabinho picked up a harsh yellow card just 15 minutes into the game but he hardly put a foot wrong thereafter. For me, he was Liverpool's man of the match, even without the goal (which must have meant so very much).
He was repeatedly on hand to cut out Leeds' passes – he made five interceptions in total – and to clear the danger from inside his own penalty area when required.
It was simply a world-class performance from a world-class defensive midfielder.
Robertson keeps Raphinha quiet
The best he's played in a while. He faced one of his trickiest battles of the season against the magnificent Raphinha but comfortably came out on top, with the Brazilian failing to complete a dribble or register a shot on goal.
Robertson may not have left the pitch with an assist to his name like Trent Alexander-Arnold, but he did create four opportunities and Leeds simply could not cope with his runs.
The only downside? Your dad now 'doesn't see what all the fuss is about' with Raphinha simply because he was contained by the best left-back in the league.
Mane head-scratching continues
How much should Mane's eventual goal allay our concerns? Seeing the net bulge at the 10th time of trying would have been an almighty relief, and maybe you can applaud the sheer perseverance.
But at what point does a goal no longer absolve a player of their sins? Remember that xG figure of 4.36? Well Mane was single-handedly responsible for almost half of that (2.0).
His technique can certainly be questioned – demonstrated by the open-goal miss above all – but the loss of his 'edge' is an equally big issue. He doesn't seem to know when to pull the trigger.
When we're, say, halfway through the season, we'll probably be in a position to judge whether last year was just a blip or whether it heralded a decline. The early signs are mixed, but probably tipping in favour of the latter.
A tale of two cameos
Alex Oxlade-Chamberlain's display off the bench verged on alarming at times. There was a moment when a Salah cross hit him and trickled behind, summing it up perfectly.
But perhaps most worrying was his demeanour. He looked like a man frustrated with his situation, but using that frustration in the right way.
By contrast, Jurgen Klopp couldn't really have hoped for better from Jordan Henderson. 2-0 up and against 10 men, these were admittedly favourable circumstances, but the skipper helped to preserve the team's composure after Elliott's unsettling injury, enthusiastically darted into space and arrowed a few passes out to the left to meet those menacing Robertson runs.
Alisson
One last note: Liverpool have now kept three clean sheets this season, but Alisson has had to protect each one with some late heroics. We shouldn't underestimate just how good a save that was from Patrick Bamford's Beckham-esque lob.