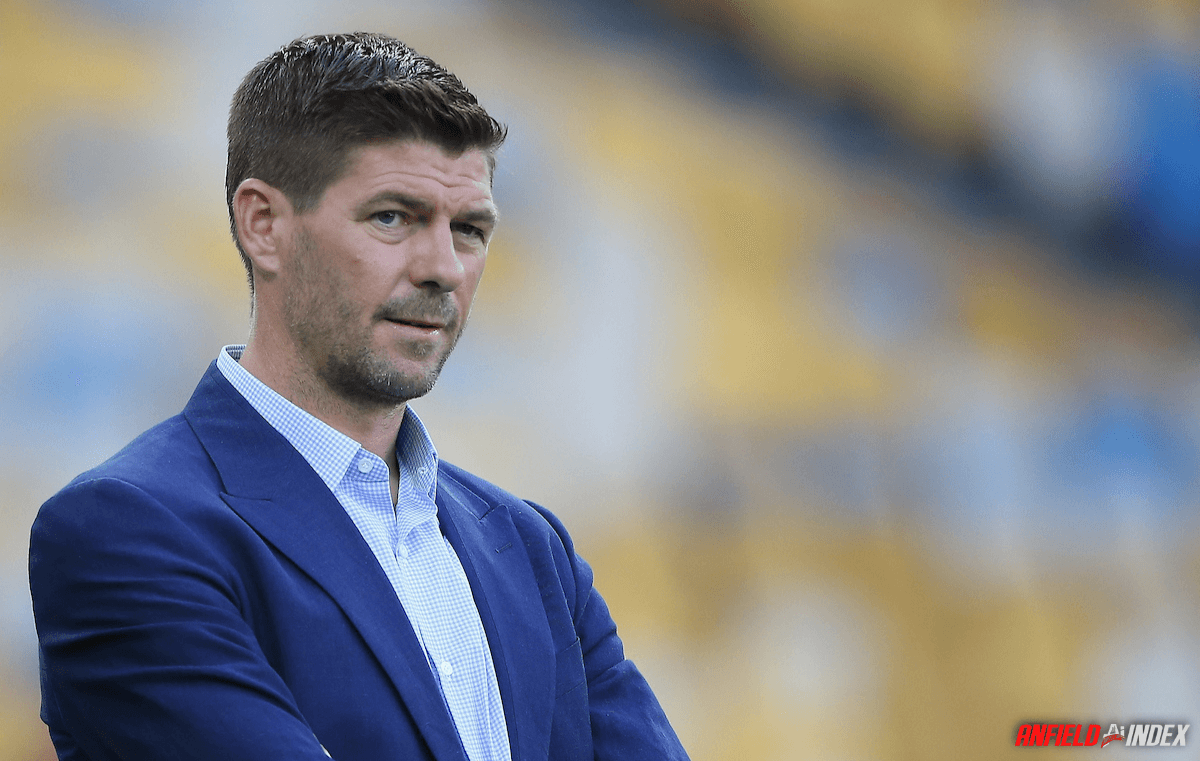 How Steven Gerrard Can Become Liverpool Manager
When Ole Gunnar Solskjær became the Manchester United manager, it created a potential dilemma for the fans and the ex United players, especially those that are now pundits. The choices of David Moyes, Louis Van Gaal and Jose Mourinho all failed to bring the required glory of old to United, and a familiar face was ushered in to bring stability. This occurred after a stream of post Sir Alex Ferguson failures, and the caretaker was soon the permanent manager. After Ole's massive spending he now has to bring the major honours, creating a tricky subject, where it's hard for followers of the club to criticize one of their own.
A familiar face (even an adored ex player), is highly unlikely to become a brilliant manager of that team, with the odds just too high, and Pep Guardiola is one of the rare exceptions. Brilliance takes time, brilliance takes patience and brilliance requires consistent results, beyond once being a player for the club. When Ole was appointed the interim manager, he had a very average and limited track record as way of credentials. His first job as manager was at Molde, before a stint at Cardiff City, where his main accomplishment was securing relation from the Premier League. He was sacked shortly thereafter. He then returned to Molde, before getting the call to steady the Manchester United ship. Fast forward three years, and he remains at United where winning leagues is essentially what they are built for. They are yet to challenge for a title, and questions will follow until real success is achieved
Frank Lampard began his managerial apprenticeship at Derby County, with an impressive season in the Championship. A slow build should have followed, but a call to the Chelsea hot seat was too tempting to turn down, and his return to Stamford Bridge was swiftly confirmed. Chelsea were in the midst of a transfer ban (after moving on from Europa League winner Maurizio Sarri), and such situations make hiring from the top shelf problematic. As with United, Chelsea chose to appoint a beloved ex player, and though Ole has so far survived, Frank was not afforded the gift of more time, after showing real signs of inexperience.
When Arsenal finally stepped away from the legendary Arsenal Wenger, they seemed intent on  making as many wrong decisions as they could. They (unlike results) succeeded in this ambition, with perhaps the biggest and most disappointing being the appointment of their current manager, Mikel Arteta. Arteta had navigated through a solid start to coaching, under the wing of fellow Spaniard, Pep Guardiola. The idea would have been that Arteta would carry Pep's world class philosophy into North London, thus creating create a new Arsenal dynasty. What has followed has been uninspiring and unacceptable, however Arteta continued to survive. This continued acceptance of mediocrity is surely because of his history with the club. Arteta's time will run out eventually, and so another ex player that is not ready for the bigger jobs, must drop down and start again.
When Steven Gerrard took over the Rangers position, it was a job that made sense. His stature in the game was huge, his name carried both weight and respect, and his few years coaching the Liverpool academy would have been a great learning experience. To take in the methods and ideas within Liverpool's and Klopp's set up was a smart move, and there would have been many a post turned down until he (Gerrard) was ready for the move.
Upon his appointment at Ibrox, there was a clear message that he would be backed by the Glasgow giants. The odd loan from his past club helped, and so his managerial career began. The progression started somewhat slowly and dogmatically, but the last twelve months have seen both a winning mentality and structure driven into his side. The change from what seemed an ultra defensive (and perhaps Houllier like counter attacking system), developed into more in his title winning year. There is clearly a tactical manager evolving, and after an initial bout of aggressive coaching, Gerrard seems to be settling and finding his managerial identity.
The question now remains, what next. With rumblings over Michael Edwards leaving and Jürgen Klopp's contract shortening day by day, Steven Gerrard's name will inevitably be mentioned as a future replacement. For this to become even a possibility, two things need to happen for that to be possible.
First of all, Gerrard must leave Rangers for the next mid table club within a top 5 league. In order for Gerrard to fulfil his growth as a coach, he would probably need to make that the Premier League. The second thing that will need to occur, is that he must overachieve. He must arrive at a club in flux, and push them to the highest level possible, and make whatever he receives, unquestionably greater. Whether or not this can be done in the next few years is irrelevant, as Liverpool will surely only appoint the correct man to replace Klopp, regardless of name. Therefore, the key point will be Gerrard needing to push his way into that criteria.
Currently, Steven Gerrard sits within the mid table to bottom half in the Premier League, when considering potential management positions. With his name and status, he may well shoot a touch higher, but he must make sure that the initial (and even the overall expectations) are not too high. Ask Frank Lampard if you're not sure.
There is likely to be some form of sacking mid season, and Gerrard must keep a keen and ambitious eye on certain clubs. The likelihood is that a summer job will become available, and this season must represent his last in Scottish Football if he has continuing ambitions in the game.
Looking at a few scenarios, one could see Brendan Rodgers potentially leave Leicester if they continue to struggle this year. Rodgers is often looking at the next and bigger stage, and another job (Arsenal) may well take his liking. Leicester would offer the perfect chance for Gerrard, with a good squad and sound structure in place that he could look to elevate. This is the level of club that Gerrard would need to over achieve at, and anything less would not see him in Liverpool's immediate thinking, but for his name. Leicester have garnered tremendous success under Brendan, and to look to the Scottish Premier League once more could be tempting.
Another route for Steven Gerrard will no doubt present itself, with Newcastle, Aston Villa and Leeds as viable options. Gerrard's performances and evolution as a manger as a coach is impressive, but only to a point. Gerrard must push on, and Liverpool must ensure he is the right man, regardless of history. Graham Souness once stepped from Ibrox to Anfield, and that was a disastrous move that cannot be repeated.
A few weeks back I wrote about the current names I would consider as likely candidates. My current top two would be Julian Nagelsmann and Marco Rose, two men with similar footballing philosophies to Jürgen Klopp, and keen to see their own careers progress. To see Liverpool appoint Steven Gerrard as manager in the future would be a great sight, but only one I want to see if he is the right man, with the right credentials and has taken the correct path to get there.