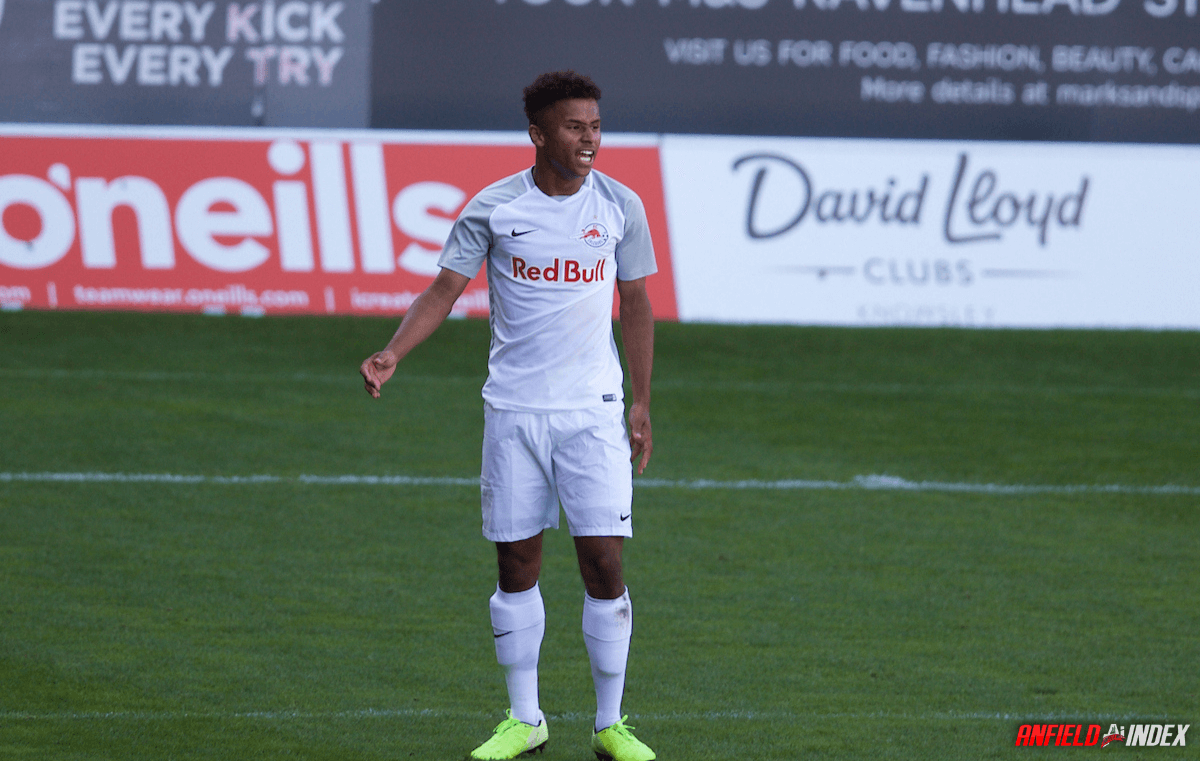 Who is Liverpool transfer target Karim Adeyemi?
It is becoming increasingly difficult to ignore the noise around Karim Adeyemi. 
The 19-year-old was named as a Liverpool target by Transfermarkt recently and it is believed Red Bull Salzburg are willing to cash in on the recently capped Germany international if they receive a bid of €30million. 
At first glance, that price tag seems to be a little steep. However, the more you watch him, the quicker you realise you rarely get such a talent for that sort of fee. 

He starred for the Austrian side in their 1-1 draw with Sevilla in the Champions League, winning three first-half penalties. Adeyemi also netted for Germany after coming off the bench, showing great composure in the penalty area to fire home into the bottom corner with an unnerving calmness. 
As I detailed in a recent Patreon piece, the youngster is fairly unique in the sense he's a left-footed who appears to be more than comfortable when playing on the left. 
Usually, modern players look fairly limited when they aren't able to cut inside onto their stronger foot. Adeyemi doesn't have that problem, though. 
The fleet-footed forward scored a goal in pre-season against Atletico Madrid that had shades of Leroy Sane and Sadio Mane.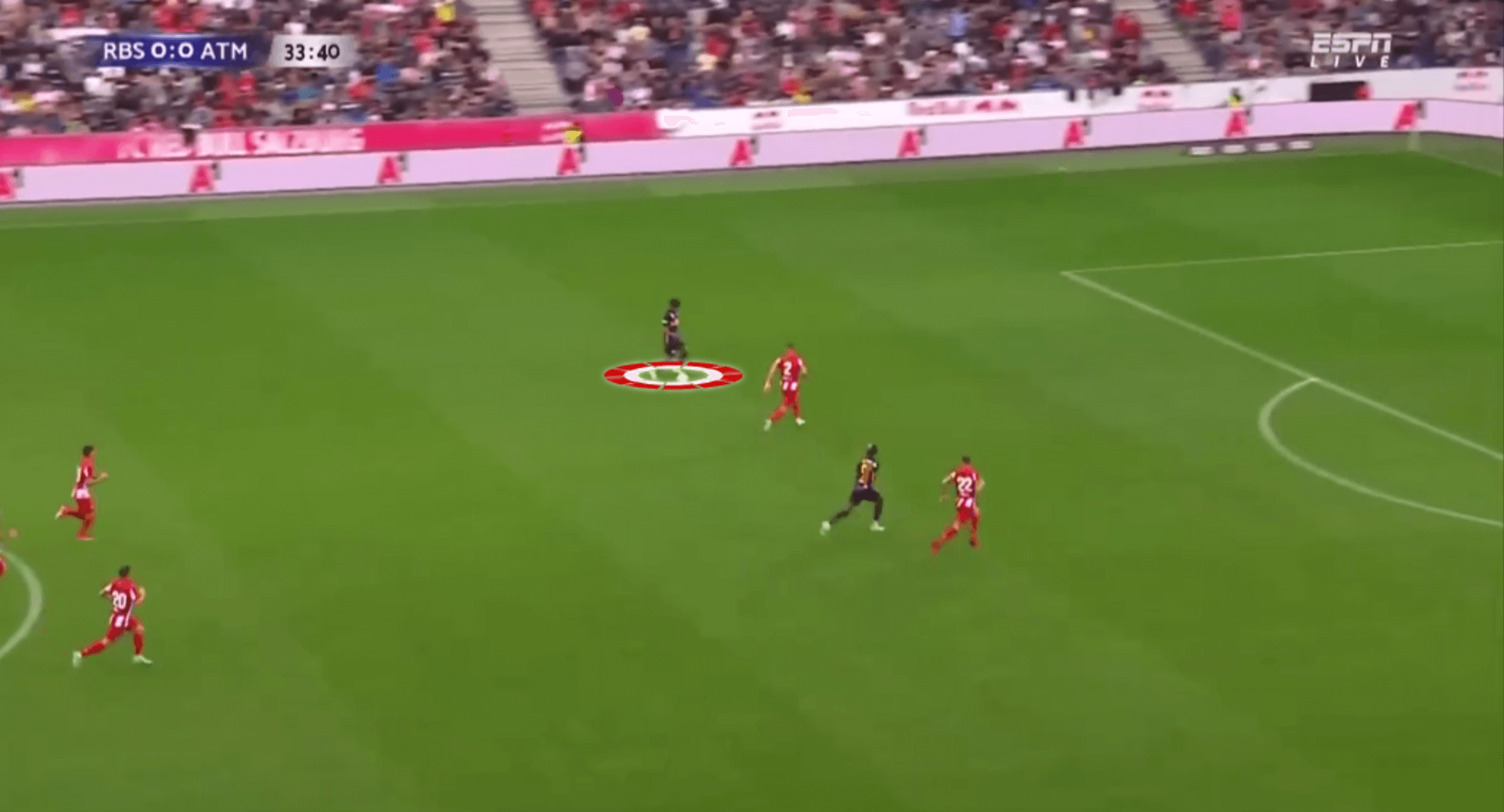 In the still above, Adeyemi has just received a pass. Now, there's space to attack but doing so immediately would narrow the angle and would likely force him into looking to cross the ball to a team-mate.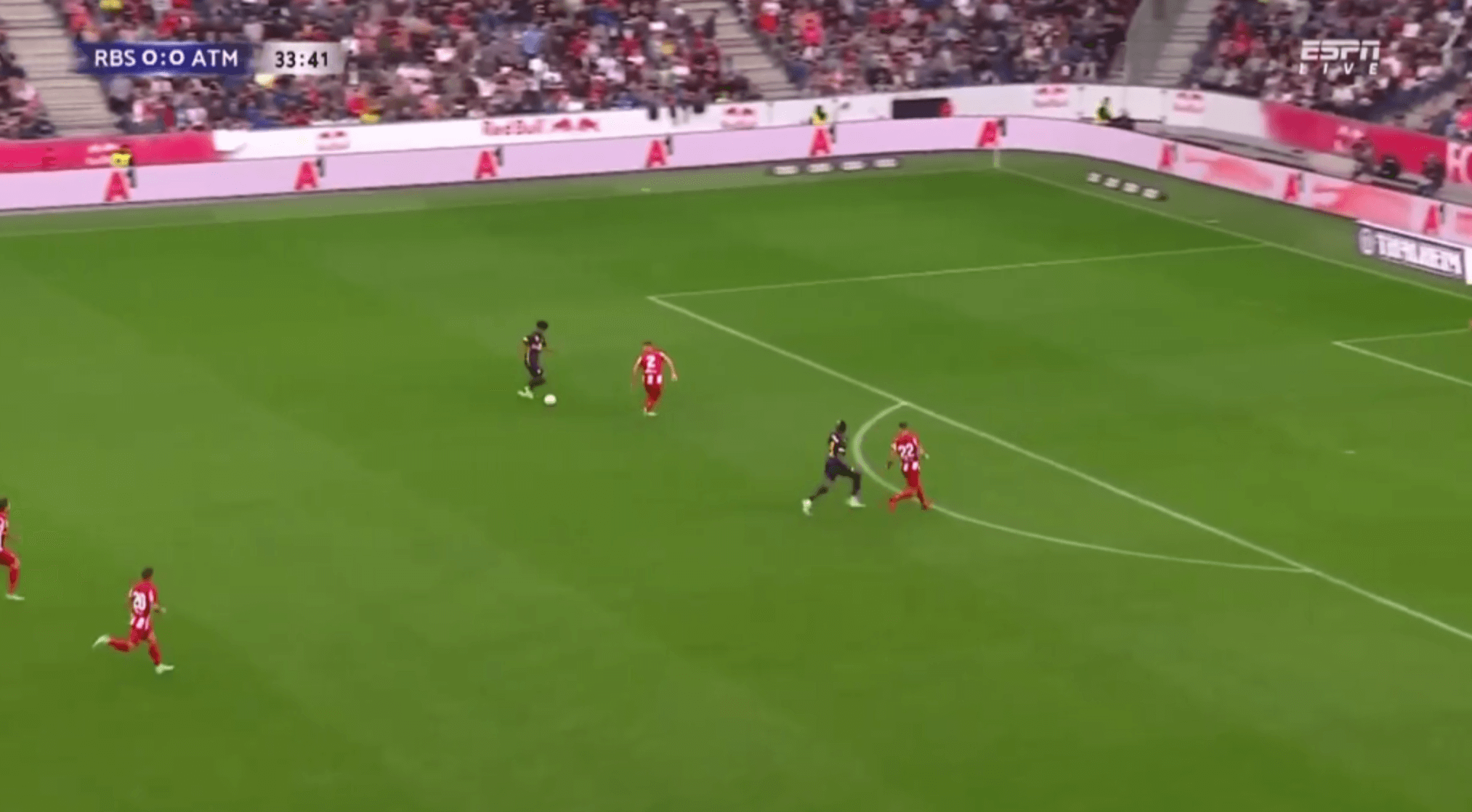 Adeyemi recognises this and slows down play – similar to what Mane does in these one-on-one situations – forcing the defender into making a decision. In this instance, the Atleti man looks to show the former Bayern Munich academy player down the left.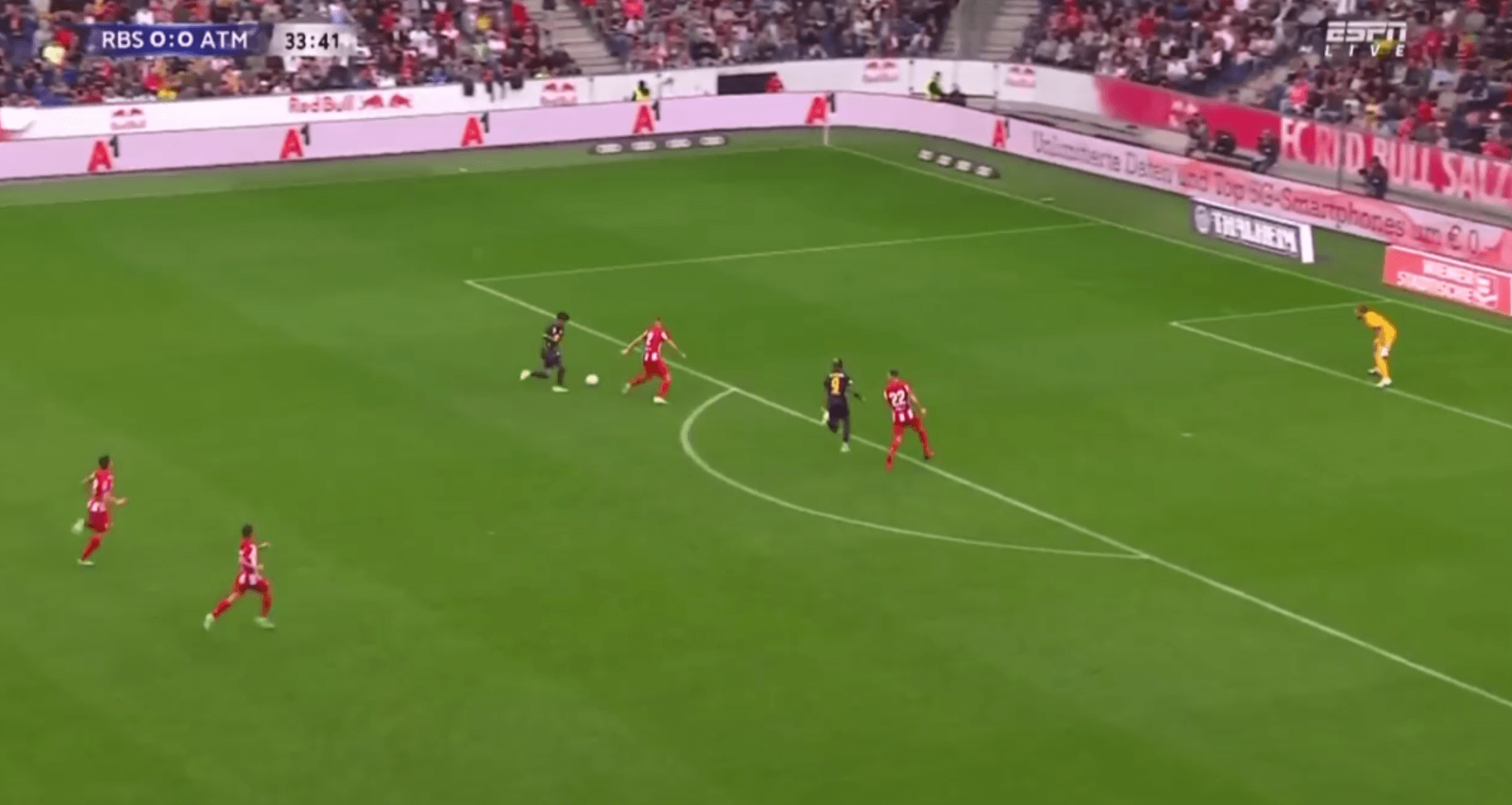 In the blink of an eye, Adeyemi shapes to cut inside onto his right before shifting it back onto his stronger side and making the most of the space he's carved out for himself. The defender took a step back to cover the potential shot (or pass) on his right and this is all the Red Bull Salzburg striker needed.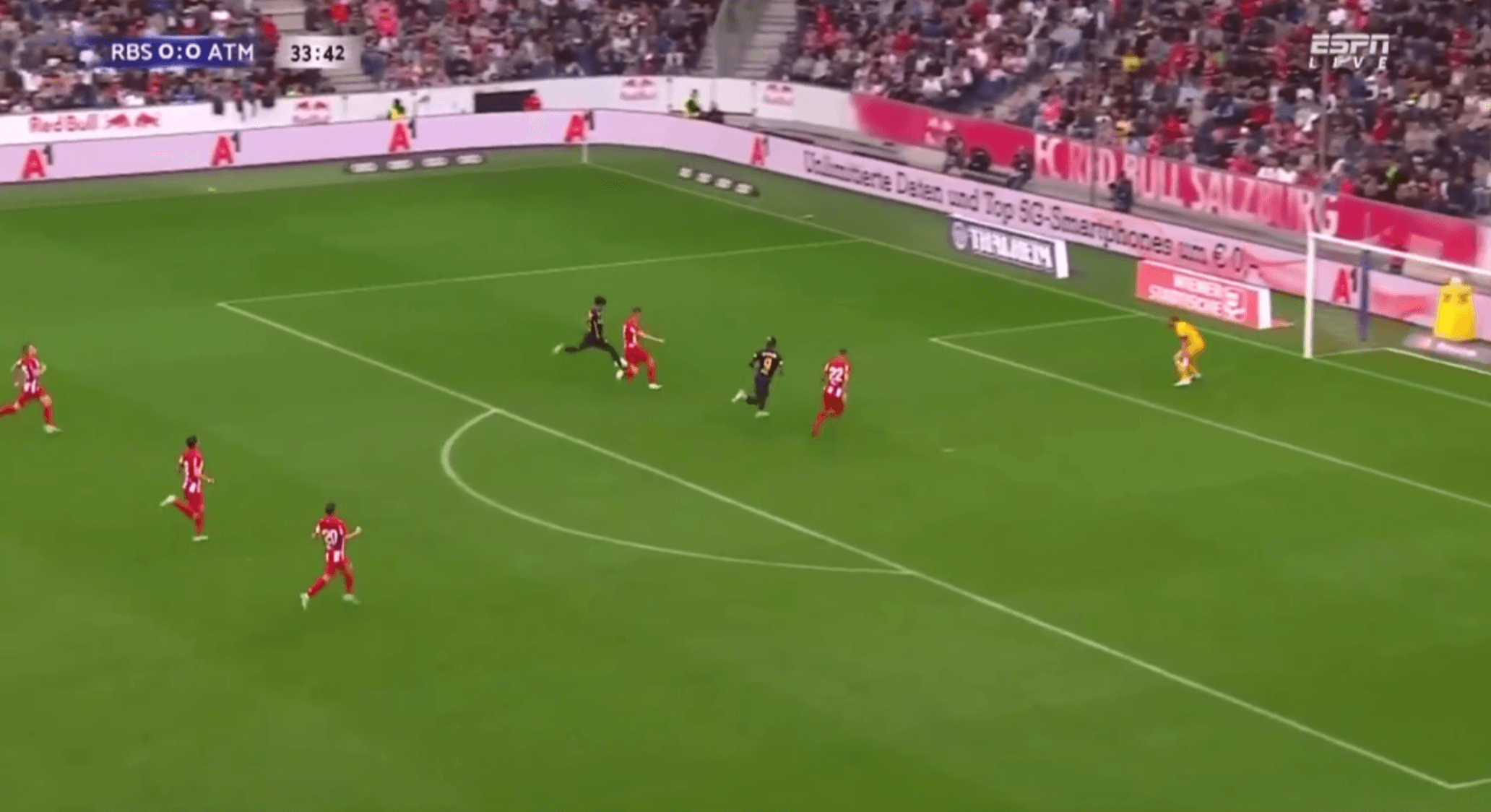 Adeyemi gets a shot off before the defender can get back at him and it arrows into the bottom corner. This is the part that reminded me of Sane. That drilled left footed shot into the corner having created half a yard. 
It is a classy finish against one of the best goalkeepers in the world. 
Liverpool don't have an attacker like Adeyemi. That alone makes him an intriguing prospect. 
It is also worth noting – as @HonzaRihaftbl flagged – that he usually plays in a two-man attack. Wouldn't get the same sort of space in our three. pic.twitter.com/Hy0uIKUHb8

— Sam McGuire (@SamMcGuire90) September 9, 2021
He's versatile, malleable, potentially brilliant and he has the ability now to play a part. 
The Reds rarely spend that sort of money on a youngster, but there are exceptions to every rule and Adeyemi could be one. 
His output appears to be scalable – he's not reliant on huge volume and the key metrics are ones he'd likely improve upon at Anfield. 
Adeyemi is a talent. Didn't think Liverpool would make a move for him this early given he's only played ~1,600 mins for Red Bull Salzburg in the league, but they might see him as low risk, even at the rumoured €30m. pic.twitter.com/Ct2Ehpu4iZ

— Sam McGuire (@SamMcGuire90) September 9, 2021
Granted, the sample size isn't the largest, if Liverpool wait, there's a chance the club are priced out of a move for the teen. It has happened previously and it'll no doubt happen with others in the future. However, if he's a genuine target, it might be a case of now (as in the January transfer window) or never.