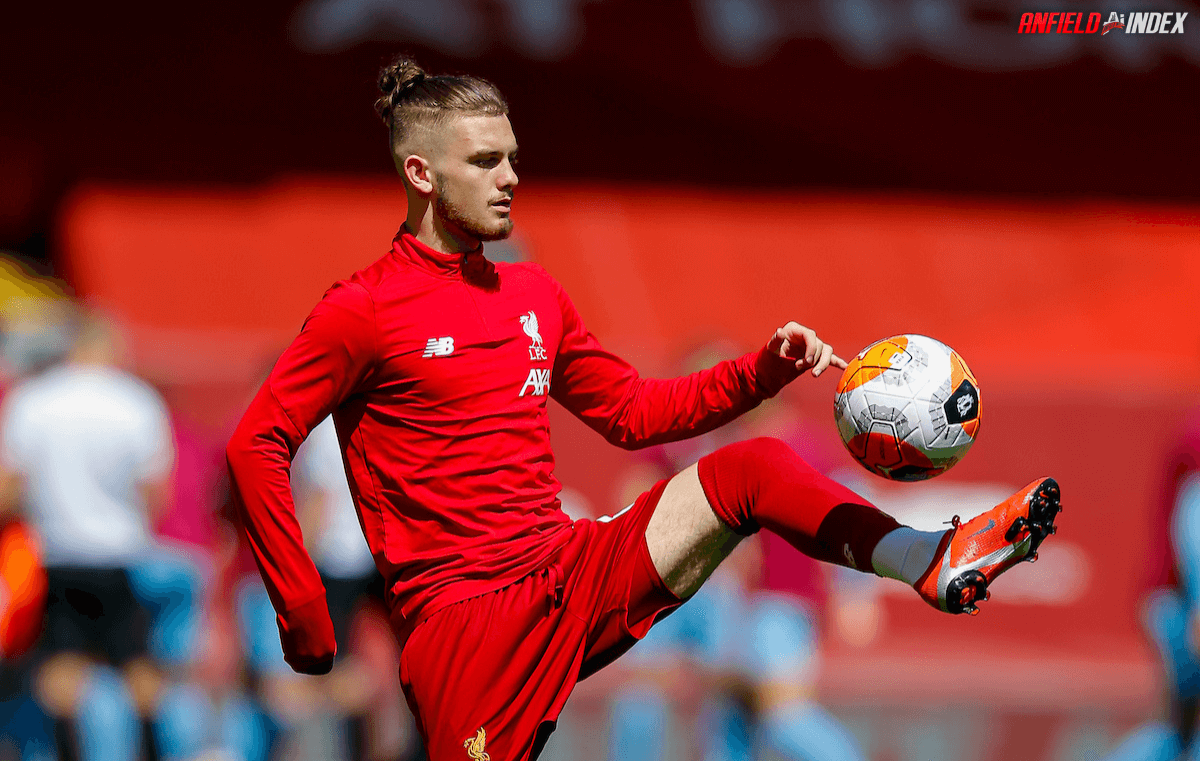 The Harvey Elliott injury
Why is it the people who regularly criticise referees for poor decisions are now using the fact Craig Pawson didn't blow for a foul as a way to back up their beliefs that Pascal Strujik should not have been sent off? 
Likewise, those who regularly mock the likes of Danny Murphy, Gabriel Agbonlahor and most ex-pros who now work as pundits are now using Harvey Elliott's opinion as a way to justify to others that their opinion is right and it wasn't a foul. 
The fallout to that tackle has been bizarre. 

Referees make mistakes. It is common knowledge. They even make mistakes when they get a second opportunity to review something, as highlighted by the countless decisions made by officials following intervention from VAR. 
So Pawson missing something in real-time when he's not in the best position to assess a challenge is hardly surprising. I'm not entirely sure why all of a sudden his initial decision is to be taken as gospel. 
You can pick and choose when officials get it right. Well, you can, but it just seems odd. It must be nothing more than a coincidence that they're right when their decision matches up with an opinion you share. 
It is a similar story with players, too. 
If you spend 99% of your time claiming they spout utter nonsense because you disagree with what is being said, you can't then go all in on something when you're in agreement with their opinion. Elliott has said he doesn't believe it was a foul, but, at the end of the day, that is just his opinion and it is irrelevant. 
Ultimately, it means nothing. 
All that matters is what rules or guidelines are being pushed by the PGMOL. 
A tackle or a challenge that endangers the safety of an opponent or uses excessive force or brutality must be sanctioned as serious foul play. 
Any player who lunges at an opponent in challenging for the ball from the front, from the side or from behind using one or both legs, with excessive force or endangers the safety of an opponent is guilty of foul play.
At no point is intent mentioned. It also makes no mention of winning the ball, because, despite what some people think, that isn't a get out of jail free card. 
For those claiming Strujik didn't mean it, there's no malice and he won the ball, so what? 
If he was sent off because of the injury, so what? It states in the rules that excessive force is what qualifies it as serious foul play. Excessive force can often result in an injury. So, yeah, maybe Strujik was sent off because of the consequence of his challenge, but that is kind of the point, no? 
Had he not catapulted himself forward with both feet off the ground in order to make the challenge, maybe he doesn't injure Elliott. 
But he did. 
He lunged for the ball with no real control of where he was going to land and he did so at great speed. That is why he ended up landing on Elliott's ankle. 
I've seen plenty say that sort of challenge would've been lauded 20 years ago. It would've, but the game has changed massively since then. Elliott is only 18. He wasn't even alive when football was played like that, let alone playing. He isn't familiar to that level of physicality. If he was, there's not a chance he'd be looking to get across Strujik. He did that knowing a touch would result in a free-kick, like it always is. If for a moment he thought a challenge like that would arrive, he'd likely knock it to the right into space and away from the Leeds United man. 
I don't understand why this is so controversial. It is a contact sport but players need to be protected.