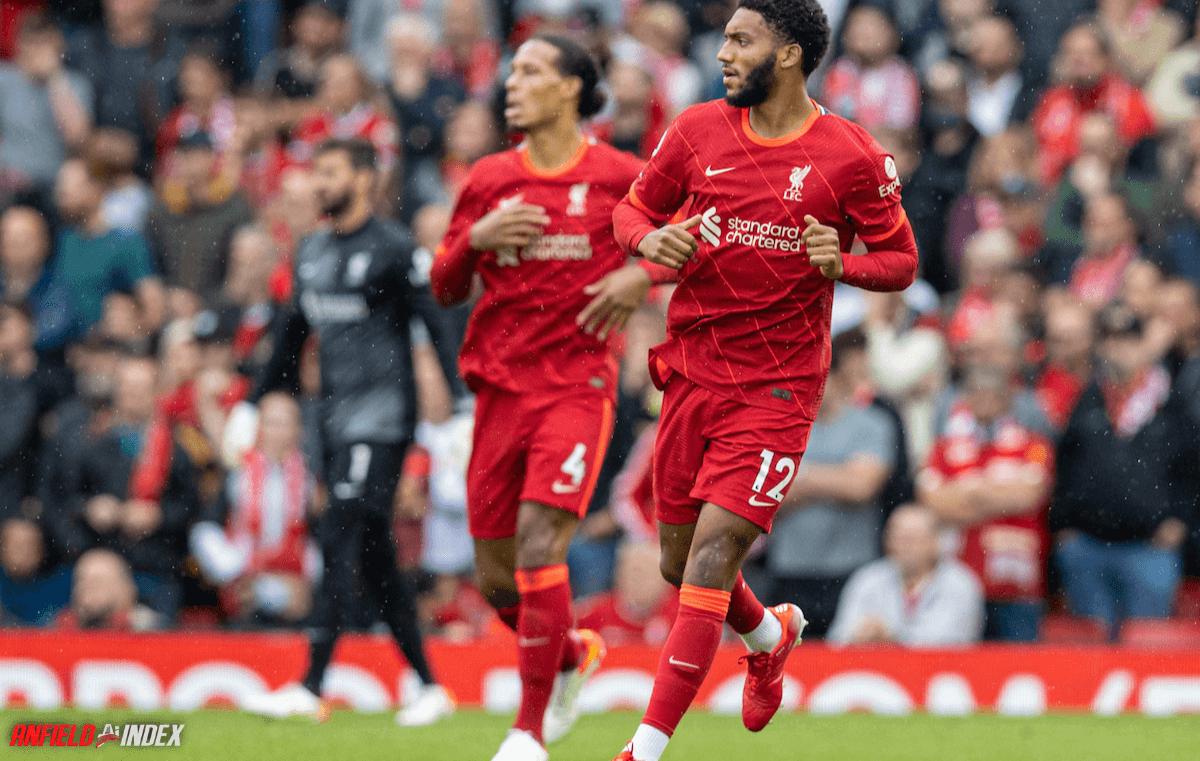 The Rearguard Solution
Centre-back partnerships can offer sublime foundations and turn teams into serial winners. Alessandro Costacurta and Franco Baresi jump to the front of that formidable list, as a partnership that allowed the rest of the side to dominate literally everyone.
In the modern game (especially within the Premier League), the ferocity of play and sheer culmination of games has now enforced adjustment to Liverpool and Jürgen Klopp's thinking. The reds have started the season in an impressive manner, and the four first team centre backs have now all featured in a couple of combinations. If I were to categorise each individual player, Virgil Van Dijk would be the lead defender and a commanding influence that must start the most important games. Virgil's rest in the Champions League this past week was almost a surprise, but upon reflection could lead to a revised model of selection, one that benefits the entire season.
After Virgil, Joël Matip currently stands as both the most senior defender (and best probably suited), to Liverpool's style of play. His form is outstanding so far this season, and his partnership with Virgil could be absolutely vital in selected top end games. Joe Gomez would then slide into the number three position (as a slightly less experienced player that has brilliant attributes), but is coming back from a long term injury, much like Virgil. His level and rebuild probably needs more care and attention, therefore must start both League and Champions League games with one of the more senior defenders. Then there is young Ibrahima Konate. This summer signing absolutely looks the part, and with the correct starting partner he could offer long term solidity at the back. He (much like Gomez) must continue to play alongside either Joël Matip or Virgil Van Dijk, to ensure control in such an important backline. To place too much reliance on Konate's giant shoulders so early, could be detrimental to his slow build, and I would rather Virgil was his continuing partner to talk him through matches.
The starting calibre four offers varying qualities, but all are great components of the defensive group, and must be used appropriately throughout the year. This form of rotated selection will ensure both rhythm and avoid overloading players, especially those that can be susceptible to injury.
Against AC Milan, we saw Joël Matip and Joe Gomez start, with Virgil dropping to the bench. Preservation of brilliance is clearly on the agenda so far this season, and keeping all four rotating seems to be a sound choice. The games Van Dijk sits out will have to be selected carefully, but clearly the Milan affair was seen as a good game to give minutes to Joe, and manage Virgil's load. Inevitably there were one or two moments of hesitation, and Virgil being able to orchestrate the midfield positioning was perhaps missed more than anything else. The game was deservedly won, and the team sheet apparently wiped clean ready for Saturday. Virgil was rested in order to be ready for that weekend, and maintaining his availability throughout the year is perhaps the most important job of the Liverpool medical team.
With Crystal Palace rolling into Anfield on the back of their win against Tottenham, a more physical and robust partnership was chosen to deal with an effective Eagles forward line. The pair of Virgil Van Dijk and Ibrahima Konate were selected for the game, with the latter making his senior reds debut. This type of game was the perfect occasion for Konate, with a physical battle with ex red, Christian Benteke, awaiting. To have Van Dijk commanding the backline and defensive structure, this almost allowed Konate to solely concentrate on his personal battles, which he did with brutish efficiency. His skill set, imposing frame, recovery pace and power is the true version of how some people see Nat Phillips, and Konate now completes a brilliant roster of four starting calibre central defenders. Nat Phillips is a nice option as a 5th choice, and his place is the squad reflects his suitability to the reds system.
The coming games will offer more and more insight into how rotation will be managed, but my hope is that before Manchester City's visit in a few weeks, the current pairings are maintained and rotated accordingly. I would allow Phillips a rare start against Norwich this week, as this League Cup tie should be used to build chronic loads, and attempt to unlock rhythm in some underused squad members. My other desire would be to see Joe Gomez and Joël Matip each take 45 minutes next to Phillips, allowing Virgil Van Dijk and Ibrahima Konate a rest before another paired start, away to Brentford on Saturday. Brentford will offer a not dissimilar threat to that of Palace, and a allows Konate's slow migration into the team to be overseen by the world class Virgil.
As with my weekend predictions, my thinking may be well off. But to have two starting pairs of such a level and quality, seems logical for this initial period of games. I wish Virgil Van Dijk and Joël Matip were able to start each and every game, but I would rather see the group grow and be able to be called upon throughout, rather than be overplayed. Key runs of games can be managed, and with elite players there should be campaign management, to ensure the fitness and form of players. As and when key battles present themselves, I'm sure the best suited players will start, however building around those games can be a delicate and beneficial form of selection. The bigger picture must be viewed, in what could be the tightest Premier League title race yet.
The rhetoric is now how to manage so many good defenders, and I'm glad that is the scenario after last seasons utter implosion. We have games this week, and in the run up to another silly international week. However way it is looked upon, the defence looks solid and well equipped for an intriguing campaign. The battle will now be on, to see who partners Virgil in both the key games, and the business end ties. This mentality could be vital, and just keeping all these players involved is a million miles away from last seasons debacle. To see this defensive group is a tremendous sight, one that could give Liverpool the slightest of edges, as we close in on the busy Christmas period.