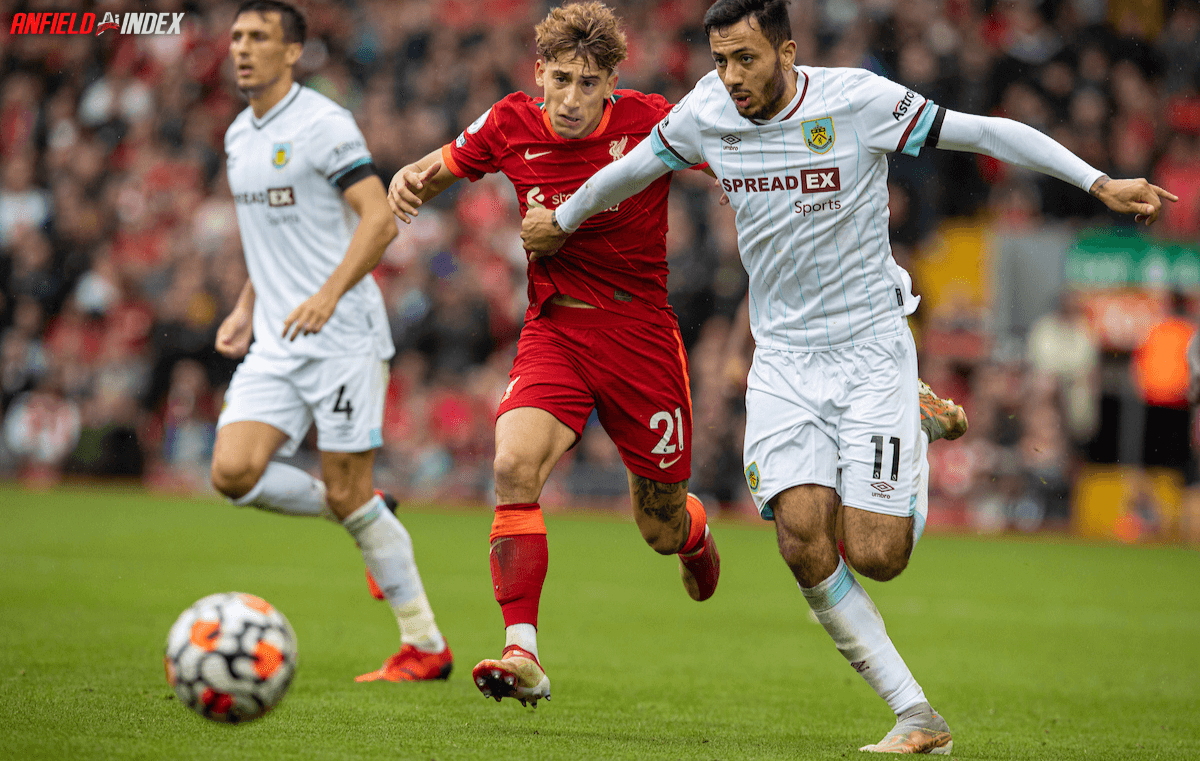 The Tsimikas & Robertson Rivalry
Competition is a good thing, and a comfortable player can be a potential risk in critical situations. To have two players vying for the same position can add intensity, urgency and quality to either players' performance. The ability to rotate also allows a few vital components, aside from fears of being dropped raising a player's game. The need to rest players (especially those that are flogged during international breaks) can maintain a level of freshness and thus added dependability throughout. Central midfielders and overlapping full backs will often produce huge numbers in distances travelled, and to have good options for coverage is only a good thing for the players and the squad. To have options is far greater than the alternative, and all Liverpool should be very aware of this fact after last season.
When Andy Robertson was signed from Hull, it was a low key move that saw Liverpool's back up midfielder, Kevin Stewart, move in the opposite direction. The fees (both received and payed out) on these two deals made the signing a near enough straight swap, and perhaps the shrewdest piece of business in Michael Edwards' reign as Sporting Director. Robertson's slow build into the first team brought massive curiosity as to his level, and after a season of James Milner cutting inside at left back, it was an area that needed an upgrade. The other left back option, Alberto Moreno, had been passed over for squad favourite James Milner the previous year, but had won his place back just as Robertson arrived. Having the added competition propelled the lovable Moreno into his good run of form, and this allowed Jürgen Klopp to slowly build Robbo into his bespoke system, though from the training ground only. The murmur was becoming louder that Klopp had recruited a dud, until of course he finally played, and the rest is history.
A year ago, and even just a few months ago, Robbo was part of an illustrious group of reds that were simply untouchable. As Eliot Ness was once the leading light within a group of remarkable individuals, so was Robbo within the Liverpool squad. If Robbo were to be missing for any reason, heads would drop and the realisation of Milner dropping in for any extended spell was somewhat daunting. James Milner was (and still is) at the time, a capable squad player able to fill a number of roles for limited periods. His ability to come into a games late to close out tight situations is still apparent, but coverage of a fullback role (especially on his weaker side), just isn't sustainable for a top end side.
When once there was a need for a first team left back, Robbo was able to answer the call and deliver. After the departure of Albie Moreno, there was then a clear need for further reinforcements in this area. It looked at one point that former Norwich left back, Jamal Lewis, was headed for Anfield, but deal never materialised and Michael Edwards was diverted to another name on the left back list, Kostas Tsimikas. The stylistic make up of Kostas seemed a good fit, and the fee was absorbed by the very welcome monies received for Dejan Lovren. A young, able and talented left back coming in to lighten the load on the Scotsman Robertson was sound business, until certain problems started to come to the fore. The injury crisis at centre back meant that Klopp was forever intent (probably to his detriment), to start Robbo whenever possible. Senior defenders were in short supply, and Klopp chose to have Robbo starting time and time again, in order to maintain some form of trust and stability in his back line.
Jurgen Klopp is most definitely a trust manager, a man devoted to his squad of players, once they graduate into his inner circle. You can imagine his man management skills will extend to any level, and his father figure role at the head of the table is a famous facet to his legend. The key for players is being able to make that table of trust, and become part of that tight inner circle of trust. We have seen first team players like Mamadou Sakho cast into banishment, various players never used (even in desperate times), and this is down to trust, or lack there of. There are key players that have been brought into the squad over recent years, that have a clear and instant role to play, but the outsiders, back up and incoming players that are not within that top tier group, sometimes find it harder to make an impression.
When Takumi Minamino was signed from RB Salzburg, I for one was overjoyed at the smart purchase. The same is true of Naby Keita and perhaps Alex Oxlade-Chamberlain. These three players have never cemented themselves as trusted first team assets, and this current season is the first real instance, where clear rotation has allowed opportunity to the usual bench warmers. Obviously injuries, poor form, lack of rhythm and even a loan spell can make it difficult to achieve Liverpool starter status, but last season (the campaign of covid), has seen Klopp come to terms with a wider net of usable squad options. We have already seen far more players rotated in and out of the side (to the glee of sports scientists), and we seem to be witnessing a pop in the performance levels of some. Divock Origi is doing something we thought was long gone, and performing to his capabilities instead of wondering through Anfield life like a stroll. Taki is looking both lively and dangerous in certain circumstances, whereas Harvey Elliott was looking every ounce of pure football joy, until his injury. Naby Keita is finally becoming like the player we know is inside, and a certain back up left back has just became a real competition piece for Andy Robertson to consider.
Ability is one thing, but attitude, confidence, desire and an understanding of the system requirements are also part of this teams make up. As I wrote within the Curtis Jones piece, opportunities need to be taken as they do not present themselves too often. In Kostas Tsimikas, a bright pre season was rewarded with actual first team game time in the Premier League. We saw this occur with Harvey Elliott, and it appears both players have won over both the crowd and Jurgen to become clear squad options this season.
Both Tsimikas and Robertson offer similar gains to the side. Good overlapping runs, good energy and good crossing qualities are a requirement for Klopp, and each excel to some degree with these needs. Each player does have advantages in their attacking and defensive capabilities, with Robertson the more robust and workmanlike defender, whereas Kostas is more refined in his final third delivery. The slight difference aside, both offer really encouraging options, and to have an elite Andy Robertson being pushed by Kostas is a positive for everyone involved. There will be certain games (perhaps tougher and less dominated games), that require the excellence, doggedness and shithousery that Robbo offers, without losing too much as an attacking threat. It also needs to be understood that Robbo is a fine attacking implement with great numbers, and in no way should be pigeonholed as a defensive fullback.
With Kostas, his more natural game will tend to suit encounters against low block teams, or teams that are vulnerable to pinpoint balls into the box. Both players have great assets, and with this rivalry I see great levels rising even higher, and no negativity or slander should be said about either.
To have both these players fit and in form, is to ensure coverage and great levels at left back. The likeliness is that we have Kostas for this season and next, and receive a substantial offer. The model suits this, and the recruitment of a Trent backup, and another forward piece should be done also. This squad needs to be more than the 12 or 14 players of old, and the modern game (with its ridiculous schedules) requires quality in abundance. That we have this quality in depth at left back is a tremendous reality, and I'm keen to see these two men fight for that left back spot throughout the season.