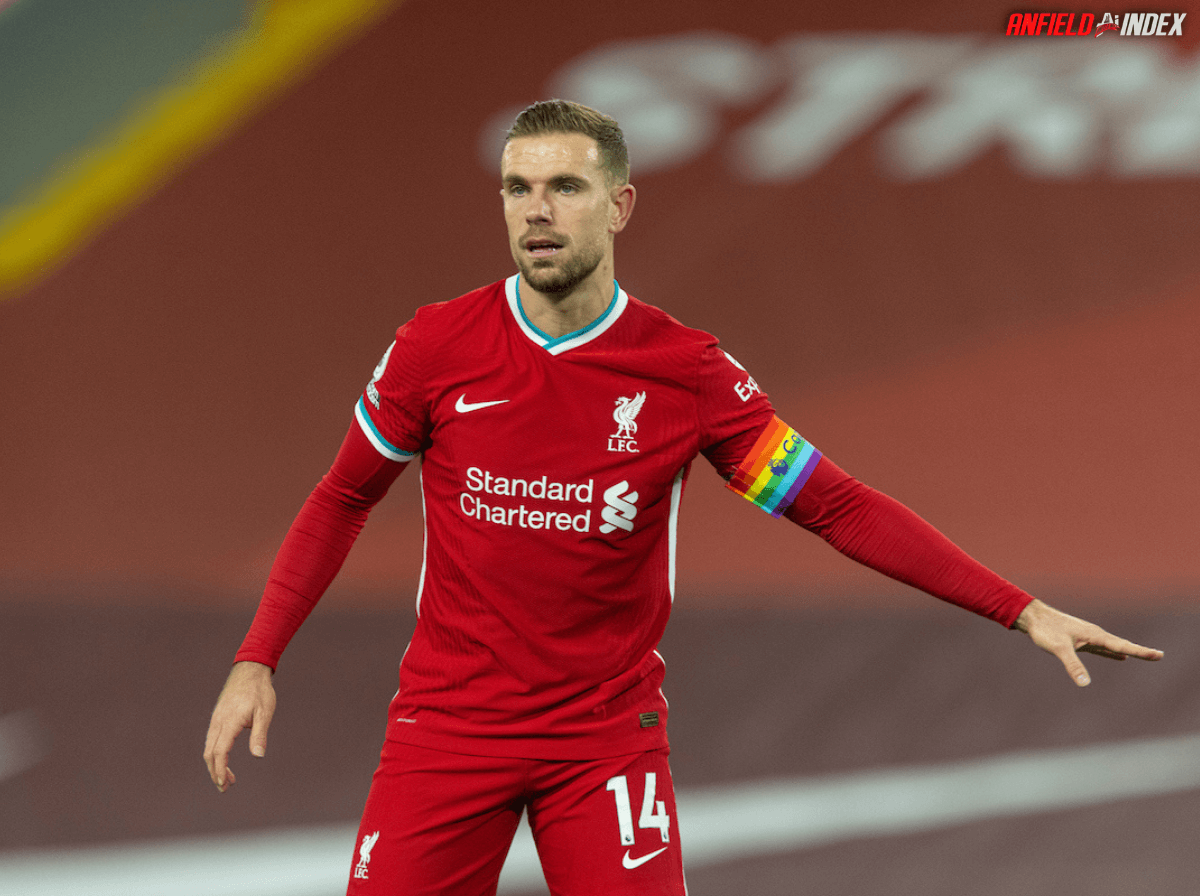 The Liverpool Captaincy
As Sami Hyypiä entered the latter stages of his Liverpool career, his brilliant play and guaranteed starting position in the side became slightly less assured. His role for the team had been phenomenal, and he had helped massively in building a defence, deserving of such a club. He took over from Jamie Redknapp as Liverpool captain (as injuries and form sidelined Redknapp), and led the team with brilliant professionalism throughout.
As the team entered the final stages of Gerard Houllier's reign, a certain academy prospect began to make waves on first the team training ground, and later on the pitch. Steven Gerrard had arrived on the scene, and immediately impacted. His own footballing and personal growth started to truly flourish, as he played his way into the hearts of the fan base. The back story of Steven Gerrard does not require too much dialogue, except to say that once Gerrard became fully established, there came a time for new team leadership. The side was about to evolve, and the impact of this singular and spectacular player, required the team to undertake new on pitch leadership. Sami Hyypiä would continue to play to a high standard, and perhaps became able to fully concentrate on his game, aside from the obvious weight that the Liverpool arm band brings.
As teams evolve, sometimes there is a dynamic shift that should be felt throughout the dressing room. When Graham Souness arrived at Liverpool, his presence and mentality meant that he was the only man able to drive his club forward, to spectacular heights. His will to win, sheer ability and unshakable ruthless streak garnered respect from his peers, and fear from the opposition. There are those that will perhaps underplay the import of the armband, and in certain circumstances and countries that is of course true. However, with English teams, teams that wish to achieve consistent greatness, there's  usually a leader that is able to drive his team to victory, through output or ambition. Graham Souness is perhaps the greatest captain in Liverpool's history, and his teammates would most certainly play to his liking, or face the consequences.

When Steven Gerrard became the Liverpool captain, it may have been a case of rewarding excellence and attempting to ensure his happiness. Regardless of this, any past player (for Liverpool or England), will often pin point Gerrard as the controller of proceedings. In any training match, domestic bout or international affair, Gerrard was the player that set the tone. His world class ability and expectations would often strike a nervousness into those around him, and this desire to maximise everything around him made him both a great Liverpool and England captain. When assuming the duties from Sami Hyypiä, it was a risk (with the giant Finn still a first team player), but long term, the decision was proved correct. The spell of Steven Gerrard (as Liverpool captain) benefitted everyone, including Sami, and number five will forever be cherished.
Liverpool, in recent years, have amassed a brilliant period that has continually evolved. There are certain personnel within the squad that simply stand out, and have become indispensable. Leadership duties have been shared a little, but one thing has remained since Klopp took over as Liverpool manager, and that is his team captain, Jordan Henderson. Henderson is a player who has acted professionally throughout his tenure as a red, and his contribution has been recognised by his fellow professionals. This Liverpool squad, as it currently sits, benefits from Henderson as a useful squad player and asset. His homegrown status is a bonus, and his role as a dressing room leader will remain until he leaves. The undeniable fact though, is that Henderson has been consistently overtaken by incoming players, in both their quality and impact on the team. The side has evolved exponentially since his days as Gerrard's 'runner', and so must the leadership and identity of the team adjust. Virgil Van Dijk became the leader of this side the moment he arrived, and after a season of injury, he has returned to once again show the world his world class status.
There are certain issues that are being highlighted this season, and one could easily point to many of last years failings, but given the injury list, it would probably be harsh. Jordan Henderson is no longer a first team level player for Liverpool, and  his need to make an impact as captain, is having an added effect on his ability, which is already in mass regression. His want to dictate play, become involved in set plays, wander the pitch aimlessly is now becoming a major problem. The continued presence of Gini Wijnaldum in midfield, meant that many problems became irrelevantly. With Gini now departed, and the system lacking its ever present, there is an alarming lack of on pitch stability and leadership from the veteran Henderson. This poor showing is not limited to an early season funk, but of a player that relied on energy and working within a system. Neither of these key requirements are occurring (within the skippers game) at present, and it could be that his individual needs have to be concentrated on, in order to improve his displays.
When an elite team is winning, leadership can be pointed to as a fundamental gain within a tight group. It's no coincidence that the recent success mirrored Virgil's arrival, and orchestrating such control of games. The time has now come for leadership to be passed over, and player representation to be governed by the teams true leader. Jürgen Klopp is probably dismissive of the issue, but to release Henderson from a potentially distracting role (as Liverpool captain), could invigorate is game. The team needs to look to a new team leader, and it be made official. Henderson needs to fall under the rule of a more senior team member, so that he can be held culpable for mistakes, something which may not be the case at this moment.
Given form, it could well be that Henderson's continued selection this season is more down to injuries to other players, and surely Klopp will be aware of his continual sub-standard performances? The fan base is forever split, but the lack of quality in Henderson's game was always outweighed by other factors. If the other factors are now sliding away, then there will be little choice but to pull Henderson from the first eleven. A skippers' role is to show leadership and sacrifice, and the next course of action should be for Hendo to step down, and attempt to galvanise his game, without distraction. Virgil is the leader of this team, and the next phase of this team should see him installed as the club captain. Qualities deserve recognition, and a Van Dijk led team is what this brilliant set of players and fans deserve.