Mohamed Salah might be playing the best football of his career right now. 
The 29-year-old has eight goals and two assists in eight outings this term. There's an air of inevitability about him in general. It doesn't feel as though if he's going to score, it is more of a matter of when he's going to score. No matter what happens, it just feels as though he's going to find the back of the net. 
The penalty miss against AC Milan didn't bother him. He went on to score the winner in that game. Some players might've felt the weight of the miss against Brentford on Saturday, Salah scored twice in his next outing – the 5-1 win over Porto. 

You can understand why he's as confident as he is. Even when feeding off scraps, he's effective. With Liverpool having the most effective attacking unit in the Premier League so far this season, Salah knows he's going to get opportunities. 
Despite playing more of a wide role this season in Liverpool's new-look dynamic on the right, he seems to be getting into more dangerous areas on a regular basis. 
It is ironic really. The wider he is, the better the opportunities he seems to be having. Perhaps it is because of the regular overloads Liverpool are having on that side of the pitch. 
As I've detailed in multiple pieces this season, Alexander-Arnold popping up in central areas often as he has been doing this term causes problems for opponents. 
Stand off him and the No66 will punish you by putting the ball into the penalty area. Get too close and it creates space for Salah and the right sided centre-midfielder to exploit. Teams are having to pick which they believe to be the lesser of the two evils. 
This new tactic on the right, coupled with Liverpool having fit players again and being able to control the ball and the space, has meant it is something of a perfect storm for the prolific forward. 
You can see in his shot map below, courtesy of Twenty3.sport, he's had an abundance of opportunities inside of the six-yard box this season.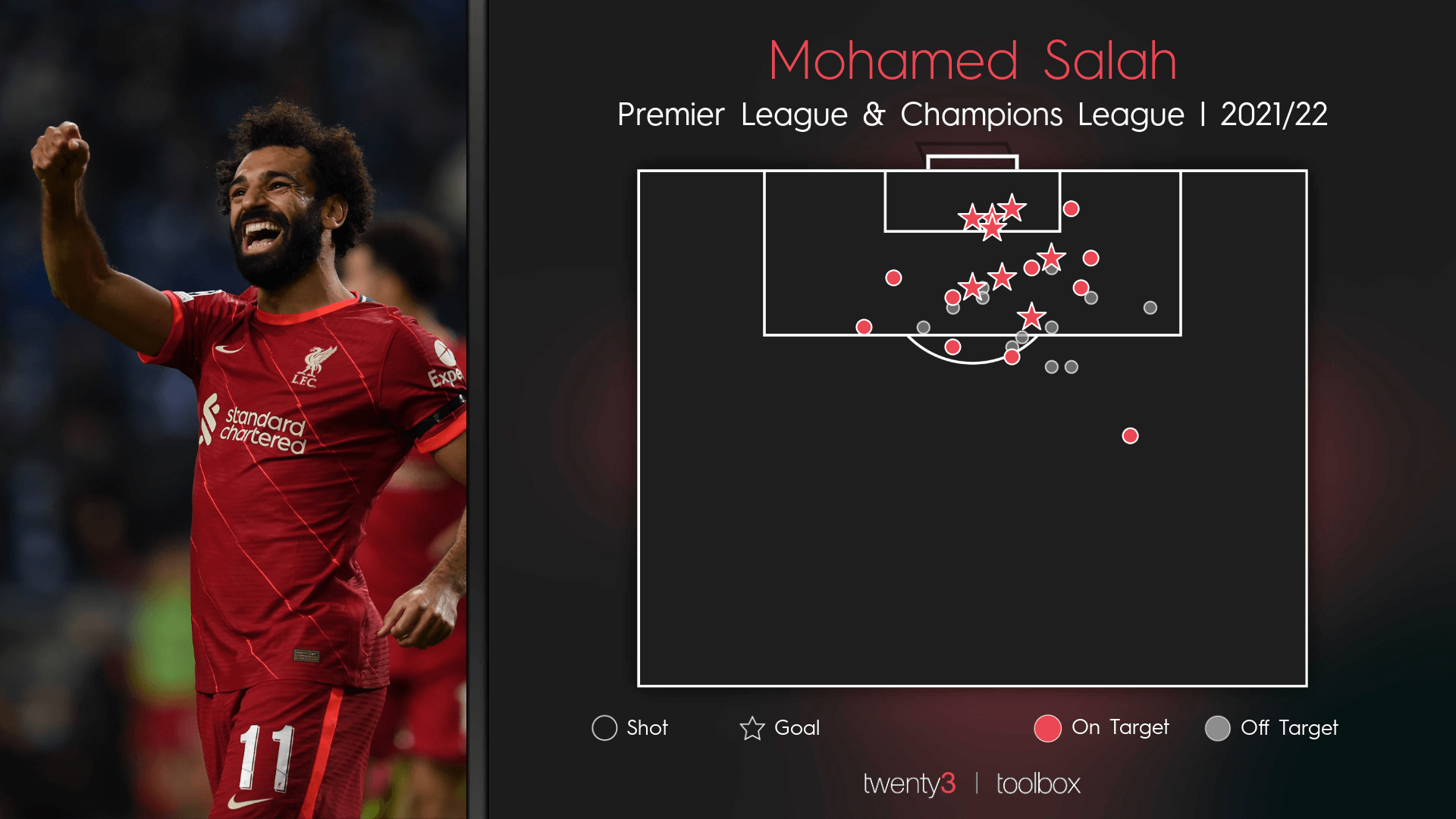 In fact, he's averaging over four shots on a per 90 minute basis and the last time he managed that was during the 2017/18 campaign. Granted, this is a small sample size and things could change as the season progresses, the signs are encouraging. 
His expected goals average is actually identical to what he posted during that record-breaking debut season on Merseyside, too. 
Many people worried about Salah heading into this season. He failed to score during pre-season and they felt he was too wide in this tweaked system. It was clearly just teething problems though.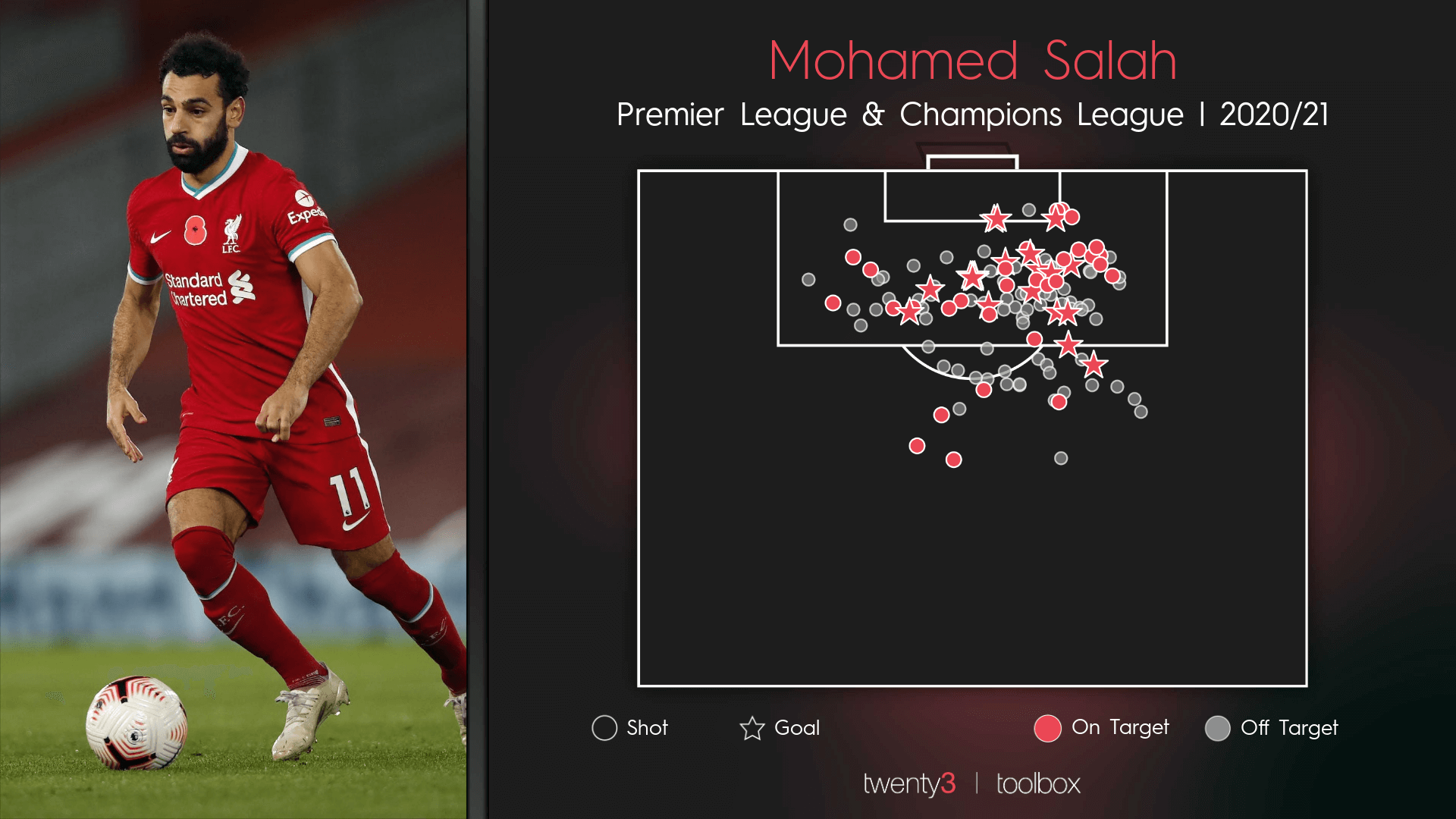 It is a far cry from what we witnessed last year. Salah, despite all of his goals, struggled to receive the ball inside the six-yard box. 
Obviously, Liverpool want their most potent attacker in the best areas. Perhaps this is one of the reasons they have tweaked how they're playing this season, to get Salah into these areas in a bid to make life easier for him. You can't argue with the results so far. 
We could be in for yet another record-breaking Salah season.