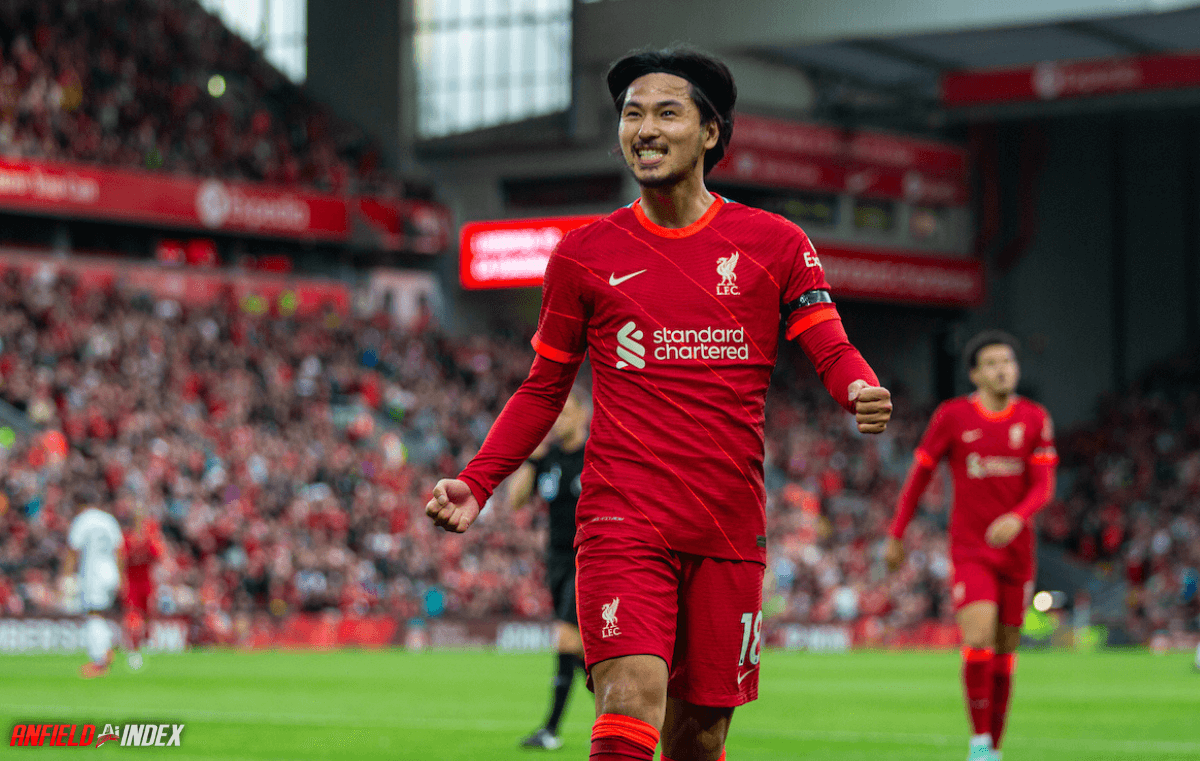 What is Takumi Minamino's best role for Liverpool?
Takumi Minamino, like so many Liverpool players, is a bit of an enigma. 
He caught the eye for Red Bull Salzburg in their 4-3 loss at Anfield, with even some players reportedly singling him out for praise afterwards. When it was revealed he had a £7.25million release clause, a move for the Japan international felt like a no-brainer. 
It appeared as though he was the perfect fit for the Reds' frontline. Some even called him Firminamino due to his knack for finding space in a way not too dissimilar to Liverpool's Brazilian forward. 
Minaimino was a goalscorer, a creator and a space manipulator. He looked set to be the definition of a bargain. 
Yet, as fate would have it, he moved at the wrong time. 
The Premier League was paused due to the pandemic just two months after his arrival. As a result, his adaption period was pretty stop-start. When football resumed, Liverpool guaranteed themselves the title and players took their foot off the gas. This no doubt had an impact on his settling in period, too. It must've been hard for him when team-mates aren't having to give their all. They lost focus at a period when he was trying to learn the ropes. 
Then last season happened. Injuries to key personnel meant Jurgen Klopp had to stick with established players elsewhere. Minamino couldn't get a game, no matter how much he impressed when he was given a run-out. 
Klopp touched upon it not so long ago. He said he couldn't really give Minamino the opportunities he needed because of his height. It made no sense to add a small player to an already small team. 
His loan spell at Southampton didn't really work out and everyone assumed he'd be shown the exit door this summer. James Pearce, however, has since claimed the Reds never intended to part ways with their No18 and that the coaching staff always felt as though he'd be much better after a full pre-season with the team. 
Minamino caught the eye in the Carabao Cup win over Norwich and was praised in the post-match press conference manned by Pep Lijnders. 
"Jurgen said, 'Wow, the amount of times Taki comes one-v-one against the goalkeeper. I said, 'Yeah, it shows you don't need super, super speed to come one-v-one with the goalkeeper.' He is a very natural, intelligent mover. That's what we need; we needed it already in the last games. He has this good timing to move in behind, good combination play when the players are close to him."
Though he started in attack, he finished the game against the Canaries in midfield. If Liverpool are looking to continue with this experiment of using attack-minded players as one of the No8s then he ticks that box. He's better suited there than he is to a role in the attack. 
But is he going to start ahead of the likes of Jordan Henderson, Thiago, Naby Keita, James Milner, Curtis Jones and Harvey Elliott (once he returns from injury)? Is he even ahead of Alex Oxlade-Chamberlain in the pecking order? 
Minamino almost feels like a luxury player right now when he probably could be much more. But it might just be the wrong time for him, yet again. 
Maybe we get to see more of him in the Carabao Cup and in some Champions League group stage games once we know where we are with regards to qualification. A good run of performances could see him climb the pecking order. 
Until Liverpool know exactly how they intend to use him, though, he'll always be in this limbo-like state of not having a set role and impressing in cameos only to be dropped.