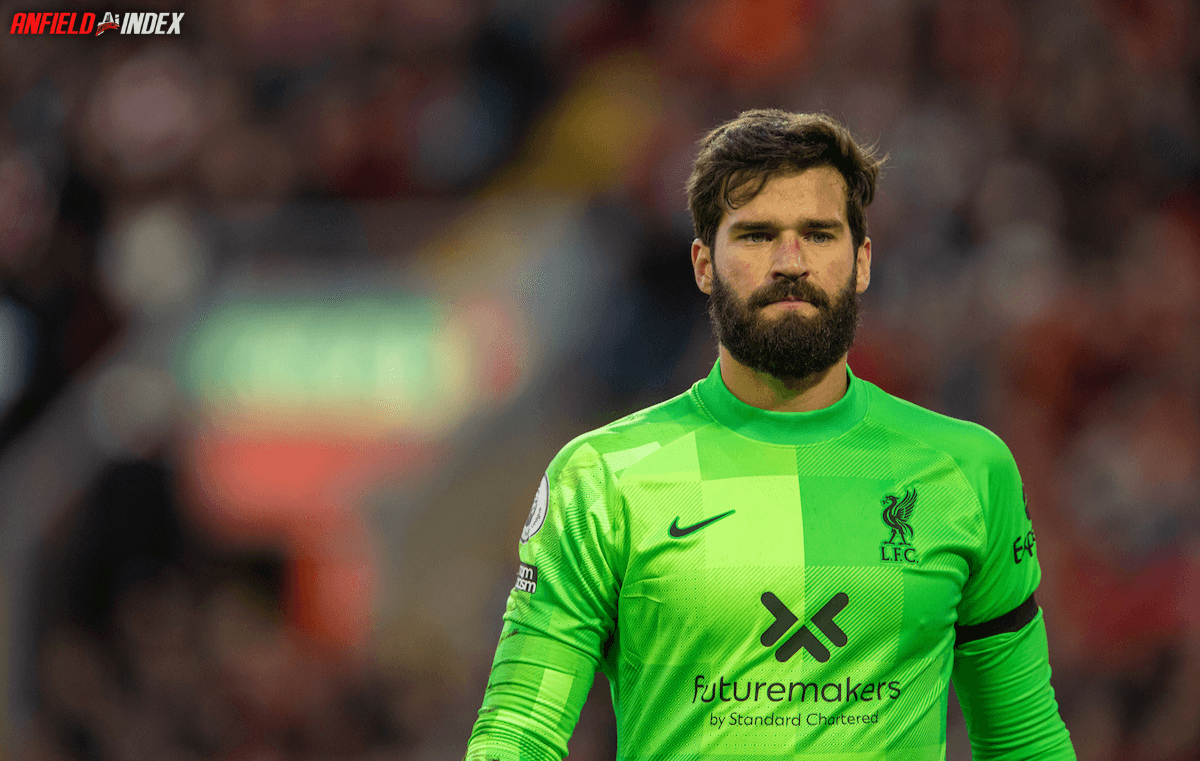 Alisson Becker - The World's Greatest
Since Pepe Reina best days as Liverpool's stopper, the goalkeeping situation at Anfield has been inconsistent at best. The signing of Simon Mignolet (as Reina's replacement), wasn't entirely dissimilar to Arsenal's recent acquisition of Aaron Ramsdale. Very busy keepers will always have highlight moments due to the pressure their team is put under, and these moments of perceived talent can often hide the true worth of a goalkeeper. Mignolet was a good shot stopper (much like Jordan Pickford for instance), and the sheer volume of activity and therefore more good moments, was something that convinced Brendan Rodgers to pay good money for an average keeper. Rodgers ability to pick a player was probably his downfall as Liverpool's manager, and Mignolet was no exception.
The essence of an elite or world class goalkeeper must be analysed specifically, in order to ensure the correct signing. Top end sides can often restrict teams to only a few half chances per game, and how those chances are dealt with can be telling. A top class keeper may have to endure 89 minutes of waiting to make a stop, before being called to make a crucial save and preserve the win. These traits are key components of elite keeping, with concentration, ability, and decision making probably the most important assets, that are all required. All keepers are good shot stoppers (apart from Porto's current number one), and saves made for the cameras can be the most misleading in a keepers repertoire. Liverpool's current number three, Adrián, is a prime example of failing to rise in key moments, and this ability to rescue teams in pressure situations, is perhaps the most undervalued facet in modern goalkeeping.
When Loris Karius suffered an unfortunate concussion against Real Madrid (in the Champions League final of 2018), his Liverpool career effectively ended. Whether or not he could have overcome what transpired that evening is debatable, but the elite level of his successor is most certainly not. When Liverpool lost that night, movements were made to ensure that both the center of the park and the reds goal were upgraded, to the highest possible level. Fabinho was signed to add control and dominance to midfield, with his bearded and brilliant, Brazilian compatriot Alisson Becker, also signed, to upgrade both positions substantially.

Alisson Becker was once the Roma keeper tormented by Liverpool, as the reds marched onto the aforementioned Champions League final. The Champions League tie represented how good Liverpool were, and the performance of Alisson was enough to convince Michael Edwards of the future move. The sale of Phillips Coutinho (the previous January), opened up many transfer avenues to the reds, and the signing of Virgil Van Dijk, Fabinho and Alisson Becker (over the course of two windows), stands as the most sensational business in Liverpool's history. Each player is legitimately world class in their positions, and in Alisson, there is always a huge sense of relief when his name is attached to the team sheet. The huge fee of £60 million paid, was soon eclipsed by Chelsea's massive £72 statement signing of Kepa Arrizabalaga. The fee paid for Alisson now looks an absolute bargain, whereas the Kepa transfer could well be viewed as the biggest mistake in Premier League history.
Alisson is a man of religion, a leader within the dressing room, and clearly a gentleman that is adored by the players, the fans and Jürgen Klopp himself. His ability to impact in key moments is now a working part of his game, and his last line of defence is the most reliable in the league. With good passing range, calmness and a monster appearance within his goal, it can be argued he's become Liverpool's most important player in tight games. His constant reading of situations is tremendous, and with so many poor keepers across Europe, Liverpool are incredibly fortunate to have this man at their disposal.
The goal he was able to score last season (against WBA), will go down in history as an iconic moment. If not for that surge up field, Liverpool's season may well have seen one or two players searching elsewhere for Champions League football. In the midst of catastrophe season, Alisson was brilliant at times, and this season the blistering form of Salah and the return of Virgil may have seen Becker overlooked. The sheer world class ability of some of these players is remarkable, and the hope is that the squad can soon be reinforced, so that such players achieve the ultimate success their levels deserve.
This season we have seen Alisson have brilliant games and crucial moments, and to see him between the Anfield sticks is something fans need to savour. Liverpool have a chance this year, and this giant keepers ability to keep dangerous teams at bay, could see him become Liverpool's most important player.