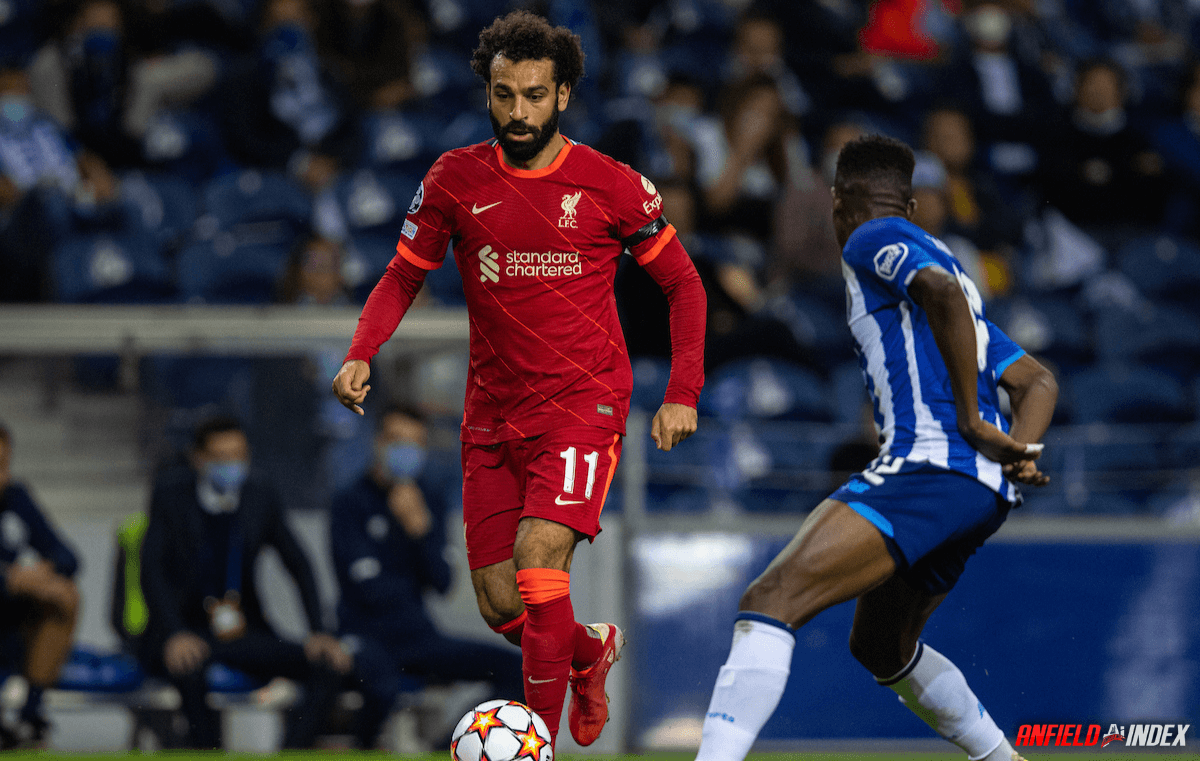 Is Mohamed Salah the best player in world football?
For the best part of 20 years, Lionel Messi has been the best player in the world. The likes of Luis Suarez, Cristiano Ronaldo, Neymar, Robert Lewandowski and even Gareth Bale have all been in contention for the second-best player in the world title at various times, but they've never eclipsed the Argentine maestro, not in my opinion anyway. A few have gotten close, but I can't recall any of them surpassing the legendary Barcelona forward over an entire 12 month period. 
Not just in terms of output but influence, too. 
I genuinely thought Messi had that title on lock until the day he retired. But then he moved to PSG and everything was reset. He isn't the same Messi and he might not ever be again. His powers haven't waned, it's just Mauricio Pochettino is still trying to strike a balance to get the best out of his team. There are no guarantees he actually will. It just means Messi's moments of brilliance will be fleeting. 

While the crown for the world's best might've been up for grabs at the start of the season, it is now firmly attached to the head of Mohamed Salah. 
The Liverpool No11 has scored in eight consecutive matches and is currently on 10 goals and four assists from 10 starts. 
The former Roma man is in the form of his life.
A fortnight ago he danced past the best defence in the Premier League, at least statistically, to score a goal of the season defender. Aymeric Laporte and Ruben Dias had the best seats in the house as Salah fired a right-footed effort beyond Ederson to add the exclamation point to a dazzling dribble. 
It is the sort of goal that a player scores once in their career, twice if they're really good. 
Yet he followed the goal up against Manchester City with one that was just as mind-blowingly good against Watford. 
There's a clip going around on social media that has Peter Drury commentating on the goal.
"Salah. He wouldn't do it again, would he? Mo Salah..has." 
I think that piece of commentary perfectly captures what everyone was thinking. Not just Liverpool fans, but every football fan. Not just those, either, but every single person who watched his goal against Man City. 
With Salah, it is never 'how has he done that?', it is always 'how has he done that again?'. 
Because he has scored a variation of that goal a few times for Liverpool now. He's somehow wriggled his way free in the area when it didn't look possible before then lashing an effort past the keeper. You're always wondering whether you've just witnessed his best goal, but you're never quite sure. 
The difference between then and now is that he's added a creative element to his game – as shown in the recent radar. So now he is genuinely the best all-around attacker in the world right now. In three of his ten outings this term he's scored and assisted in a single match. 
You'd be hard-pressed to find a forward who is as complete as he is right now. His assist for Sadio Mane's goal against Watford is just as ridiculous as his goal. To weight that pass as he has using the outside of his foot is outrageous. Anybody else and you'd be seeing it on loop on Sky Sports News, but Salah is somehow taken for granted. 
He is the best in the world and it is difficult to see who takes it off him. This relentless and ruthless version of Salah is his best yet.