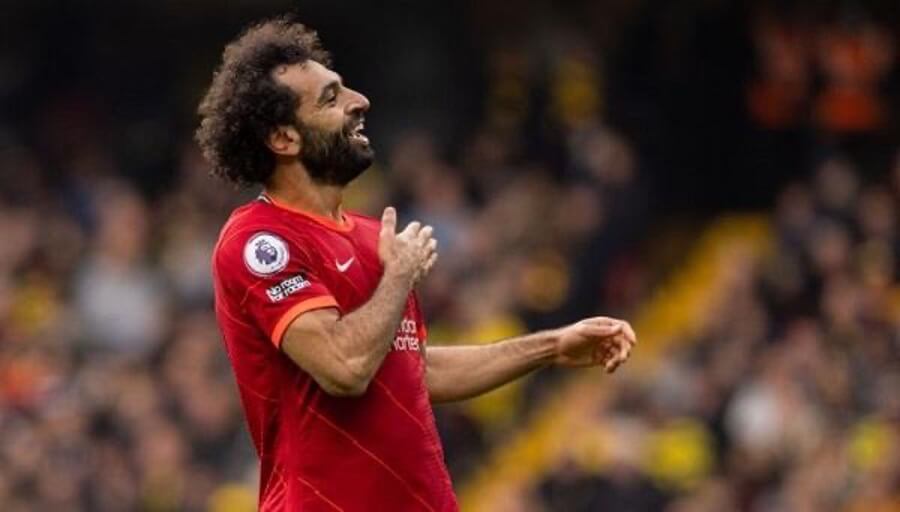 Is Mohamed Salah The Best The Premier League Has To Offer

With a new Premier League season upon us, it once again provides those involved an opportunity to display their talents to a huge audience and with some of the very best players in world football calling this competition home, fans around the world have been treated to some incredible sights.
Sights that come no less than incredible than what Mohamed Salah is currently serving up at present and with the Egyptian forward-looking more like a ballet dancer in recent times, there is a question that pundits and punters alike are both asking themselves.
A question that asks whether Salah is the best player in the Premier League right now and on the evidence of what we have seen in the past couple of weeks alone, you would have to say that it is an emphatic yes.
Of course, it is rather difficult to pick an individual player in a team sport for accolades such as above. Then again, it would be rather boring if we did not at least try and if there is one thing that a question such as this does generate, it is debate.
A debate that could even be extended out further and with their being something of a Lionel Messi and Cristiano Ronaldo power vacuum now in place, there is a role for their heir apparent to be anointed.
No longer is the debate a literal flip between the returning Manchester United star and the diminutive Argentine who is now plying his trade at PSG – now it is a case for four or five names instead.
Names that do not necessarily include the two above and for those who could be considered the current world's best, then you must look at contemporaries such as Kylian Mbappe, Erling Haaland and Robert Lewandowski.
Although none of these are currently doing wonders in the Premier League, their addition to any of the English powerhouses would surely tilt the EPL odds in the favour of any club who were fortunate enough to buy them.
However, a move for any of three names cannot happen until January at the earliest and although Liverpool have been linked with Mbappe in the past, it seems as if a transfer to Real Madrid will come around at the end of the season.
Then again, if the Spanish giants got their way, they would love to link up the French World Cup winner of 2018, with a man who has won the Champions League and Premier League in back-to-back campaigns.
Whether such a partnership can be forged, is something that remains to be seen and with Los Blancos having reported issues in terms of finance, there is a feeling that they will likely go all out and land the services of Mbappe.
This will be music to the ears of Liverpool fans, as the more their Egyptian wizard keeps performing how he has been at the start of the season, the more he will attract the interests of potential European suitors.
That's not to say that those suitors are necessarily higher up the food chain in terms of the European football hierarchy and with the Premier League being considered as the de-facto Super League in this day and age, one wonders if Salah could be lured elsewhere.
When looking at his stints at both Fiorentina and Roma, there was always a sense of player who could turn it on and after having a forgettable spell at Chelsea, his time in Italy was one that offered an element of career redemption.
One that saw him eventually picked up by Liverpool in 2017 and although Jurgen Klopp knew that he signed one of the most promising talents in world football at the time, nobody expected him to be as good as he has been.
While it is fair to say that instead of a meteoric rise in his career, it is one that has been more about a refinement along the way and because of that, the trajectory of Salah's ability has been gradual rather than instantaneous.
Which begs another question – just how much longer will this graduality continue? Is this now the peak of Salah's powers on the field or is there still more to come and if there is, then that is quite a worrying prospect for defenders across England and Europe.
Because it seems not to matter the level of opposition at present and whether it be Joao Cancelo or Danny Rose, they will be getting turned inside out and made to look rather stupid – something which is no mean feat.
Should these on-field embarrassments continue to be handed out by the man in question, then it will keep Liverpool at the sharper end of the Premier League table and if that proves to be the case, then the Reds may be in a position to win a second English crown in the space of three seasons.