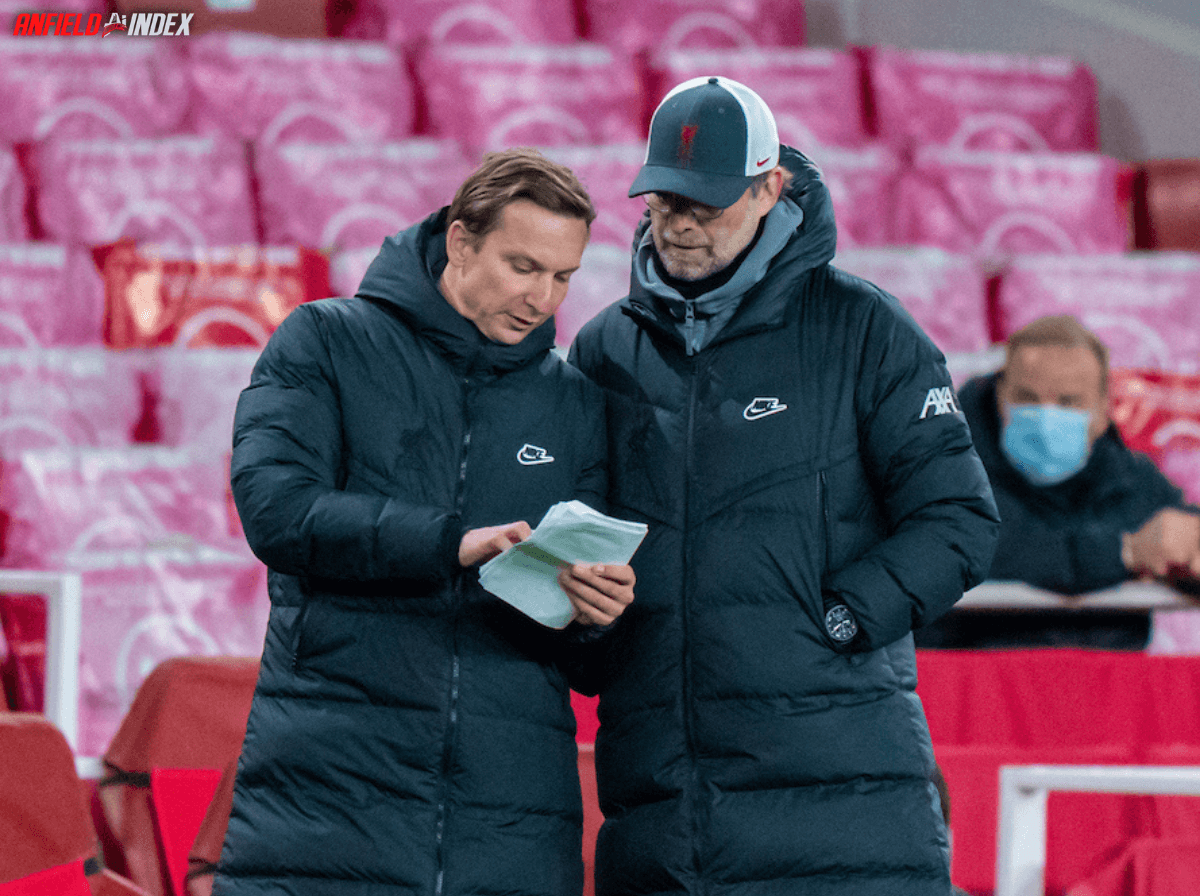 How Will Klopp & Ole Approach Sunday's Game
Whether or not Sunday's game versus Manchester United is still viewed as Liverpool's biggest game can be debated. Manchester City, from across the way, are now light years away (of United) in terms of the football, and it is Pep's side which must now be overcome in order to mount a valid title challenge. There used to be a time when finishing above United all but guaranteed Premier League success, however the period after Sir Alex has been turbulent at best.
The midweek Champions League ties (for Liverpool and Manchester United), offered victories for both, though left both managers with a few questions. Liverpool walked into a Diego Simeone stoked cauldron and won, whilst Ole struggled to overcome Atalanta, at Old Trafford. The two performances could well have a significant sway on how each manager prepares for this huge occasion. The ups and downs in each midweek match, will make Sunday's team selections somewhat unpredictable, as well as how the set-ups need to be incorporated.
Liverpool will no doubt usher Fabinho into the Reds' holding role, and it could be that Alex Oxlade-Chamberlain or Curtis Jones return to revitalise of middle three, that struggled so much in midweek. When looking at the 'McFred' combination at United, Liverpool will surely look to be on the front foot, and bypass that middle two. With Fabinho tasked with controlling the zones in which Bruno and the wide men operate, the middle must be seen as an area where energy and skill can benefit the Reds. Given that Naby Keita was subbed at half time (against Atletico Madrid), he should come into this game as a progressive player on either the right or left of midfield. Whether or not Jordan Henderson and James Milner can make three appearances in a week is debatable, and mild rotation should be incorporated by Klopp. Fabinho needs to start (of which there can be no doubt), and much like midweeks battle, his coverage and protection will be a vital screen for Klopp's defenders.

Cristiano Ronaldo is an elite scorer of goals and his ability to find space in the box is still present, therefore limiting the service needs to be of paramount importance. There is a huge question on how Ole should set out his game plan, and he would be best placed to adopt a cautious approach. This is where the major problem lies for the Old Trafford side, in that a dogmatic and cautious approach (against their historic rivals) is probably their best chance of victory. This would have never been the case in the Ferguson era, especially at home. Yet their openness and vulnerabilities would surely be exploited, if they went toe to toe with Klopp's men.
In this tricky period (where matches are coming tick and fast), the introduction of both Ibrahima Konate and Joe Gomez cannot be too far off. They will likely be the starters in the League Cup (versus Preston) next week, so I would expect Klopp's first choice defenders to remain. The fullbacks are set, and the forward line also. Liverpool need to shock and exploit an uncoordinated United side, and this will surely be evident from this outset.
The biggest and most curious factor is whether Ole will be smart and look to counter punch, or whether pride and the need for an extra special performance will see him attack. Liverpool will come into the game as favourites, but they must deliver a better midfield performance than in the week. Old Trafford will be expectant, and the Liverpool faithful will be confident that their team can put one more nail in Ole's coffin.