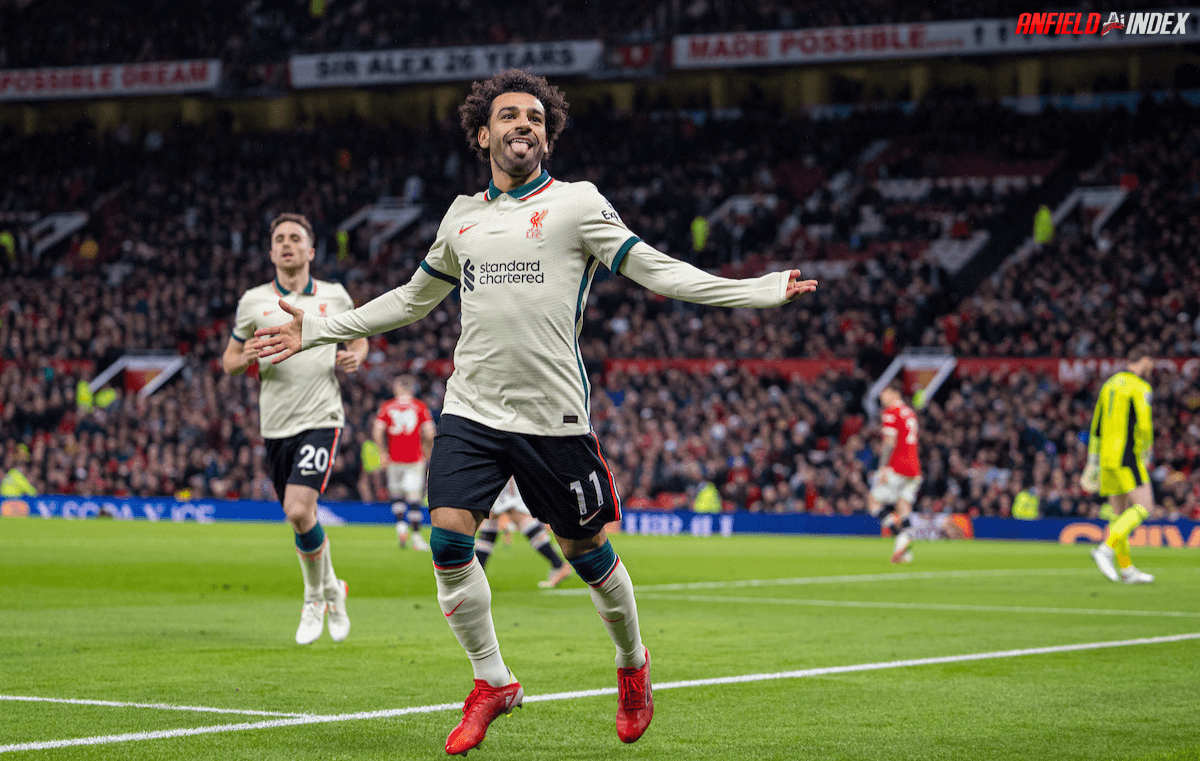 Manchester United 0 - 5 Liverpool - Player Ratings
Manchester United 0 – 5 Liverpool – Player Ratings
Alisson Becker – 7.5
Probably needed the rest, would have enjoyed what he saw ahead of him.

Trent Alexander Arnold – 8.5
Strode around the park with authority and a real swagger. He was able to control tempo and orchestrate both attacking, and possession based patterns of play.
Andy Robertson – 8.0
Up and down, with little threat from either end of the United flank. Gave support and options when needed, and controlled his side.
Ibrahima Konate – 8.5
Big, dominant and assured. Odd moment of indecision early on was understandable, but really looks the part in this team. A e summer signing that allows the defence to rotate and maintain a high level when needed.
Virgil Van Dijk – 8.5
Controlled and dominance is this mans forte. Able to dictate how the press could be condensed, purely by his ability to play a high line. Unlike Harry Maguire, he can play the systems that elite counter pressing needs.
Jordan Henderson – 8.0
Nice and controlled. The United midfield is so lacking in both control and ability, that he could play with ease and time. Will be happy with the assist, a lovely pass for Salah.
Naby Keita – 9.5
A great goal and an excellent game. His odd poor performance should no longer be highlighted, it is the loss of a key player that needs that needs to be talked about. Hopefully a knock that won't take many games away from this tremendous footballer. A goal and an assist stand out, but he was incisive in his play until the injury.
James Milner – 7.0
Busy and productive, and enjoyed his minutes until he had to leave the field. Hopefully not too long out.
Diogo Jota – 8.0
Probably a surprise inclusion, yet offers great variation across the line. His direct running was clearly the intent, with United unable to contain much of anything. Good movement for his goal. An assist also for a good days work.
Roberto Firmino – 8.0
A master of space and intelligence in these games, especially when in form. He has the flavour for it, and long may that continue.
Mohamed Salah – 10.0
The best player in the world spent the afternoon tormenting and destroying, the souls of the United rear guard. 3 goals and an assist in yet another scintillating display. The contract must be signed this week.
Subs;
Curtis Jones – 7.0
Lively match, and now vital he's back.
Alex Oxlade-Chamberlain – 6.5
Time to motor as the minutes will start building.
Sadio Mane – 6.5
The game was dead, but would have enjoyed the occasion in coming in.
The Manager;
Jürgen Klopp – 9.5
A couple of surprise inclusions (in Konate and Jota), but they worked very well, and the team looked silky smooth in their work. When Klopp's on form, Liverpool are near unbeatable.
Summary;
Utter destruction and humiliation is what Liverpool fans dream of, when visiting Old Trafford. The confidence was high, and despite the non starting Fabinho (that would have caused a pre-game flutter), the performance of all Liverpool players was a great sight to see.
Steven Smith