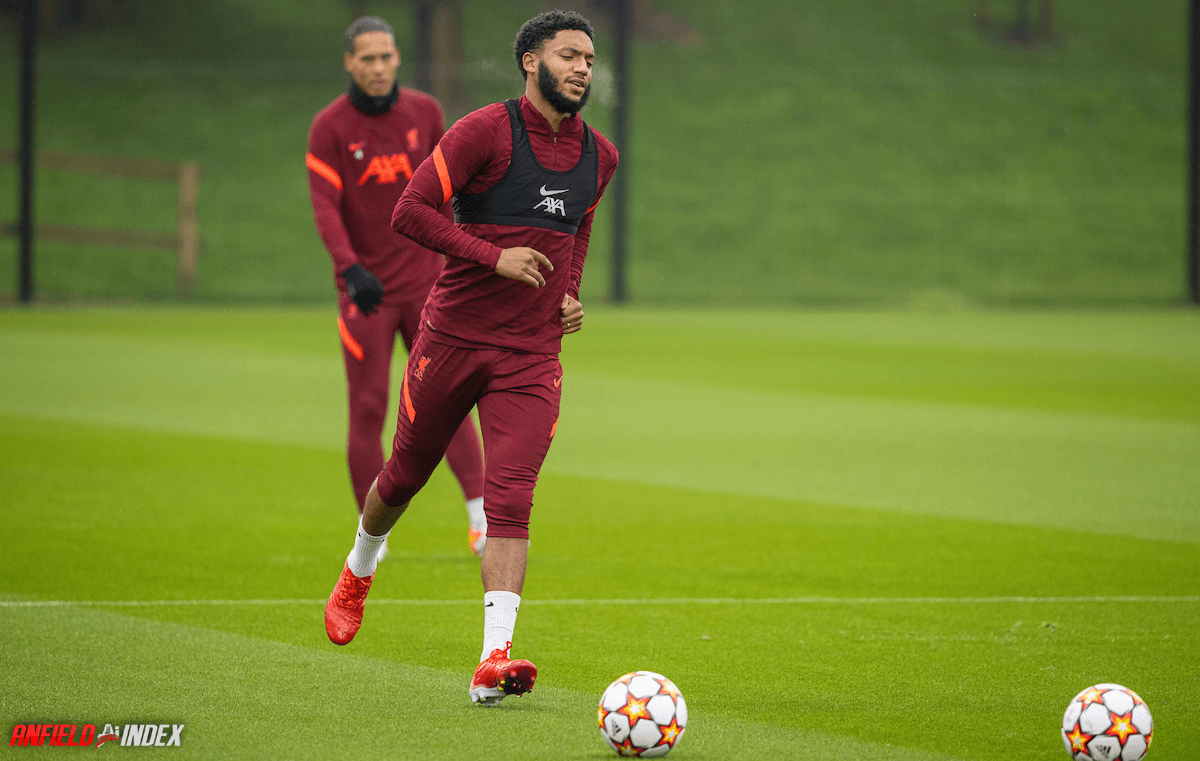 Joe Gomez - Patience Is A Virtue
What a difference a few months make. The majority of last season saw Liverpool's central defenders fall away, in an horrific series of season ending injuries. Once Dejan Lovren and Ki-Jana Hoever were sold last summer, it was predictable that the failure to recruit, in defence, would come back to bite the reds. That crisis inevitability transpired, and Jürgen Klopp was forced to field no less that 19 different centre back pairings throughout the campaign. The fact the reds were still able to finish third (and concede fewer goals than Manchester United) was an amazing feat. This last weekend's  result between the two no doubt reiterates why that was the case, and shows just how important a well stocked squad can be.
Of last season's injured players, Virgil Van Dijk has made an imperious return, after his 10 month lay off. The big Dutchman's returning level was perhaps the most nervous of waits, but so far the giant defender seems to be maintaining his world class status. Joël Matip, as always, suffered a number of stuttering injuries which saw him finally succumb to just after Christmas of last season. His own levels have perhaps risen this year, and the recruitment of the fascinating Ibrahima Konate is helping to spread the defensive load, and perhaps keep Matip fresh and in form.
Then there is Joe Gomez, possibly England's most gifted and able defender, and someone that would have surely started for England last summer (in the European Championships) if not for his own season ending injury. His lay off nearly mirrored that of Virgil's, and we have only seen Joe used sparingly so far this season. His own injury record (despite being only 24 years old), is littered with niggles, and the major injury itself meant a more measured recovery was always going to be needed.

Joe Gomez is irregular from his other centre half teammates in only being 6 foot 1 inch tall. His game is centred around outstanding pace, and reactionary defending, as well as very good ball carrying. He is also the only starting calibre centre half that Klopp did not sign, and is thus not the typical signing (for the German), with all other central defenders standing above 6 foot 4 inches, and aerially dominant. When Liverpool were winning the league, there absolutely no issue with Joe Gomez, and the high line make up of the team was no problem for the gifted Englishman. This seasons start, however, has seen Joe Gomez become a clear fourth choice defender, and in this could be a problem for Joe.
Joe Gomez has contributed only here and there this season, mostly in the cups. His left sided role in a centre back pairing seems set in stone, with Klopp wanting a bonafide back up for his defensive leader, Virgil. The fact that Virgil is rarely injured (the long term injury caused by Jordan Pickford in an horrendous challenge), means that the major games will be short in supply for Joe. As I write this. I'm watching Joe Gomez struggle to maintain Liverpool's high line, and scamper to recover in the first half. The absolute brilliance that Virgil brings, most certainly helped Joe build his own game, and now he finds himself only sporadically selected, and mostly when Virgil is rested. He has cameoed in games (to add defensive stability) at either fullback spot, and this too could point to a long term problem for him, if the dreaded term, versatile, is added to his name.
Versatile defenders rarely prosper, long term. Only when Jamie Carragher settled into the centre of defence, did his game reach its peak, and allow his coordination and positioning to excel through repetition. At Manchester United we have seen the likes of Wes Brown and Phil Jones become hampered by versatility, when both came through as outstanding central defenders. Joe Gomez had just become established when injury hit, and he will have just seen a dominant performance of Ibrahima Konate, perhaps push his own self into the coveted role, as Virgil's primary partner.
A lot can happen in a season, and we know full well how injuries can take their toll. The fact that Joe continues to captain this second string, will surely aid his confidence and slow rebuild, and he must look to history as proof that chances will eventually come. This season has to be excepted for what it is, and he must surely want to remain part of this outstanding group for the long term. To build, grow and reach his highest levels will mean he will have to be patient, and hopefully the recent reports of unhappiness (at a lack of games), are unfounded.
As we saw when Curtis Jones had a ball drilled into his midriff (by the petulant Cristiano Ronaldo), this is a group that will go together, back each other and are therefore strongest when they stick together. It's difficult when you're part of a glorious group of individuals, and you are one of the players looking on. But time and and determination will hopefully see him rise back into the the first team picture, more and more often. For players like Joe Gomez, Alex Oxlade-Chamberlain and Kostas Tsmimikas, they have to use these rare appearances to show their own value, and remember, patience is a virtue, and winning titles is the carrot.