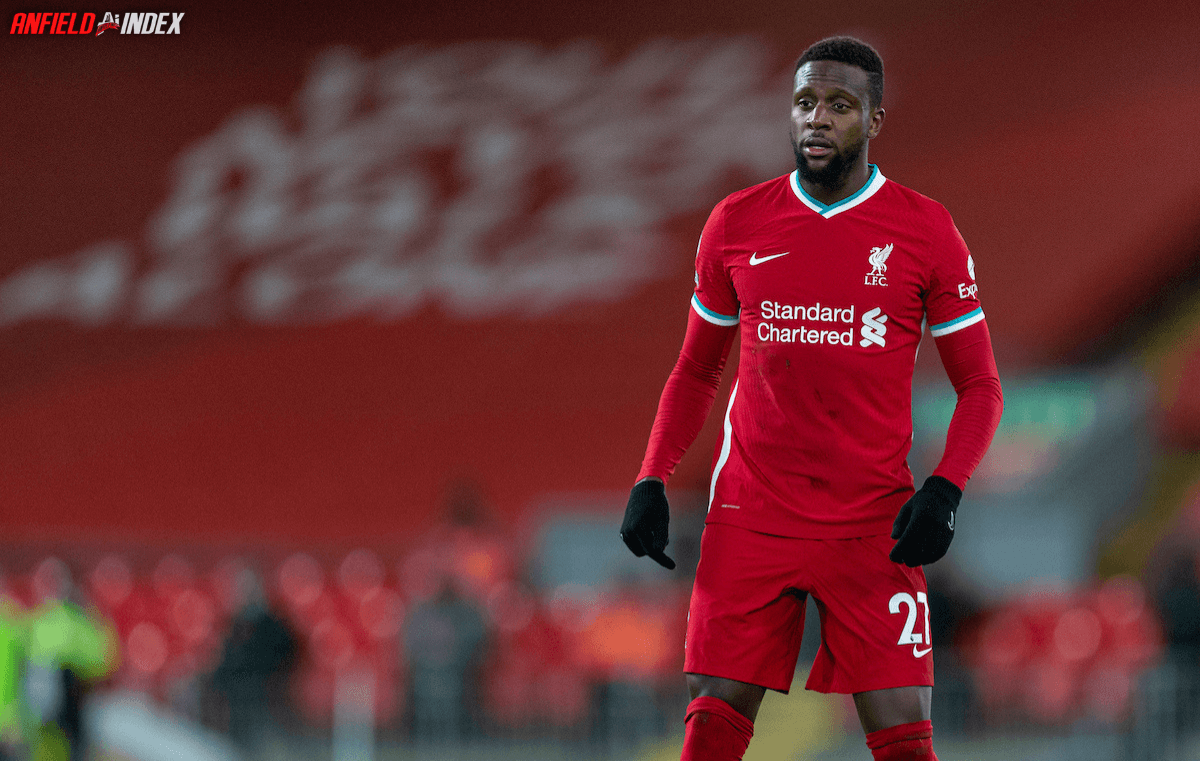 We need to talk about Divock Origi
How does Divock Origi do it? 
If you piece together a highlight reel made up of all of his best moments, he'd look like one of the best players ever to put on a Liverpool shirt. There are world-class finishes amongst memorable moments that will never be forgotten. 
His goal against Preston was outrageous, yet somehow expected. 

My reaction was along the lines of 'Oh, not another Origi moment of madness. That guy'. 
I think he's made me laugh more than any other player has. Not at him, obviously. Just laughing at how he's managed to do whatever it is he's done. Words simply cannot and do not do justice. 
There was that goal against Southampton during Jurgen Klopp's first season with the club. It was a League Cup tie and he lashed it past the keeper – clipping the underside of the bar – from the edge of the area. Then there was that goal against Bournemouth in the 4-3 defeat. He scores from what seemed like an impossible angle while making it look ridiculously easy. 
Origi low-key loves playing Everton. Practically all of his goals in the derby are laughable in their own right. There was that one when they had Joel Robles in goal and Origi just thumps one past him from distance. There's that one in stoppage time. He also nonchalantly chipped Jordan Pickford in the 5-2 win. 
In the build-up to the game against Preston, Pep Lijnders heaped praise on the Belgium international and it did lead to a few raised eyebrows. 
He said: "Divock is one of the world's best finishers, he is a world-class finisher – but it's just about getting in these positions. They train with all they have. They look really sharp."
I saw a few replies to that particular comment with people linking the video to his miss against Burnley last season. Clean through on goal, he bizarrely looks to place it in the top corner and ends up hitting the bar. 
He has missed chances. Everyone player has. But when you actually look back through the goals he's scored for Liverpool, it is hard to disagree with the Liverpool assistant manager. You rarely see Origi score from a scuffed shot or a goalkeeping error (Jordan Pickford aside).
The majority of his goals are well struck and well directed. Watching them back, you kind of wonder what might've happened had he not been injured against Everton. At the time, he was playing a key role for Klopp and he had the makings of being a handful of a centre-forward. 
He picked that ankle injury up in the April of 2016, the Reds then went on to sign Sadio Mane and the dynamic in attack shifted. 
Mane and Philippe Coutinho were deployed on either side of Roberto Firmino in his new false-nine role. Gini Wijnaldum arrived from Newcastle United and was used in a new-look midfield three, with Jordan Henderson at the base and Adam Lallana as an attacking No8. 
Origi made just 14 Premier League starts during that season, racking up a little over 1,400 minutes. The following year, he found himself on loan at Wolfsburg after the Reds signed Mohamed Salah and the former Lille man has been on the peripheral pretty much ever since. 
He'll forever have the 2018/19 season, but since then he's played just shy of 900 minutes in the Premier League in two and a bit campaigns. 
When you look at his involvement, it makes sense for the Reds to part ways with him whenever a suitable offer arrives for both the club and the player. Nobody would begrudge him that. But then he'll score a goal that reminds you of the quality he has and you end up convincing yourself that having someone like him around is good for the squad and the cycle begins again. 
I really don't know how he does it, but I'm forever grateful that he does.