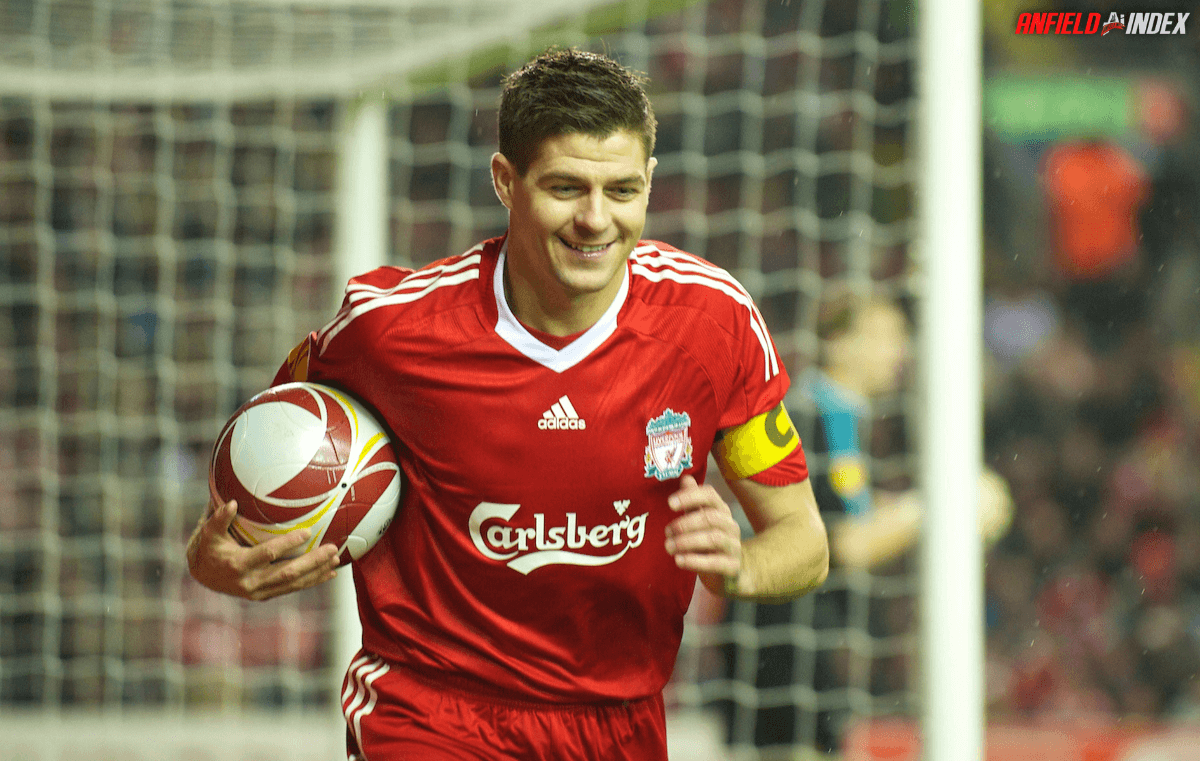 Steven Gerrard & The Ballon d'Or
With Liverpool now fielding a rotating cast of midfielders, it's going raise the subject once more as to who Liverpool may sign in the next window. The reality is that no midfielder will probably arrive until next summer, when James Milner is poised to leave the club. There are certain avenues that can be explored, such as the purchase of Franck Kessié. The Ivorian has eight months left on his contract at AC Milan, and would be a brilliant signing for the Reds. Where an early deal probably wouldn't suit the transfer strategy of FSG, it would still be smart to secure his services that bit earlier. In all likelihood FSG will want to sign him to a pre-contract agreement, and save on any potential fee. This is the annoying reality of Liverpool's dealings, but there is still hope that someone can be acquired in January.
With standards now set to a very high level, Michael Edwards and his recruitment department have only a few viable options. The fee cannot be too high, the wages not overly horrendous, and the deal not too problematic. Securing players that could be very good (instead of in their prime), is a trait which has led to difficulty recently. To be able to compete and rotate with the likes of Fabinho and Thiago, requires a player of massive ability. Functional midfielders are a smart area to explore, and Gini Wijnaldum was the prototype of the ideal system player. It does appear that Jürgen Klopp may be looking to evolve his workmanlike midfield and introduce a talent within the middle three, that can inflict both damage and domination. Saúl Ñíguez would have been the perfect summer recruit, and if his playing time does not improve at Chelsea, he could still find his way to Anfield. The other common name is that of Jude Bellingham, the multi-talented Englishman at Borussia Dortmund. This is a deal far more complicated, though perhaps more logical.
Jude Bellingham would tick just about every box available, and is someone that could move the FSG goalposts. His overall game is fast approaching phenomenal, and the price would be countered by his very young age. To enable Klopp to mould the perfect midfielder is a tantalising idea, and he is perhaps be the biggest young midfield talent, since the legendary Steven Gerrard.
The former Liverpool skipper was a sensational footballer and tremendous athlete, that could take games away from the opposition at will. To look at players legacies and impact, you can often recall moments within games that secure a certain status. Steven Gerrard became Liverpool's greatest ever academy product, and their best ever attacking midfielder. There are only a few seasons in Gerrard's Liverpool tenure where the team matched his ability, yet still he retired without winning the English League title. To imagine Gerrard being crafted into a Jürgen Klopp team is stuff of fantasy, yet the levels that could have been reached if a prime Gerrard was in this current side, are simply world class.
Steven Gerrard always played his best football in a forward thinking role, either on the right of a midfield 4 or in behind Fernando Torres. To reign in such a generational talent is perhaps England's greatest ever mistake, and the hard decisions should have been made in order to unleash Gerrard higher up the field. To have seen Steven Gerrard make his first and last appearance as a red, offers both pride and regret. The regret lies in never truly seeing this man within a winning machine, for an extended spell. The systems, managers and personnel were always varying and often far below Gerrard's own quality. To imagine that fantasy moment, and to see Gerrard operate right now, would be nothing short of sensational.
The Jurgen Klopp system (certainly that of his Liverpool reign), would have Steven Gerrard within a midfield three. This season there seems to be more licence given to one of the midfields 8's, and that is where Stevie would flourish. With The back four and goalkeeper positions set, there would be defensive qualities in abundance. With the attacking line so potent, it would then be the midfield that would benefit most from Gerrard's inclusion. A holding midfielder of Fabinho's standing is rare, and a controlling magician such as Thiago, even more so. To see Steven Gerrard play as the attacking asset (to join this pair), would be a sight to behold. In recent weeks we have seen the likes of Jordan Henderson, Naby Keïta and Curtis Jones benefit from an attacking midfield role. The goals and space these current players have been afforded, has seen terrific results. Steven Gerrard's quality would see his standing surpass even Kevin De Bruyne and Bruno Fernandes, as the Leagues most devastating attacking midfielder.
Steven Gerrard will always be compared to Frank Lampard and Paul Scholes, yet both these players were surrounded by wealth and brilliance, season after season. Gerrard will have retired with a substantial trophy haul, and is still recognised as one of the Premiers Leagues greatest ever players. This season we are seeing superhuman performances from Mohamed Salah, and is quite rightly having his name attached to the upcoming Ballon d'Or awards. Despite this hugely warranted praise, I believe that a prime Steven Gerrard would become the driving force and dominating figure, in this current side. The goals and sheer force of his play would make him almost unplayable, especially given the world class players throughout the side. Gerrard was able to raise the levels of so may Liverpool sides he played in, and it was too often painful to see the lack of quality around him. Within a controlled system, this style of player could inflict maximum damage over a period of time, and Klopp would have taken his game to meteoric levels.
Steven Gerrard is a name that quite rightly stands amongst Liverpool's greatest ever players. Though we are seeing world class players perform at their peak today, Gerrard would make this team simply unstoppable. He was never considered the greatest player in the world during his prime, with the likes of Zidane and Ronaldinho taking much of the plaudits. Yet under a Jürgen Klopp regime (and within this current side), he would almost certainly become a Ballon d'Or winner. If I were to transport one Liverpool legend into today's line up, it would be Steven Gerrard. This can never be a reality, yet if it were, the world would be falling over themselves to laud the most destructive player on the planet.