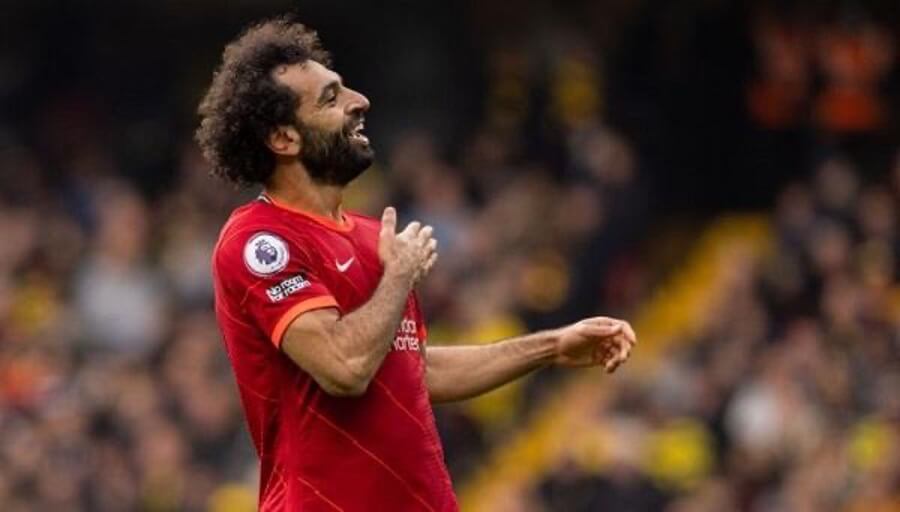 Using Liverpool's Best in the Fantasy Premier League
Liverpool currently lies second in the Premier League table. Jürgen Klopp's Reds are three points behind Chelsea and two ahead of Manchester City who are third. They have scored 29 goals in their opening 10 league games, an average of almost three goals per game. That is a hugely impressive tally from a sample size that is over 25% of the league campaign.
We've watched in awe as Mohamed Salah has taken his game to the next level. Just when we thought our Egyptian King couldn't get any better, he has turned in performances lately of a Messi-like quality. But it has taken more than Salah to take Liverpool on what is currently a club-record-equalling 25-game unbeaten run in all competitions.
Those of you who play Fantasy Premier League (FPL) – the English top flight's official fantasy football game – may have an idea of who else has contributed strongly to Liverpool's excellent form. Let's have a look at the best Reds in the FPL so far this season.
Liverpool's FPL Stars
The fairest and most objective way to look at this is by taking the top five players for Liverpool in terms of FPL points. These totals have been accumulated over a ten-game period.
No surprise with who tops the list. It's the aforementioned genius, Mohamed Salah. Liverpool's attacking winger has started all ten of The Reds' league games this season. His FPL total is 112 points so far, making him the highest-scoring player in the game. Incredibly, the next-best is West Ham's Michail Antonio on 59 points, all of 53 points behind Salah! Yes, our number 11 has amassed almost twice the total of the second-placed Antonio and is far-and-away the stand-out performer in the competition. Salah has 10 goals and seven assists while earning 16 bonus points along the way.
Sadio Mané is Liverpool's second-best FPL player. The Senegal forward has 57 points from nine starts. He has six goals and one assist. However, surprisingly, Mané has not registered a single bonus point this season.
The Scouser in our team – Trent Alexander-Arnold – is Liverpool's third-highest FPL scorer with 52 points. He has earned this total from eight starts in the league, giving him an average of over six FPL points per start. Liverpool's attacking right-back remains the creative hub of Klopp's team going forward and is likely to rack up plenty more assists throughout the remainder of the season. At the moment, he has three assists to his name.
Virgil van Dijk gladly returned to first-team action this season. He has started all 10 of Liverpool's league fixtures so far and is currently on an FPL score of 48 points. The big number four has six clean sheets, one assist and four bonus points already.
Our goalkeeper, the best goalkeeper in the world, Alisson Becker, is the fifth-highest scoring Liverpool player in the FPL right now. The Brazil international has 44 points from nine starts for The Reds. He has five clean sheets in those nine games as well as making 22 saves and being awarded four bonus points.
Liverpool's Predicted Lineups
While Jürgen Klopp contends with injuries and other issues that may affect his team selections, you may need assistance when predicting Liverpool's starting eleven each week.
For fantasy football purposes, predicted lineups are hugely important. It's vital that you find a reliable website that turns out solid information ahead of each FPL gameweek deadline. Look for the best FPL tips sites and a page that shows the likely Premier League lineups. Here you will be helped with what should be up-to-the-minute information on how Liverpool, and every other Premier League club, are likely to line up in their upcoming fixture.
You may also notice there is more assistance provided on these pages such as a 'fixture analysis' tool and some probabilities. The fixture analysis display shows all upcoming fixtures for each team with a difficulty rating devised based on both sides' squad strength and current form. The probabilities show such statistics as the likelihood of a team keeping a clean sheet, a certain player scoring, and the probability rating of a win for each club.
Walk On in the FPL
No matter how tough you've found the FPL season so far, remember the famous Mohamed Salah top from the Barcelona semi-final at Anfield in 2019 – Never Give Up.
Try to take into account what you've just read and see where you can take things from here. Onwards and upwards in the FPL leagues we hope!